12 street art murals within 1 day in Košice
Did you know Košice hosts one epic gallery full of colossal paintings stretching out to the skies? Murals in this city deserve your attention. Open Mural Gallery (OMG) is a unique urban art presentation in Slovakia with its exquisite amount of 30 mural art pieces placing Košice on the top of Slovak street art map. OMG beautifies facades of apartment buildings and exhibits artworks by internationally acknowledged artists from more than 10 countries, including Slovakia.
Street Art Communication (SAC) – an art platform and civic association on the behalf of Viktor Feher holds the responsibility for organizing several Street Art Communication festivals. During these, the artists have sketched and painted across the walls we still admire today. Make a 1-day tour adoring 12 murals in the city centre and an artistic suburb Terasa. Come to Košice and explore them on your own with a customized tour designed just for you.
CHAZME & TONE (Poland) / Masarykova 23
ARYZ (Spain) / Protifašistických bojovníkov 4
INTI (Chile) / Zborovská 2
PROEMBRION & SEPE (Poland) / Floriánska 4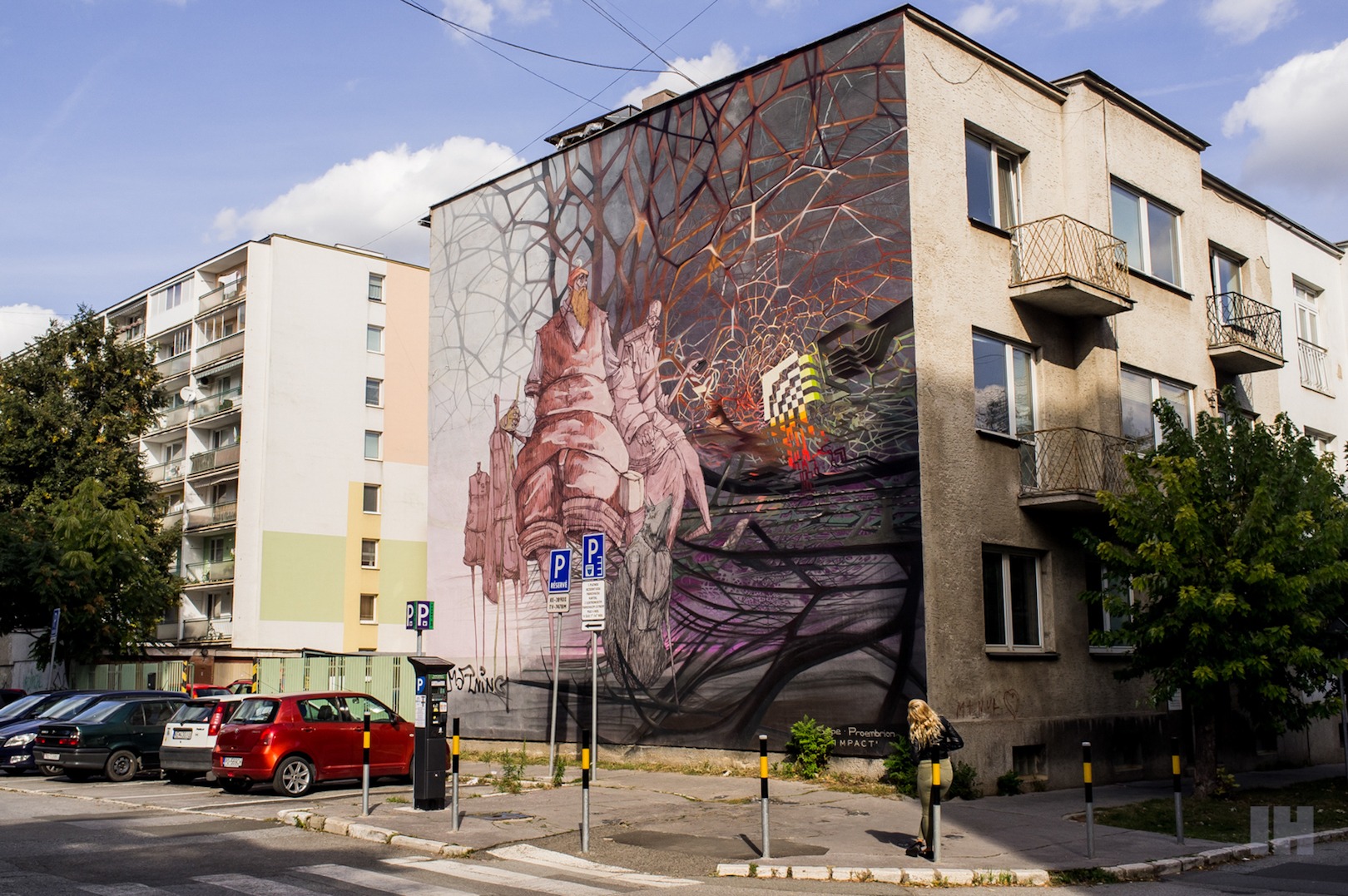 Various artists / Internáty Medická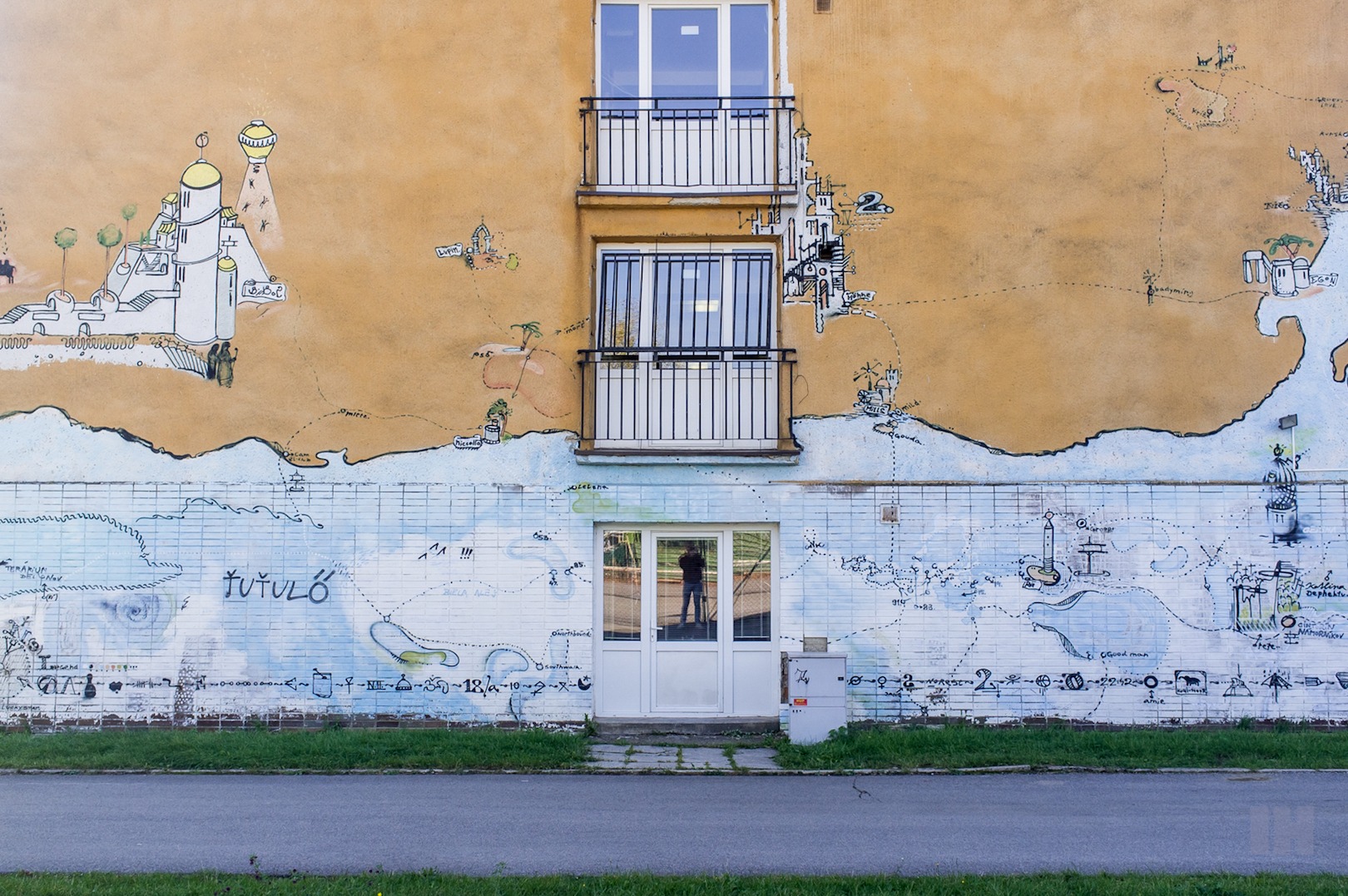 ERICA IL CANE (Italy) / Zuzkin park
AERO310 (Slovakia) / Katkin park
PHLEGM (Great Britain) / Hronská 8
PENER & TONE (Poland) / Ružínska 2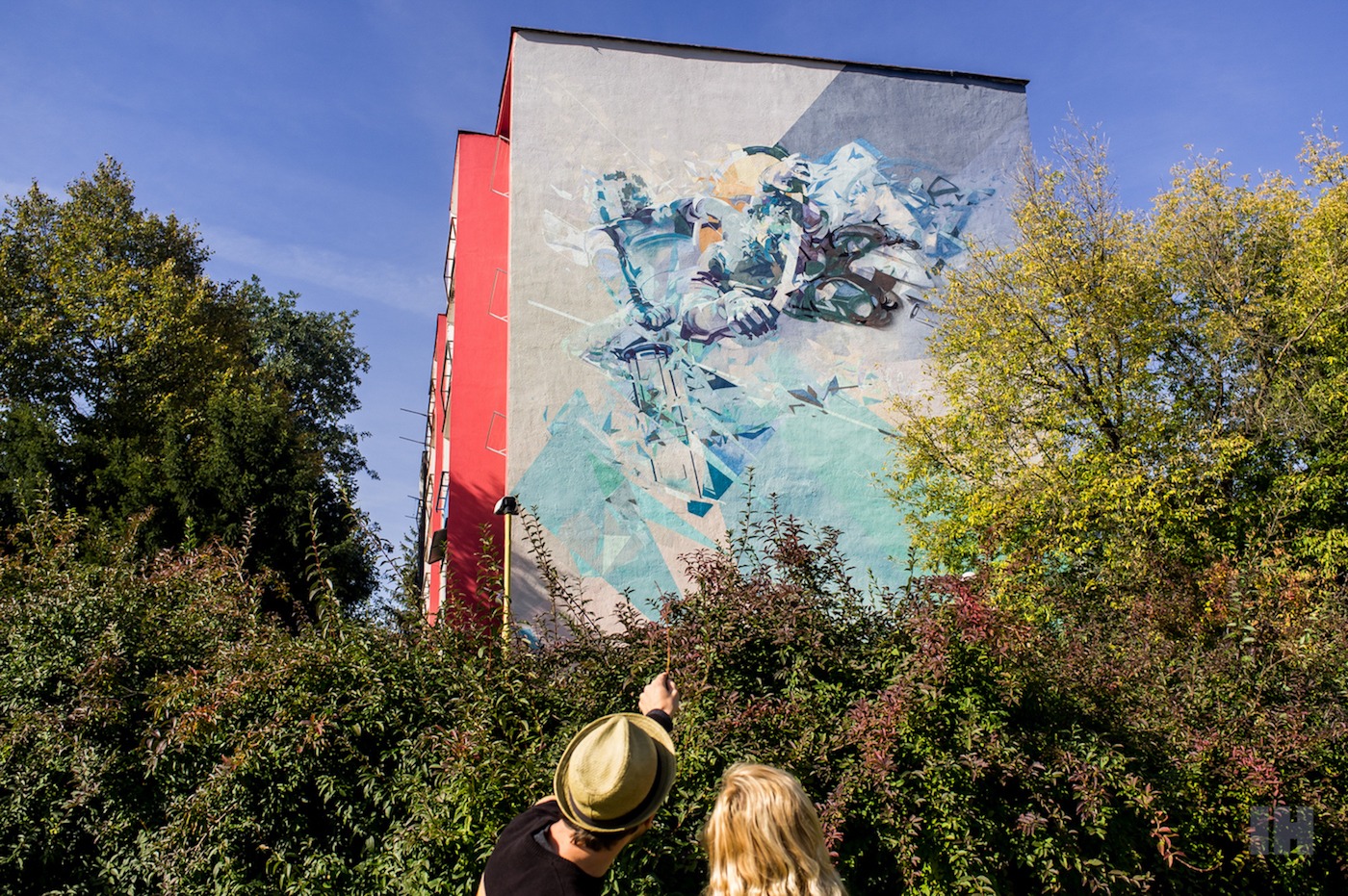 REUS (Slovakia) / Popradská 70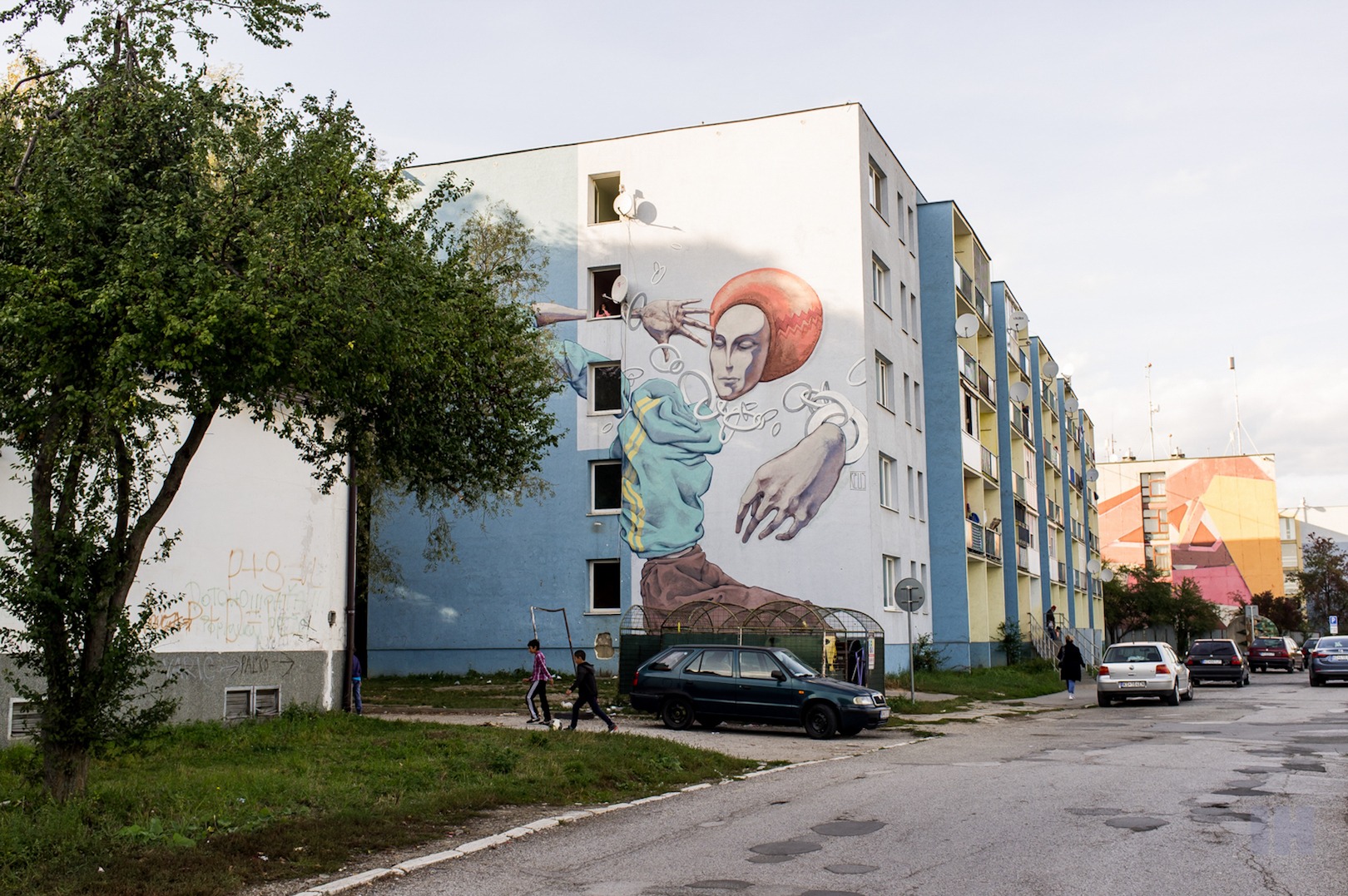 BEZT & PENER (Poland) / Trieda SNP 61
Thanks to this map, you can discover the mural sights on your own. Just follow the numbers: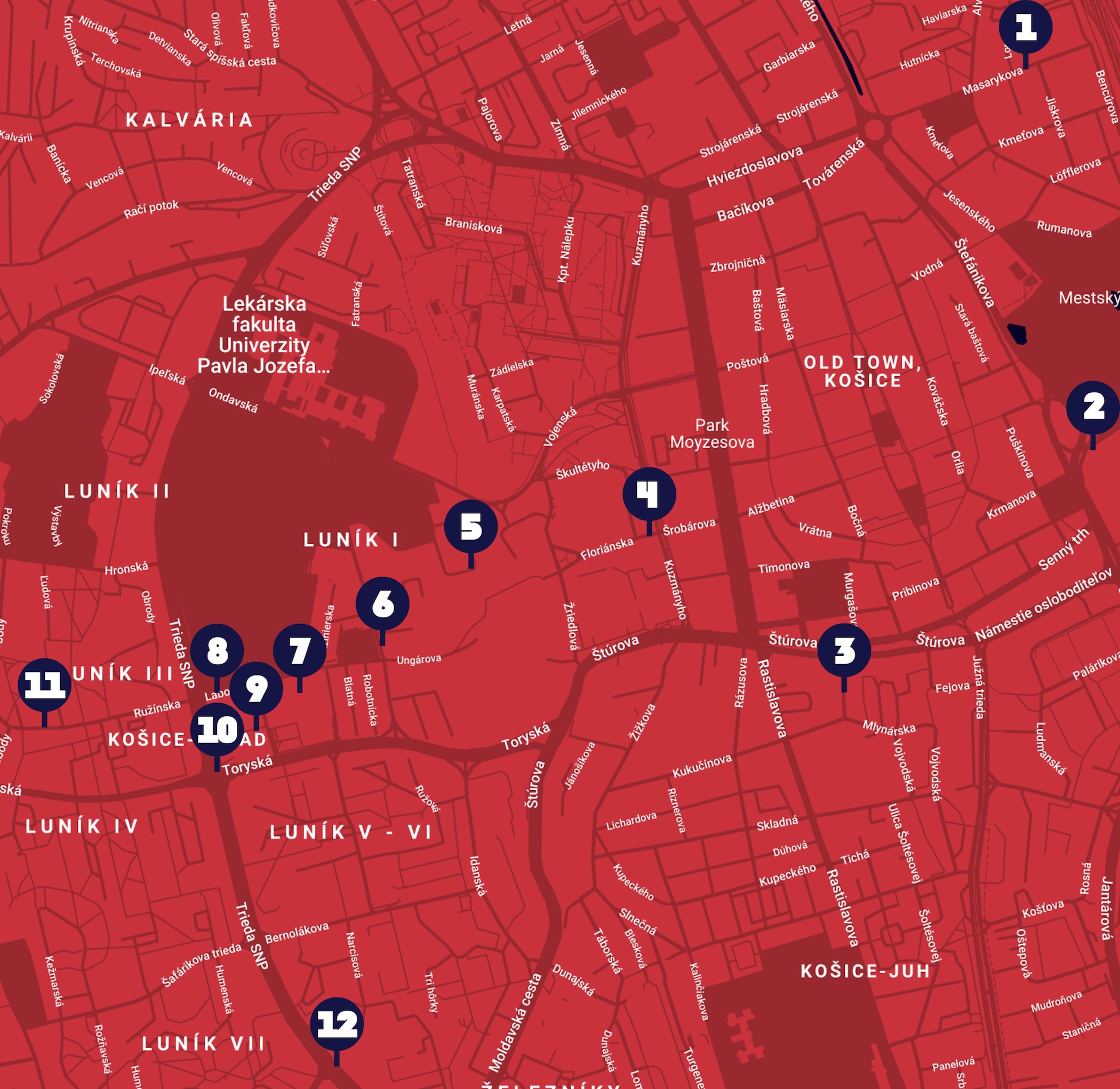 Explore your private street art gallery and various artists of Košice art scene. Viktor Féher is one of the authors of The Urban Flashbacks, a design room by The Invisible Hotel. The accommodation is not everything you get – a customized street art tour with a local guide Igor Kupec will be prepared for you according to your needs. Find out more at hello@invisiblemag.sk