4 tourist cottages close to the city of Košice where you'll relax (not only) during weekends
Looking for a place to relax, ideally in nature? Hot summer days in the midst of a concrete city call for a well-spent weekend in photogenic greenery. Or close to Murano horses. The following article reveals the stories of 4 cottages in the close proximity to the city of Košice – their tenants told us all about their way of life and views on relaxation and fun in these hurried times. Discover the attractions of Cottage Lajoška, ​​Erika, Červený breh and Hrešná and find out what you can experience in these cottages already today:
---
Spirit of past times – Cottage Lajoška
A cottage older than a century sits under one of Volovské vrchy, Predná holica – you can ascend Lajoška with a shorter hike from Jahodná or Vyšný Klátov following the yellow mark. Located in the middle of a forest at an altitude of 908 meters, it is an important stop for the Slovak National Uprising route – SNP and the international religious network of the Camino de Santiago. It connects with the European marked route leading to Santiago de Compostela, Spain.
Almost every inhabitant of the city and the surrounding area came here at least once as a child – similarly went the fate of Janka Frániková who claims to have spent most of her free time in childhood and adulthood right here: "It is very peculiar matter, we used to play here like kids until I finally became a cottage caretaker. Lajoška has always been very close to my heart. I've been working here for three and a half years now. When in the city during my day off, I feel the warmth, noise and chaos that cannot compare with Lajoška," says Janka.
The first mention of Lajoška dates back to 1914 and in the past, it would accommodate up to 100 people in its full capacity. The cottage has undergone various changes and hard times, though – it was burned down and had to be reconstructed after WWII. Lajoška is open all year round except Mondays; its tourists can enjoy a bar, fresh soups, drinking water and night for the amount of €8 and €10. Moreover, various celebrations, corporate events and tramp meetings are organized here. Another interesting pilgrimage is the Slovak National Tourist Congress or the Star Ascend, during which pilgrims set off on foot from various sides to meet here. If you would like to visit Lajoška in the near future, be sure to take part in the Volleyball Tournament, which is held annually – this year the date fell on 07/27/2019.
TIP: Beer Braník 11°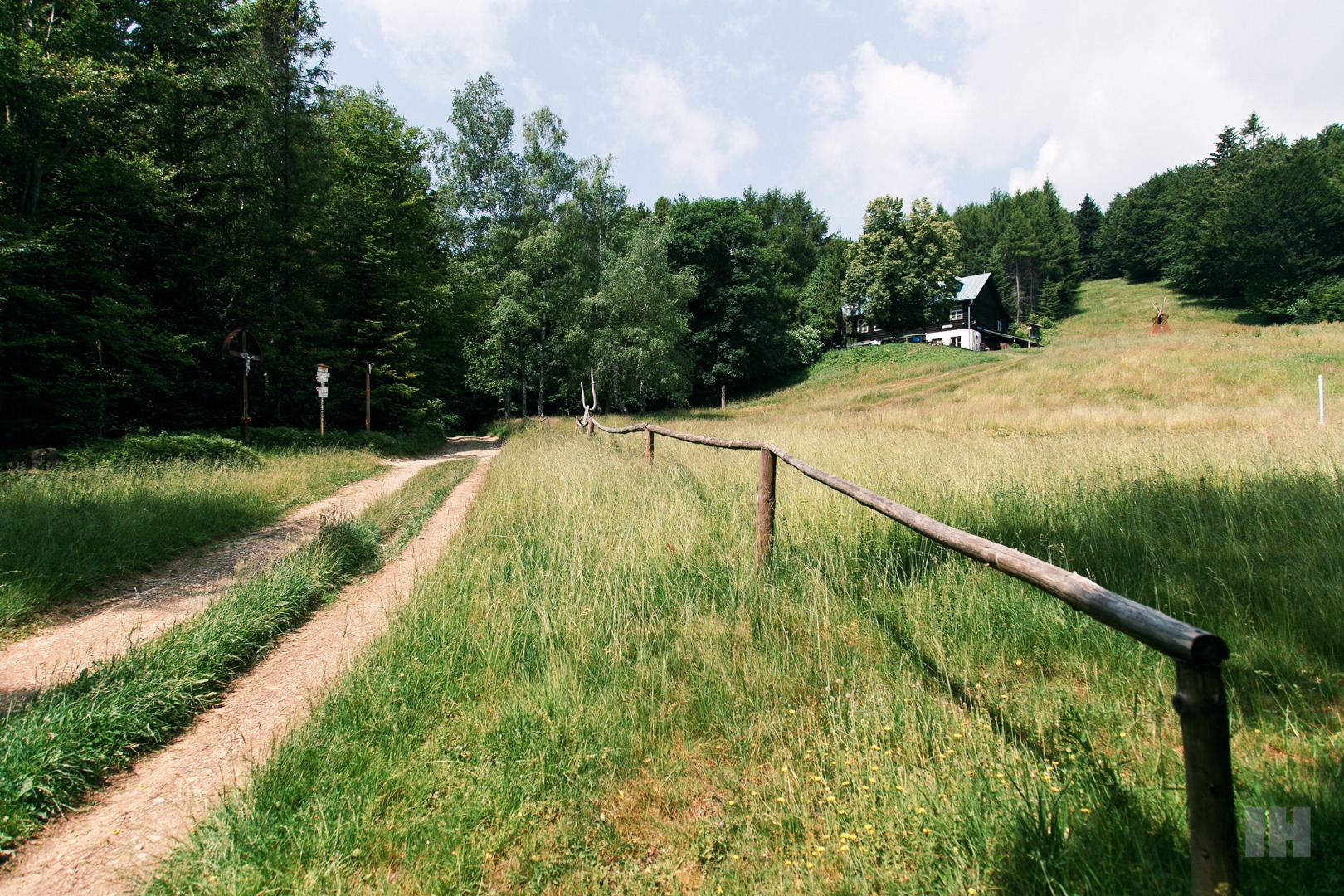 Moving horses for you – Cottage Hrešná
Many things have changed at Hrešná (597 m above sea level) since the 1980s. For the last five years, the couple of Košice, Tomi Eichler and Veronika Nižníková, have been devoutly and consistently working for the improvement and recreation of the cottage. The story of this couple sounds rather romantic as a screenplay from an American western or Argentinean soap opera – after a year of dating, the city boy was inspired by his girlfriend's horse affection and both decided to rent a cottage at the foot of Kavečany in Čierna hora. In co-operation with the Mestské Lesy Košice (Municipal Forests Košice) and the Kavečany City District, the main merit is the fact that the Chata Hrešná is today one of the most visited cottages in the vicinity of Košice. Their tireless and ever-lasting work performance together is what has made Cottage Hrešná into what everybody loves – a place where a man can relax in peace with a view of the city by a glass of beer or soft drinks.
However, Tomi's and Vera's primary intentions are recreational walks with horses in the countryside, as Tomáš himself says: "Vera has a complete horseback riding course. Since the beginning, our goal was to accompany people on such walks around the natural area. We focus mainly on beginners; those who have never sat on horseback, or even have bad riding experience or memory. We provide a place for safe walks with a leash and helmet from the age of 4 years. We want to show people that a horse is not a vehicle and it is necessary to become familiar with the animal and bring the relationship deeper before the ride itself. There are currently 4 horses available, one of which is Norik Murano. Half an hour of riding/caring for horses costs €8, while €16 is the price per hour," explains Tomi.
In addition to equestrian agritourism, the couple has a bar for cyclists, mushroom pickers and other tourists who often visit Hrešná. They are also preparing a colourful program with music concerts, creative workshops or observation of the Perseids with the Pallas astronomical club from Košice. Among other things, Tomi keeps the cross-country ski trails neat with a scooter so that cross-country skiers can enjoy the easy access in winter. SNP pilgrims (Slovak National Uprising route) also pass through the cottage.
TIP: Bernard plum non-alcoholic beer (30% fruit juice, sweetened with stevia)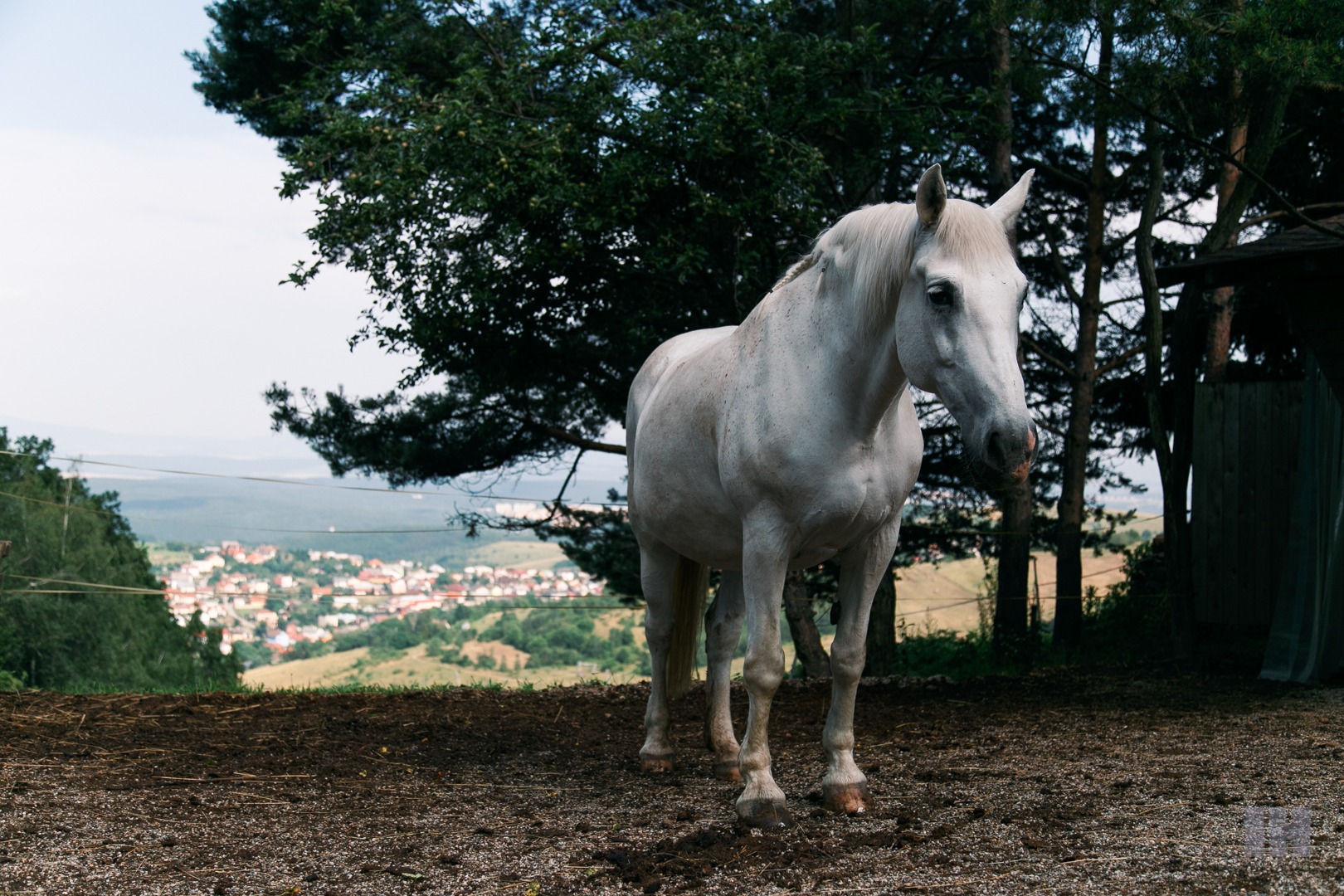 Peace legacy – Cottage Erika, Kojšovská hoľa
One of the most famous tourist places to relax near Košice is undoubtedly Cottage Erika (1046 m above sea level) with a rich history and many attractions. Its location, just below the legendary mountain Kojšovská hoľa, serves for refreshment, offers newly reconstructed accommodation and meals for tourists in an almost non-stop working restaurant.
Its operator Alica Rozeková explains that the needs of their guests are the most crucial to the team: "The word Kojšovka has always been and simply is known by the local people; it is a route that people are familiar with and where they are used to walking. Currently, we are offering 50 beds in the new Erika cottage for €20 per person (€15 student/pensioner) a night. Our most frequent visitors are obviously families with children for whom we have a children's corner and an outdoor trampoline. In summer, we welcome loads of foreign tourists coming from Poland, Hungary or Germany and most of them are cyclists. During the year, we also organize regular events are often a great success, such as the Creative Painted Egg during Easter," says Alice.
The story of Peace Columns placed in the so-called Peace Mountain is one of those that is worth noting when visiting Erika and Kojšovská hoľa. 49 plastic white prisms were hand made in Michigan, USA. This tradition has spread into more than 100,000 columns that are now located in more than 160 countries. The project on Cottage Erika premises was arranged by the OZ Humatrend civic association in 1998 when the columns were put into the ground. Their number refers to 49 Healthy Schools, which were involved in the project and also the 49th parallel, which indicates the geographical position of Slovakia. The columns contain inscriptions in English and Slovak, which say: "May peace prevail on Earth".
TIP: View of High Tatras (The Tatra Mountains)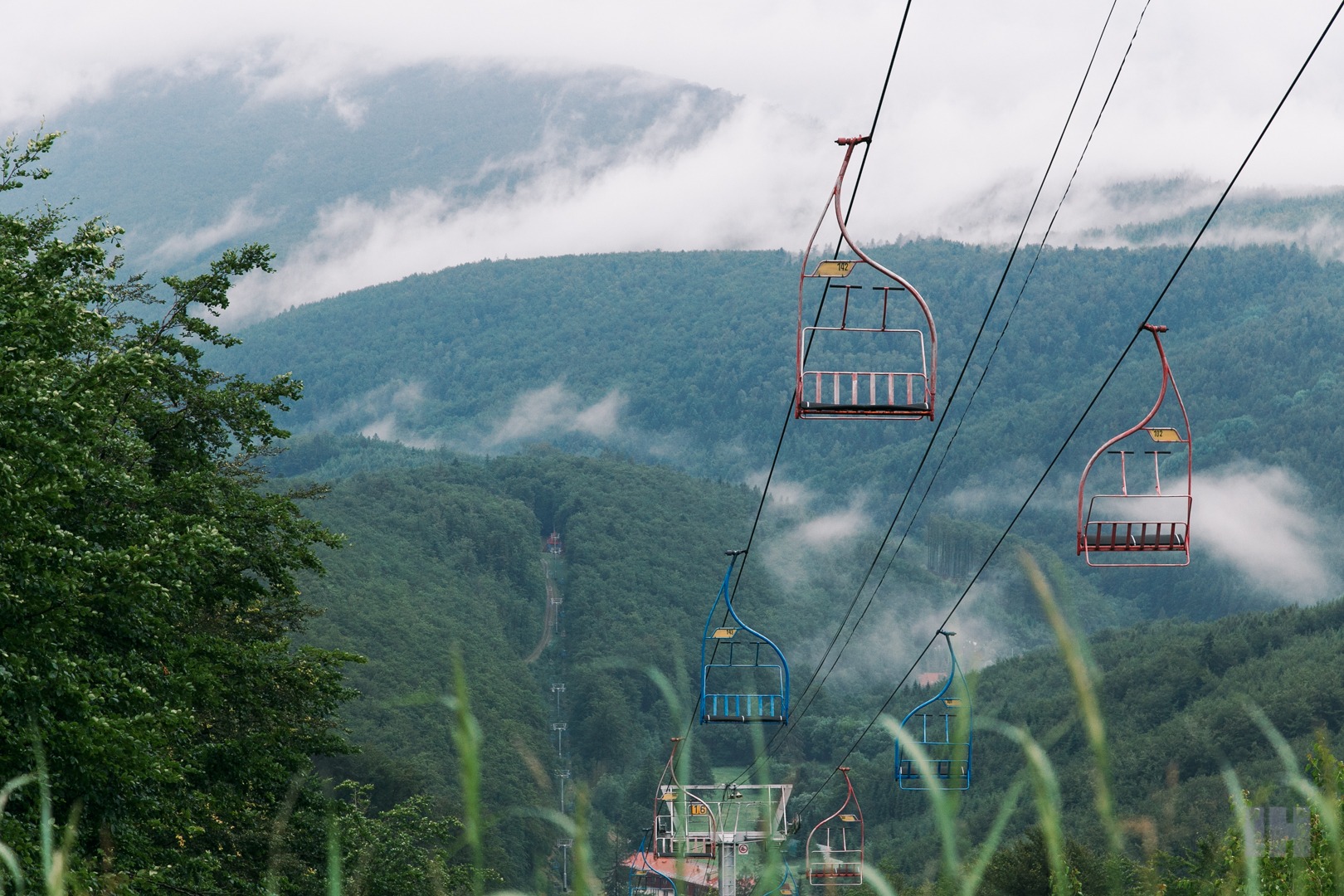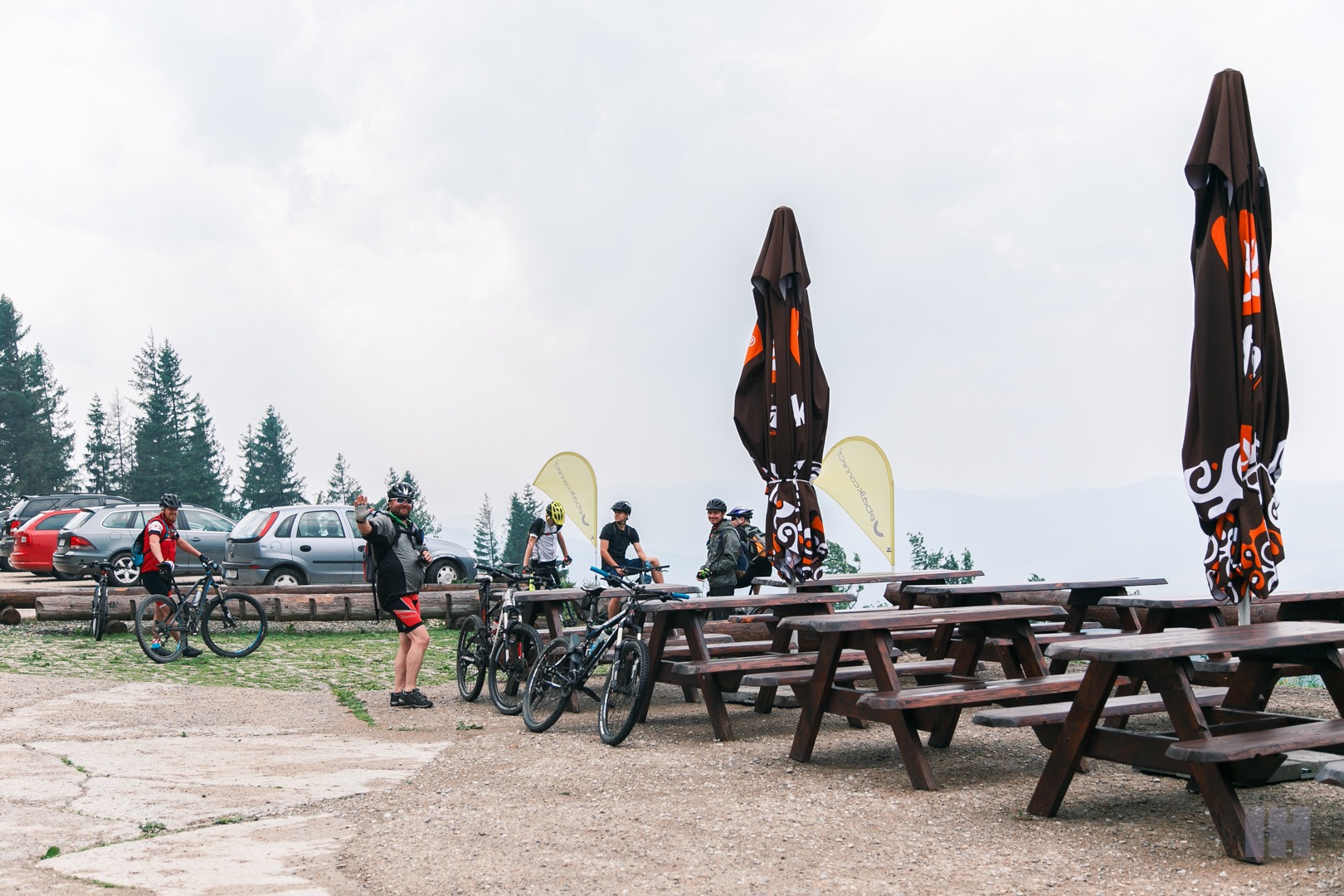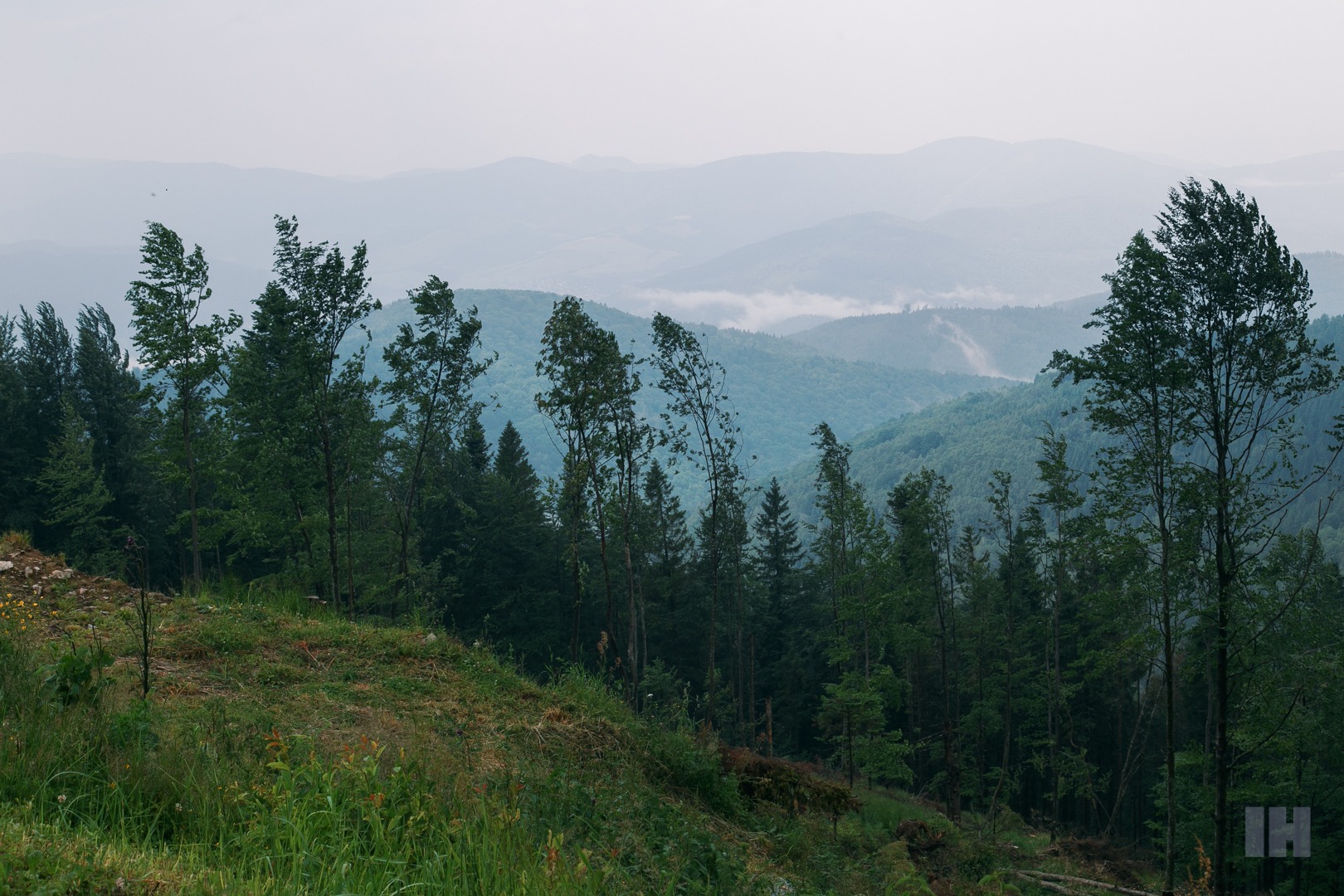 Bike Park & ​​Košice coastal  – Bike Park Červený breh
Close and steep – if you are looking for the nearest possible cottage within Košice, Červený breh is the right choice for you. It is a concept of transforming a long-term unused building into an increasingly popular venue/bar/meeting point for various events, birthday celebrations, thematic parties, lectures and screenings. The primary visitors, however, are forest trails bikers and pump-tracks lovers because Červený breh aims to interconnect nature with a man and to fulfil the so-called "bike park dream". It is built next to a bike hill and uses the original ski lift, where you can ride with your bike up to the cross.
The cottage provides facilities for the KE.CY civic association, which is significantly involved in the construction of single tracks in the Košice forests and regularly organizes single track camps. These include a considerable number of Košice residents – together they create a trail ride network in the second largest city forests in Europe. Červený breh is a place of clash of friends who are tired of spending their free time in bars but would rather prefer to sit on a pallet terrace with a coastal city view from a completely unique perspective.
TIP: Binoculars at the bar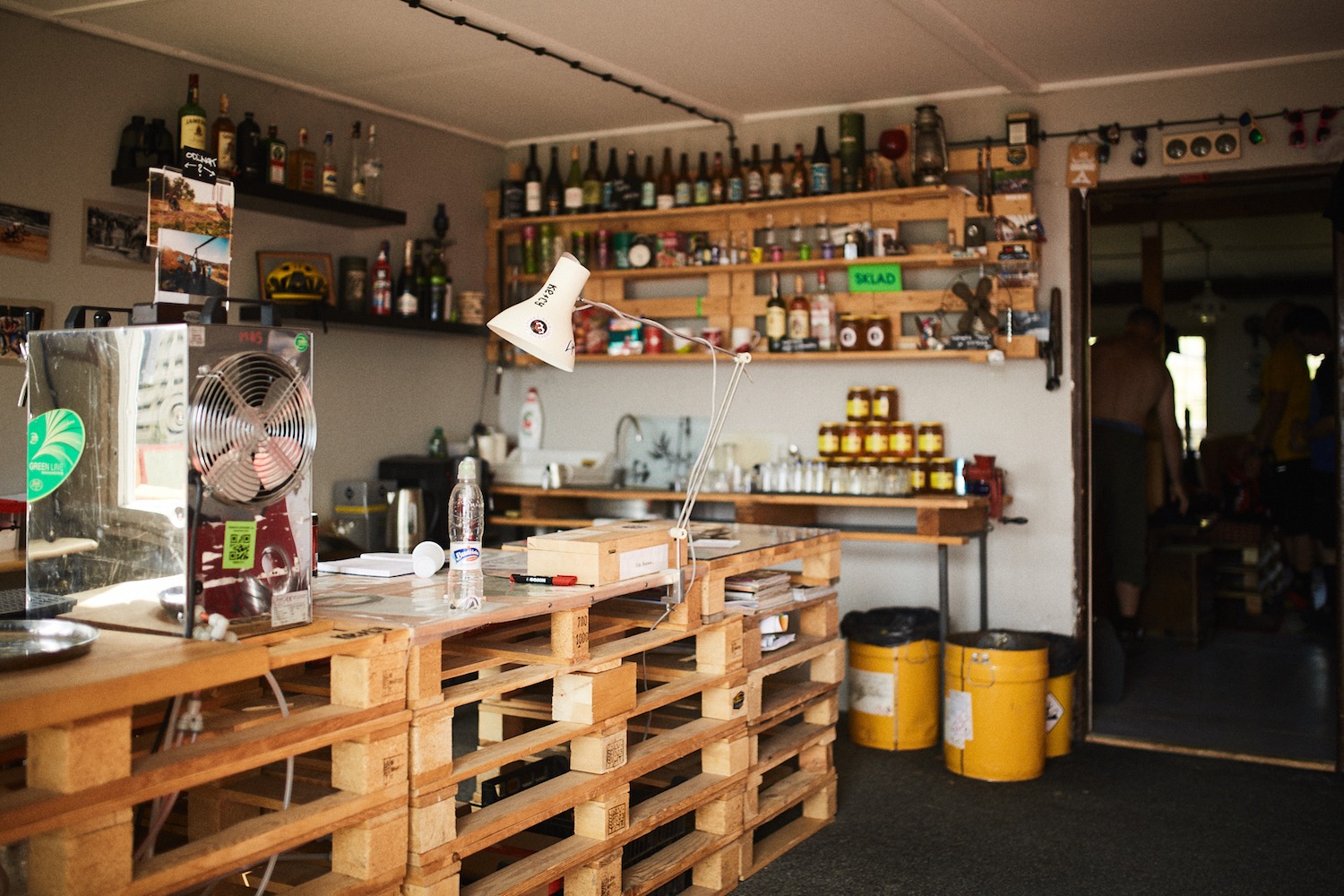 Would you like to go for shorter hikes and get to know these cottages for real? Do it today – in Košice downtown, we offer you alternative design rooms by The Invisible Hotel, if you would like to know more about life in our city. Get a lot of tickets and products for free when booking any of the rooms!
Supplementary photos for the article were provided by Michal Gedeon and Červený breh.