How to build up a modern gallery through the eyes of The East Slovak Gallery's director Dorota Kenderová
The East Slovak Gallery (VSG) was founded as the first regional gallery in Slovakia. The mission of this gallery is to manage and preserve a collection of works from the East Slovak region. Its number currently reaches up to impressive 7,000 pieces. Since its establishment in 1951, the VSG has undergone many changes from the directors to a non-changing and inactive audience. In the last two years, however, it has been gaining growing popularity – thanks to the new management of Dorota Kenderová. She was able to recognize the needs of her audience and set processes to transform the formerly inaccessible institution into an open platform for artists and visitors of all ages. Read about how to revive and lead a majestic gallery in the heart of the Eastern European city of Košice.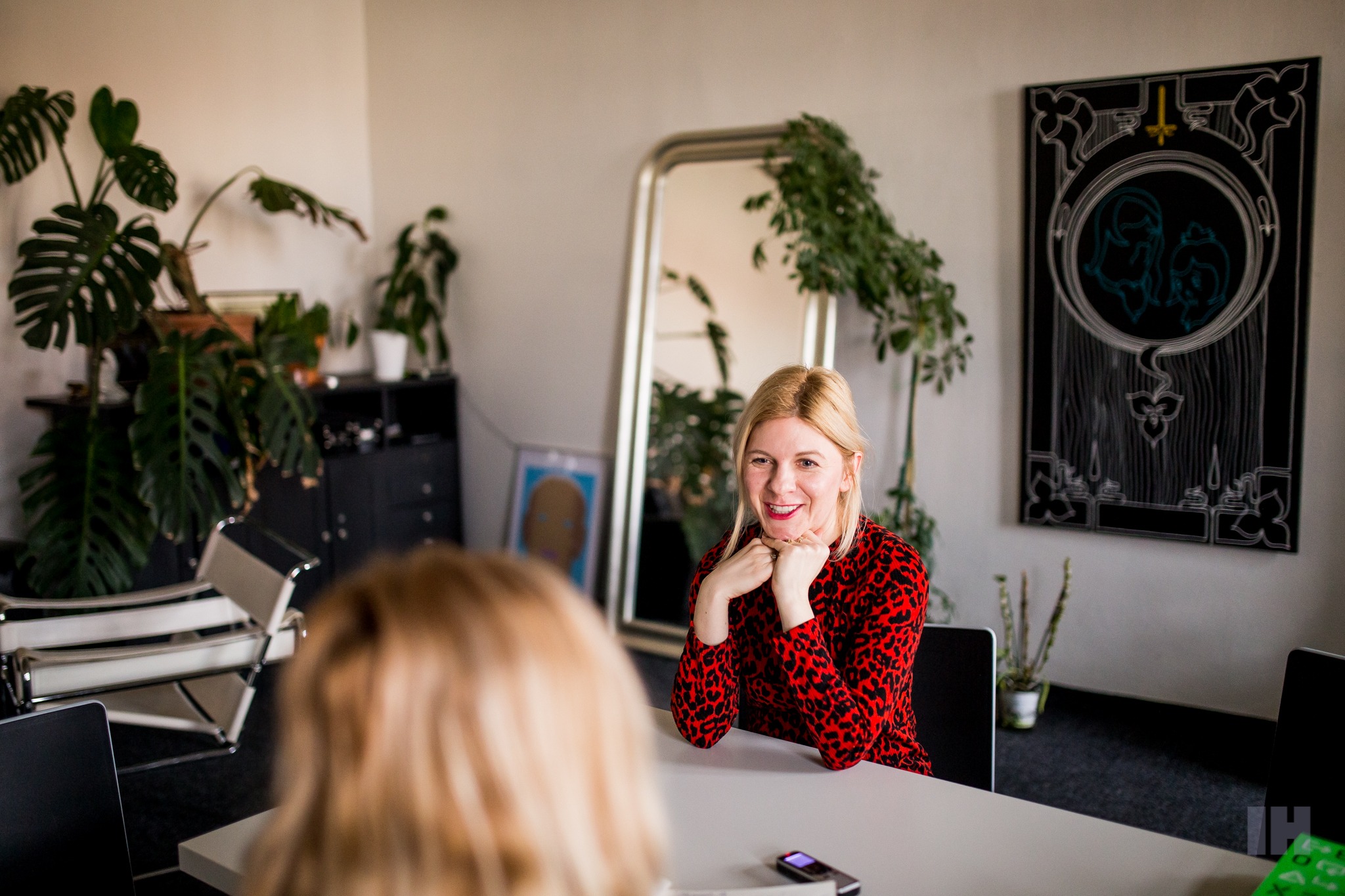 Set up a base for a cooperative team
An artist with a degree, Dora Kenderová decided to exchange jobs after 16 years at Vysoká škola výtvarných umení in Bratislava. With that, she needed to move into a different city, basically on the opposite side of the country. While still a student, Dorota co-founded a well-known gallery HIT where she gained a considerable amount of skills and knowledge in terms of administering a gallery as such. She admits that she applied for the job in VSG only on its second call: "I wanted some sort of a change in my life and to see whether I could apply the things I had learnt someplace else. For this job, I was preparing for some time so as to understand how this type of collection-based institution works. As for my greatest plus, I recognized the network on important people in the field, both artists and theoreticians, which I had acquired during running the HIT gallery." The biggest challenge, however, was according to her a new role of a leader in the team. Dorota felt she wanted her new employees and co-workers feel like a part of the executive branch and, thus, cooperative management: "I believe I can say all of us like to come to our work. We support each other and organize the exhibition programme and other VSG activities together. What I wanted was the opposite of autocratic working system."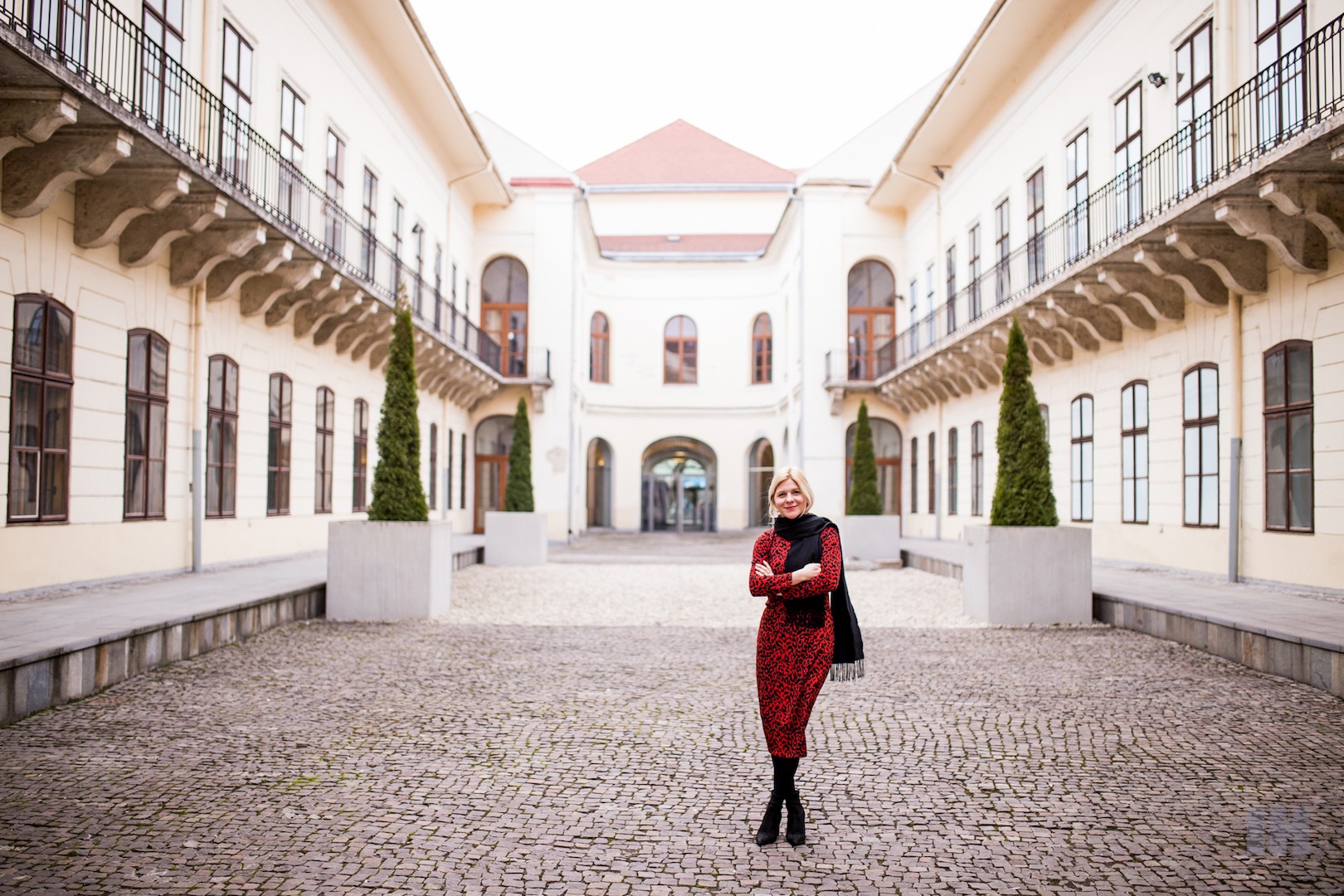 Attract a larger scale of the gallery's visitors
Back in 2016, the new director realized that almost identical group of people visits the gallery regularly, but its visitors hardly change. The crucial was to understand its incoming audience and to work on maintaining it regularly. Dorota intends to explain the more conservative type of visitors "the current function of contemporary art. It's not about its decorative feature anymore, the art reflects the era we live in and poses relevant questions to think about." According to Dorota, seniors tend to see art as an essential part of their life and choose to spend their time in galleries or museums. To find out more about the audience requirements, a complex customized questionnaire was sent via social media and newsletter so as to get closer to the needs of VSG visitors: "We came across the fact that we had to persevere in our hopes and plans. People got used to coming to the gallery on a regular basis over time. Nowadays, we are happy to say VSG has gained rising popularity."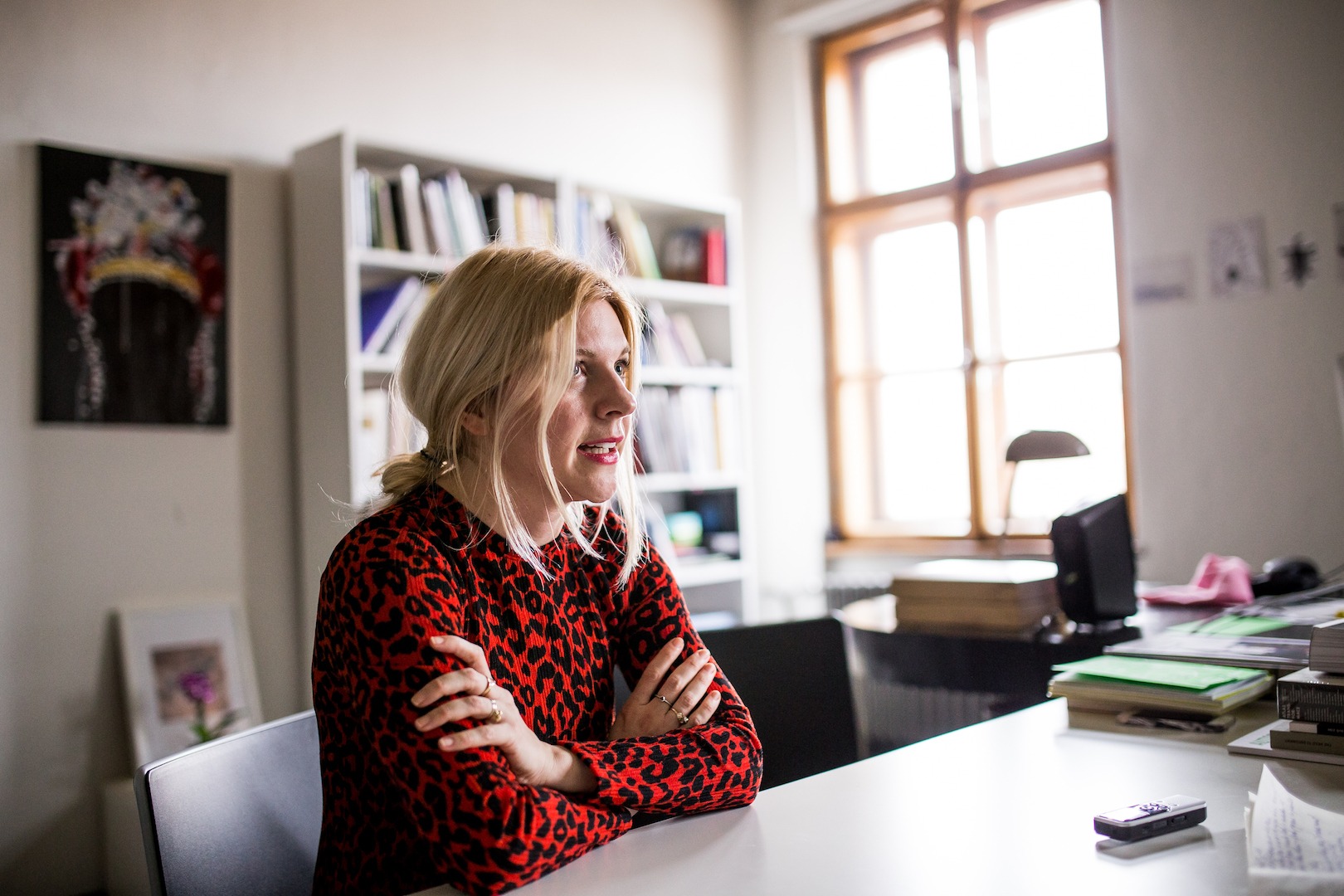 Tasteful off-programme for all age categories
A lot of Košice residents have noticed the persistent effort for organizing a colourful off-program which should persuade more people to visit VSG. Among others, Dorota highlights creative labyrinth for parents with children, commented tours for seniors with a curator or gallery educator, experimental workshops with an artist representing and teaching its distinctive technique for adults such as Ján Vasilko, Tatiana Takáčová or Svetlana Fialová from the city. Mother with little children may like to pay attention to VSG mini: "It's a course where small kids still unable to completely understand words occur in an aesthetic environment and through the work with colour obtain symbolic thinking or haptic/motoric skills," says Dorota. The newest addition to the off-program is The Course of Evening Painting. Under the collaboration with an arthouse cinema Kino Úsmev, spectators can watch films about exhibitions' production in the cycle called Exhibition on Screen.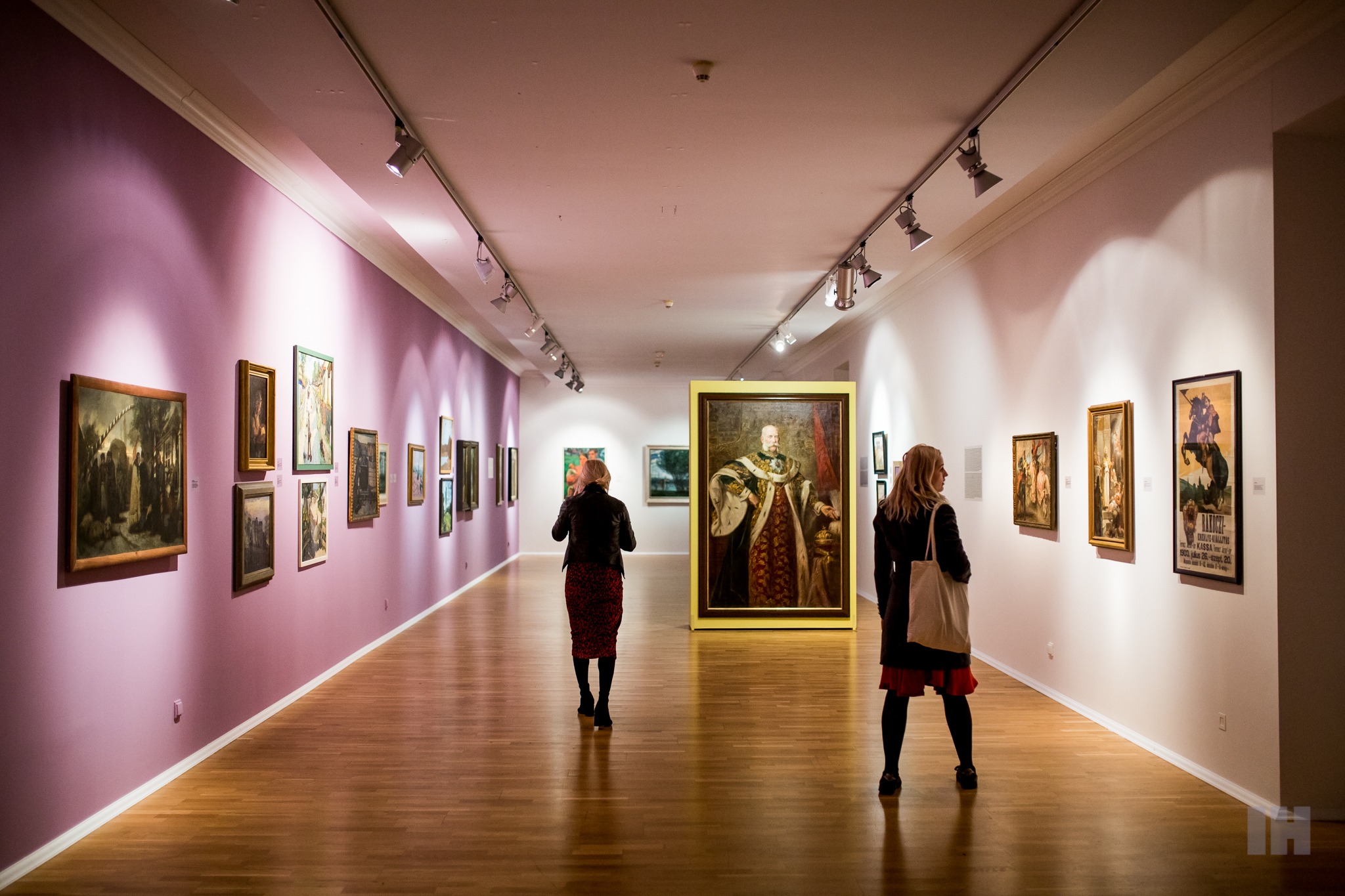 Culture-supportive scene in Košice
Leaving her long-term job on the other side of the country and the capital itself, Dorota brought her skills into this epic institution of the Eastern Slovak metropolis. She claims to know the gallery's maintenance from all angles in means of fundraising, production and communication with an artist. Together with her team, they intend not to stand in the way when installing new exposition so as make VSG an open platform, accessible for a variable architecture of objects. Dorota feels as if at home in Košice, saying: "I like this city even though I can't really define why. Many of my friends live here and there is this friendly atmosphere around us, allowing us to do things we want to. The important time was definitely the year of 2013 when EHMK (European Capital of Culture) created a space to make new collaborations and contacts. People know each other now and mutual support is an essential point of making the culture in this region an indispensable part of our lives."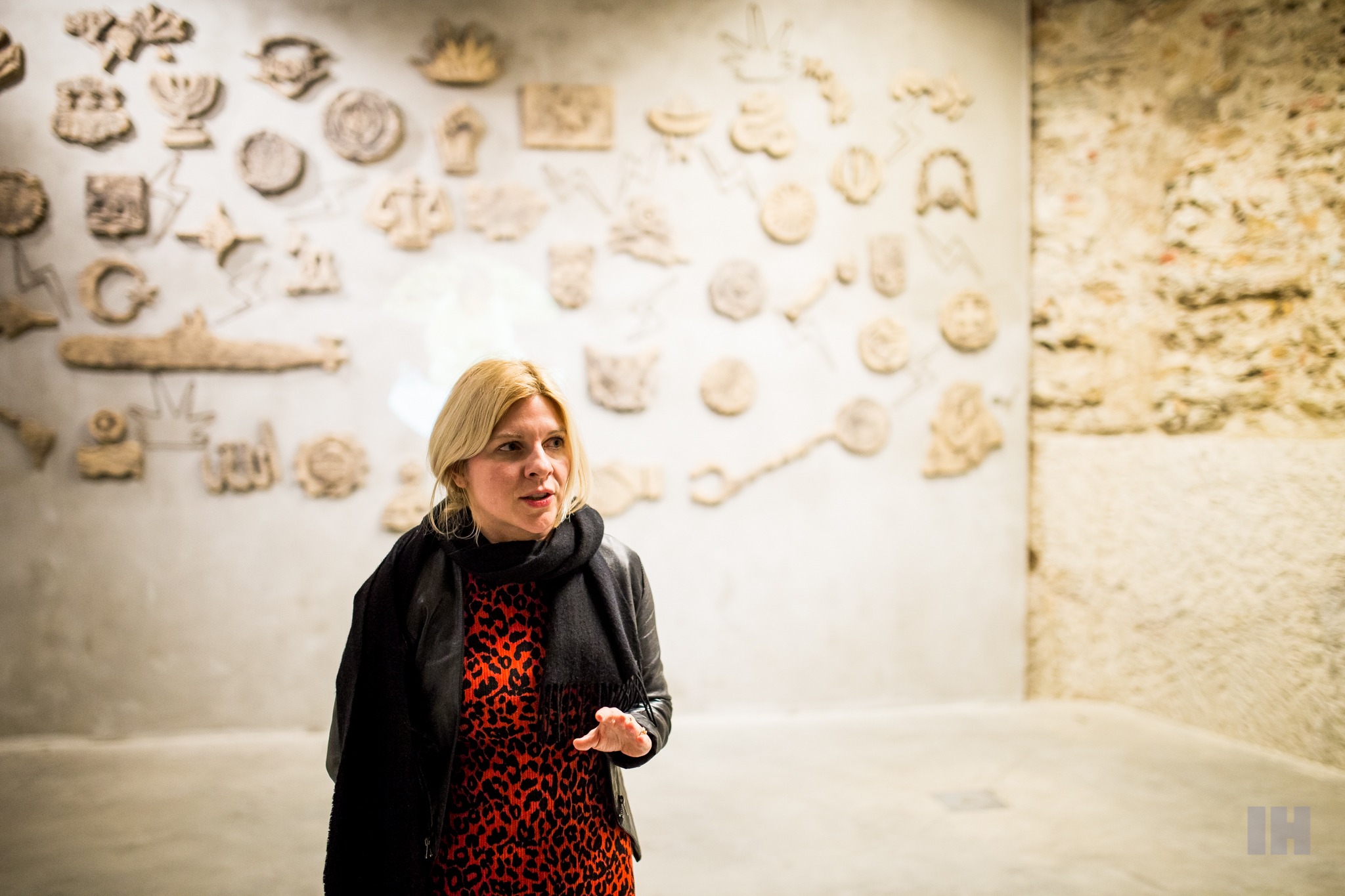 Future plans of VSG
When asked about the planned activities or programme in the future, Dorota answers honestly – it all comes down to support of the regional administration and it will be depend according to its conditions. Current wishes encompass finishing the gallery's library and web page for better communication with its audience. A proper tenant can rent a place on the ground level for establishing an artsy café meeting the requirements of such spot. When visiting VSG, you could stop by and enjoy a lungo with the view of Hlavná Street. "We feel certain insufficiencies in our foyer space and we'd like to build a functional cloakroom so as to make our visitors welcome in this colossal building. That could later encourage them to explore contemporary art more," as described by Dorota.
Escalator – mentoring programme
When accepted for the new job, Dorota enrolled for Escalator programme powered Creative Industry Košice, n.o., which is designed for higher effectivity and development management of cultural and creative organizations. During the programme, its participants learn from foreign mentors. Dorota points out that Escalator was "one of the most significant experience. I needed to clarify some of my skills and competence. The mentors taught me to prioritize and combine systematic work with one of intuitive nature. At the beginning of my job, there was a great amount of what could have been done such as visual identity, audience building, exhibition programme or reputation recovery. While at Escalator, I got to know how to approach my goals and meanwhile work on other activities."
If you'd like to check out the current exhibition in East Slovak Gallery or meet Dorota and her co-workers, plan your travels to Košice. Stay directly in a gallery – you'll find famous Anton Jaszusch's artwork right opposite your bed. And you can even intensify the light behind it according to your preference. More in Košice Modernism room, secretly hidden a step from Hlavná Street.