7 tips for 2020 Christmas gifts from the locals. Support these Košice manufacturers!
The Christmas holidays are more special this year than ever before. Many initiatives are emerging to save businesses and their products, as the situation in 2020 has asked for many sacrifices. We bring our readers tips on 7 local brands and their manufacturers, which are definitely worth supporting during this era. In the list, you will find products by a fashion designer, Christmas packages of coffee and sweets, skateboard brand items or artistic objects of local craftsmen.
Tlakers
The Tlakers skateboard brand is coming to the market with a new fall/winter 2020 collection. You can buy all products conveniently online at the Tlakers e-shop with free delivery within Košice.
Read also: Skateboard will always be the love of my life, says Slovak representative Rišo Tury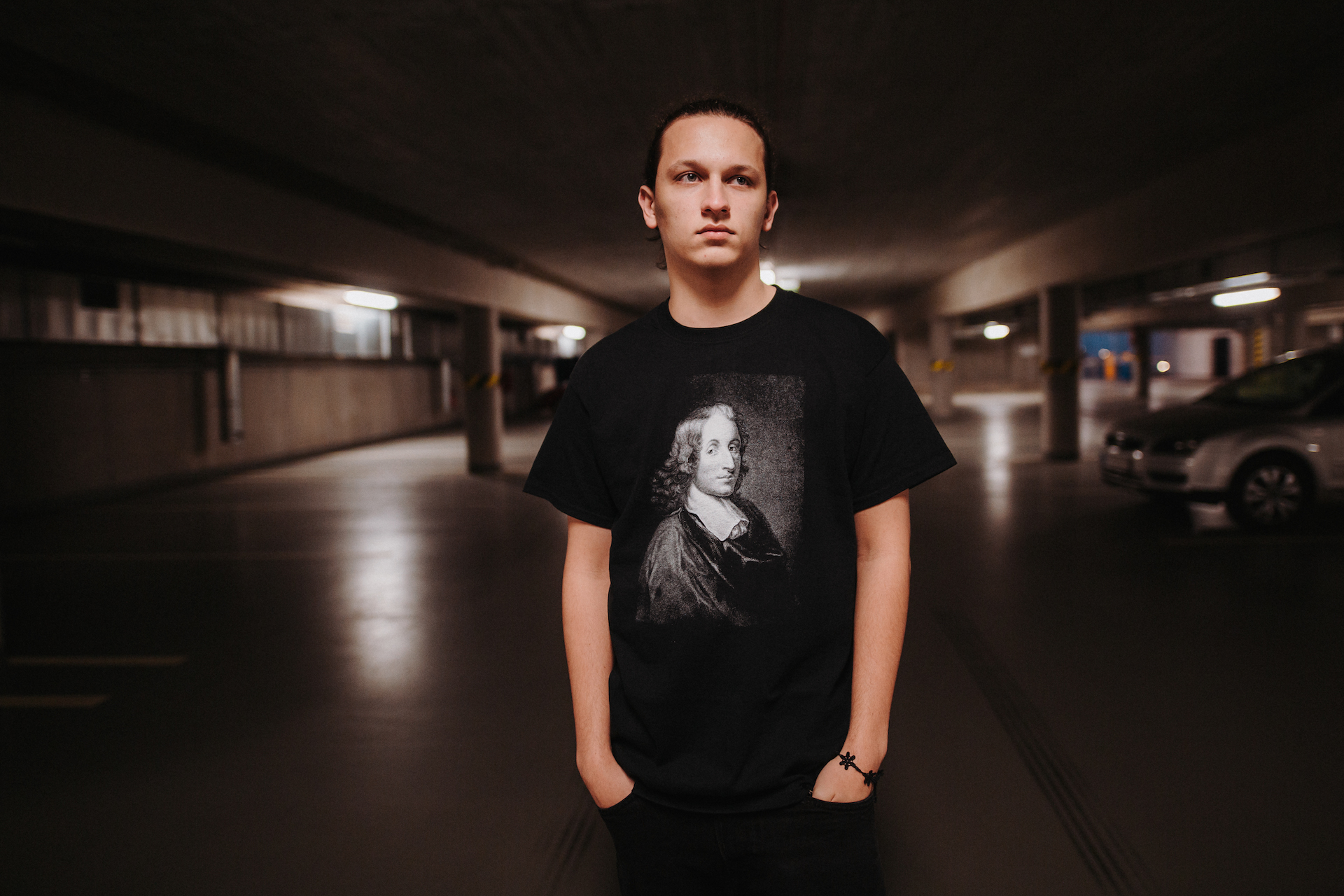 Fabbrica Café
This year's gifts by Fabbrica Café are the so-called Christmas packages for coffee is simply always a good idea. The purchase of each package even guarantees an endorphin influx in combination with an espresso cup and a double pack of 2 x 225g coffee beans. However, the package can be altered according to the customer's wishes and can also contain green or decaffeinated coffee.
Read also: 7 authentic coffee shops in Košice you'll fall in love with this fall
Ida Sandor
Fashion lovers will find their gifts in the new e-shop of Košice designer Ida Sandor. This year's Christmas surprises are sweatshirts in various colours with the official brand logo, where when buying 2 pieces, a 20% discount is applied. Sweatshirts are an absolute local product, from the material, sewing to the process of ironing the logo itself.
Read also: From the Faculty of Engineering to the timeless fashion of the Slovak designer, Ida Sandor
Opre'
A combination of classic apple cider Opre' and fragrant gingerbread syrup of local Košice production. Gingerbread syrup contains herbs and spices such as cinnamon, cloves, allspice, black pepper, nutmeg, ginger and saffron. The interesting taste of sweet apple cider and the smell of gingerbread will warm you during cold days.
Read also: Ciders and lemonades made as never before. Cider producer explains how it's possible
AHA Cookies & Milkshakes
One of the sweetest places in the city has prepared special editions for this Christmas period, exceptional not only in appearance but primarily in taste. Taste one of Berry X-Mas favourite cookies! The combination of mint and raspberry is one of the best-selling on the menu for the third year in a row. The Aha Cookies & Milkshakes team wishes you a pleasant Christmas! #Baketheworldabutterplace.
Read also: The sweetest spots in Košice
Igor Macák's pottery
The legendary potter Igor Macák has been based in the Alley of Crafts / Hrnčiarská Street for years. But did you know that the wholesale and mass production of former handicrafts is pushing local producers more and more into the corner? Support the pottery with a story and its objects created by a skilled craftsman in the workroom below the store. Tea, coffee or chocolate tastes different from shiny containers glazed with human hands.
Blacksmith's objects by Cyril Horák
Without paint or ornaments, well-processed iron objects from black smithery in Ruskov? Find the ÚĽUV store – Center of Folk Art Production. Here you will find decorative items such as angels or candle stands. They are created by the artistic blacksmith Cyril Horák, who has been working on his craft for over 30 years. When in contact with iron, feel the softness of ferme, in other words, linseed oil, which is absorbed into each pore and thus protects the material from oxidation.
Read also: I do not divide my life into work and leisure – it is a free lifestyle that brings me joy. Artistic blacksmith Cyril Horák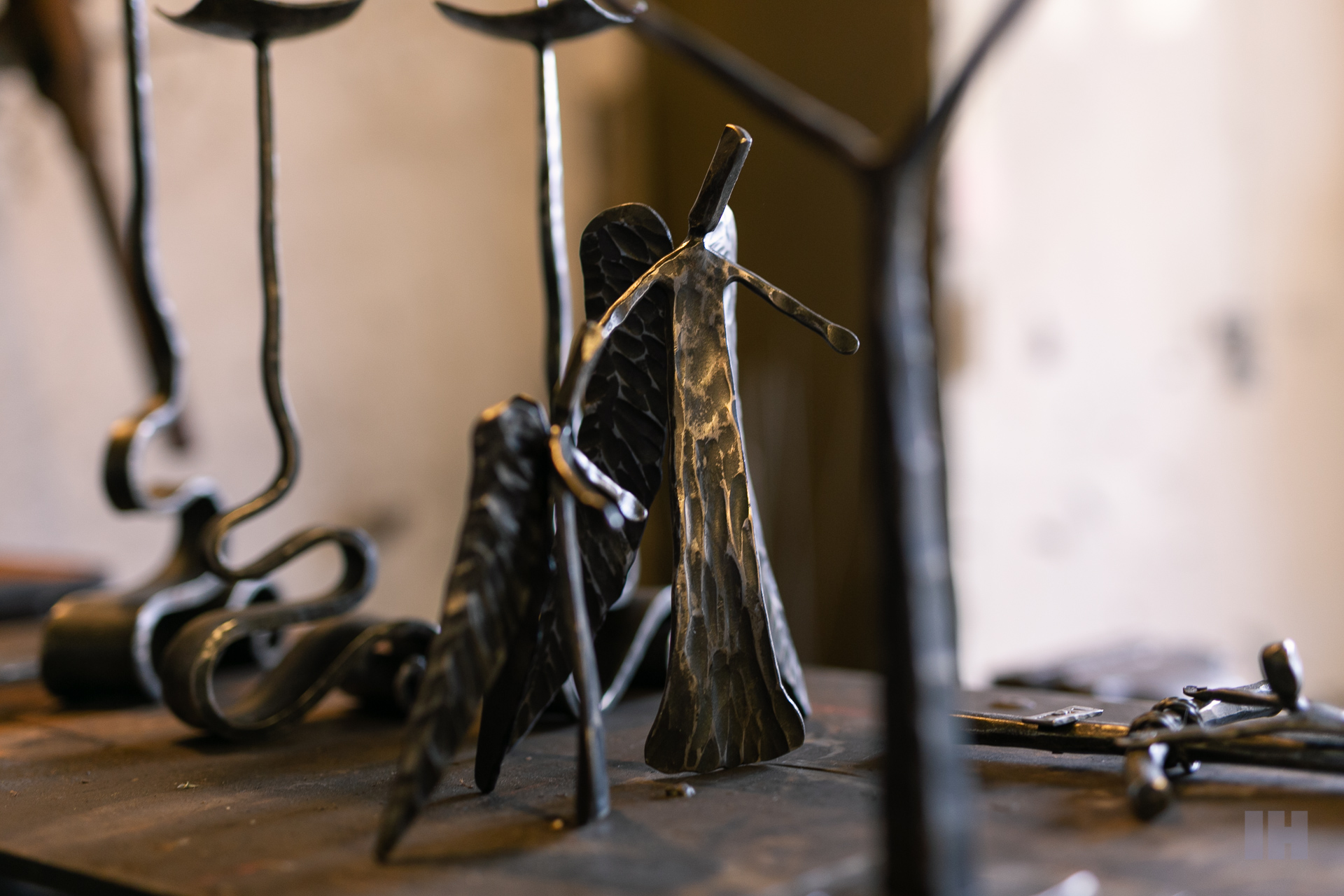 Bonus tip: A book about 73 people who change Slovakia for the better
Invisible stories – 73 people who make the east of Slovakia a better place to live can be found in every good bookstore such as the Panta Rhei, Martinus, Artforum Košice, Artforum Prešov, Artforum Banská Bystrica, Artforum Bratislava and many others. Support our non-profit work and enthusiasm for conversations with people worth writing about. We are running out of book quite fast, so hurry up. Available only in the Slovak language!