Buy an original souvenir from Košice. These are 4 clothes shops you can't miss
Favoured by its residents and tourists – we were curious to find out which shops in Košice offer what you cannot buy anyplace else. Read about interesting stories of people behind them and reach out for new design pieces or '80s look. When on a shop hunt, don't miss out on these spots.
Hand-made Slovak folklore / Alžbetina 12
Formerly known as Ručné Robené (Hand-made), this shop offers physical space for trying out Slovak design clothes. You'll find it in the historical heart of the city – Alžbetina Street, right next to the ultimate St Elisabeth Gothic Cathedral. Slavianka's owner Katarína Ševčíková points out the need for a real place where to try on Slovak folklore clothing. She and her husband decided to open a shop for designers and people who create these pieces and could actually put them in the store. A short time ago, however, Slavianka has changed its character into a coffee shop, too. Now, you can admire Slavic embroidery while sipping on a good cup of coffee. Even the café itself is designed according to the cross-stitch theme. Katarína defines her customers coming to the shop as 'Slavic women', unafraid to bring a little of folklore into their everyday apparel choices. One of the most desired items has definitely become a wedding dress with rural and traditional features. If you're not planning on to getting married soon, Slavianka offers a wide variety of other stuff: hand-painted bags, floral hair bands, mugs, backpacks, bows and a lot more. Or just stop by for an afternoon chocolate mousse. Everything just a few metres from the largest church in Slovakia.
Shirt with a sound / Alžbetina 22
Silvia Németh thought of a long-gone and forgotten design of a shirt with a button: the one which makes a squeezing sound after each push. She wanted to buy the same for her daughters but couldn't find anything nearly similar on the Slovak market. As a result, Silvia decided to create one by herself. This eventually led to a great interest of many friends and family members. That's how the whole business around Pískacie brand started six years ago – Silvia and her husband opened the first shop in Bratislava and then moved on to Trnava and Košice. Their expansion also soon aims towards neighbouring countries such as the Czech Republic or Poland. Pískacie ecologically processes handmade shirts and dresses from 100% cotton. It could be defined as a family-oriented shop where parents can put on the same style as their children for fun or family photoshoot. Yet not only families come here, but many colleagues also opt for identical outfits during team building activities.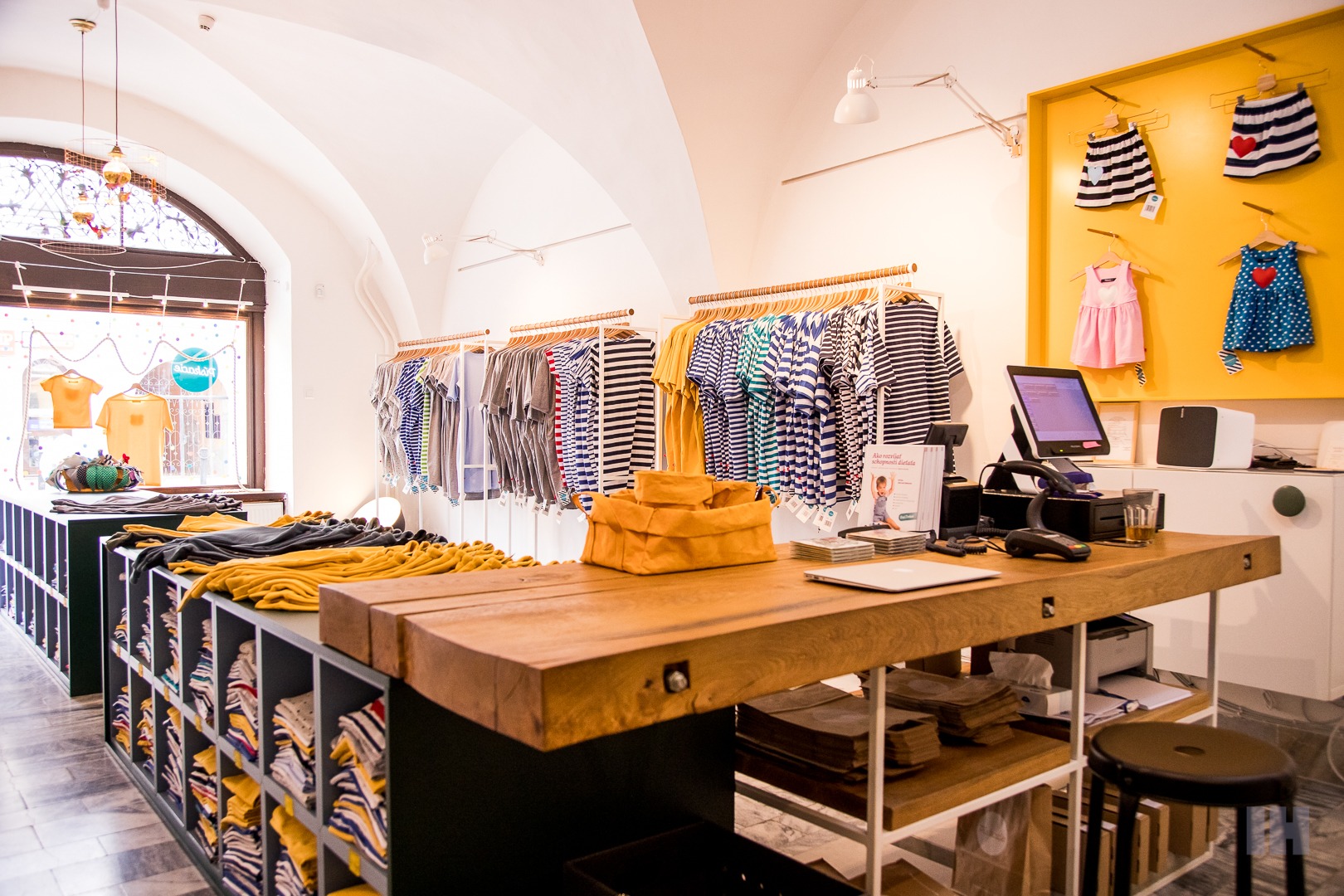 Local patriotism of Košice local scene – KERE (Košice Represent) stands proudly amongst other brands as an authentic and unique experience of clothing choice. The whole catch is mastered through the images embedded inside the minds of the locals and tourists visiting Košice. Guys from KERE made sure their position would remain stable as the most original one with the coat-of-arms motif for their clothing offer – the city of Košice received it as the first town in the WHOLE Europe in 1369. Apart from their basic collection, you can get phosphoric premium class clothes or sport polyester pieces. Everything from yarn manufacture to sewing and impress is Slovak made. An exceptional alternative that might attract your wallet is undeniably the artist collection – anyone's graphics or photography can become KERE's next design if it captures the soul and vibe of the city. Buy a St Elisabeth Church shirt or choose playful illustrations by Tina Minor. One coat-of-arms item is for free with us.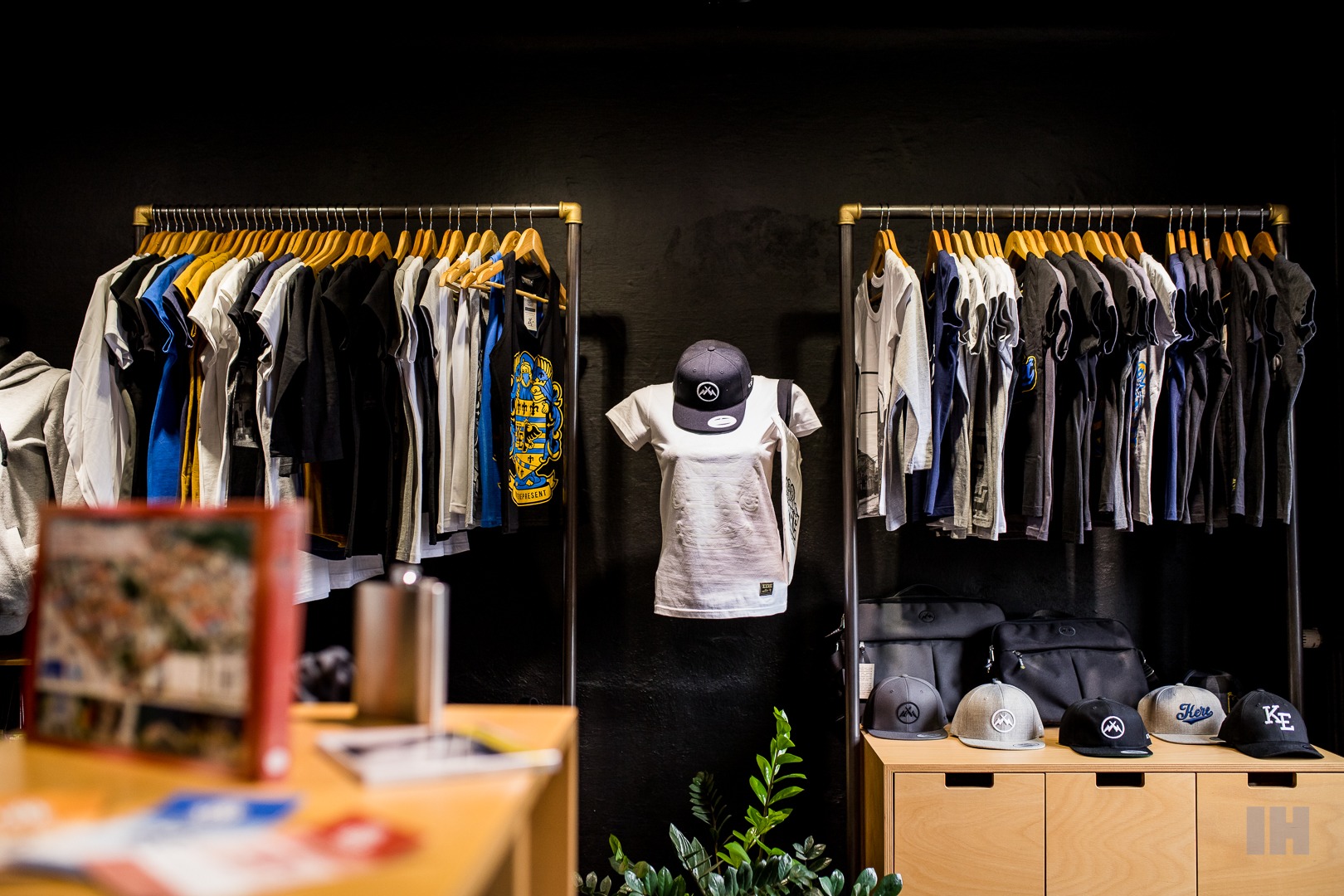 '80 and all the feels / Hlavná 76/95
The era of second-hand goods has swamped Košice with a pleasant recycle feel – second hands emphasize the importance of originality, unending eagerness to find that red silk cloak, daring heeled Gucci shoes, Austrian traditional clothes or casually applied kimono. If you can't wait to update your boring closet of the 21st century, advance for fashion ideas typical for previous decades in Vintage Second Hand Shop on Hlavná Street. There is plenty to choose from and special deals are affordable for anyone ready to step out from the crowd.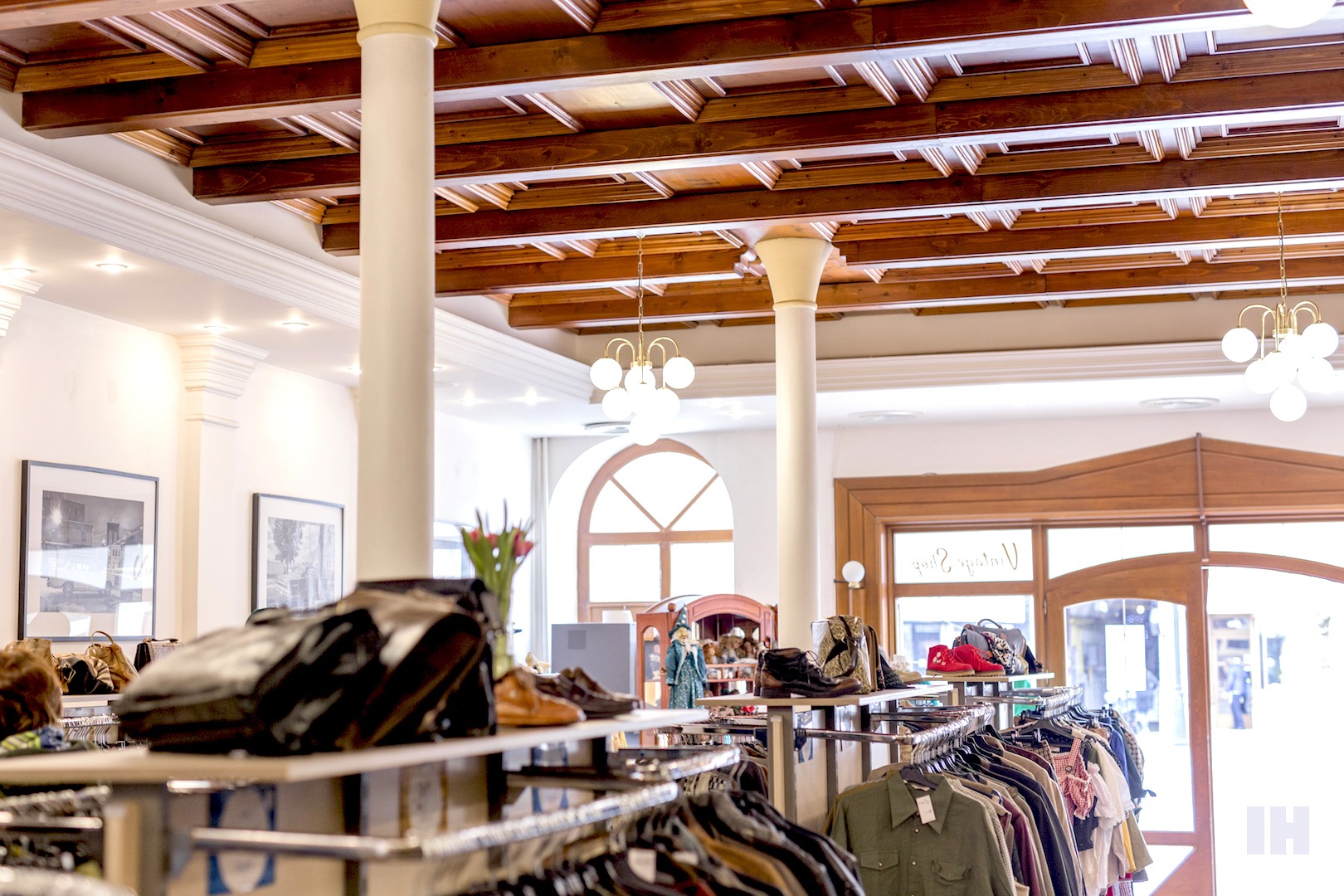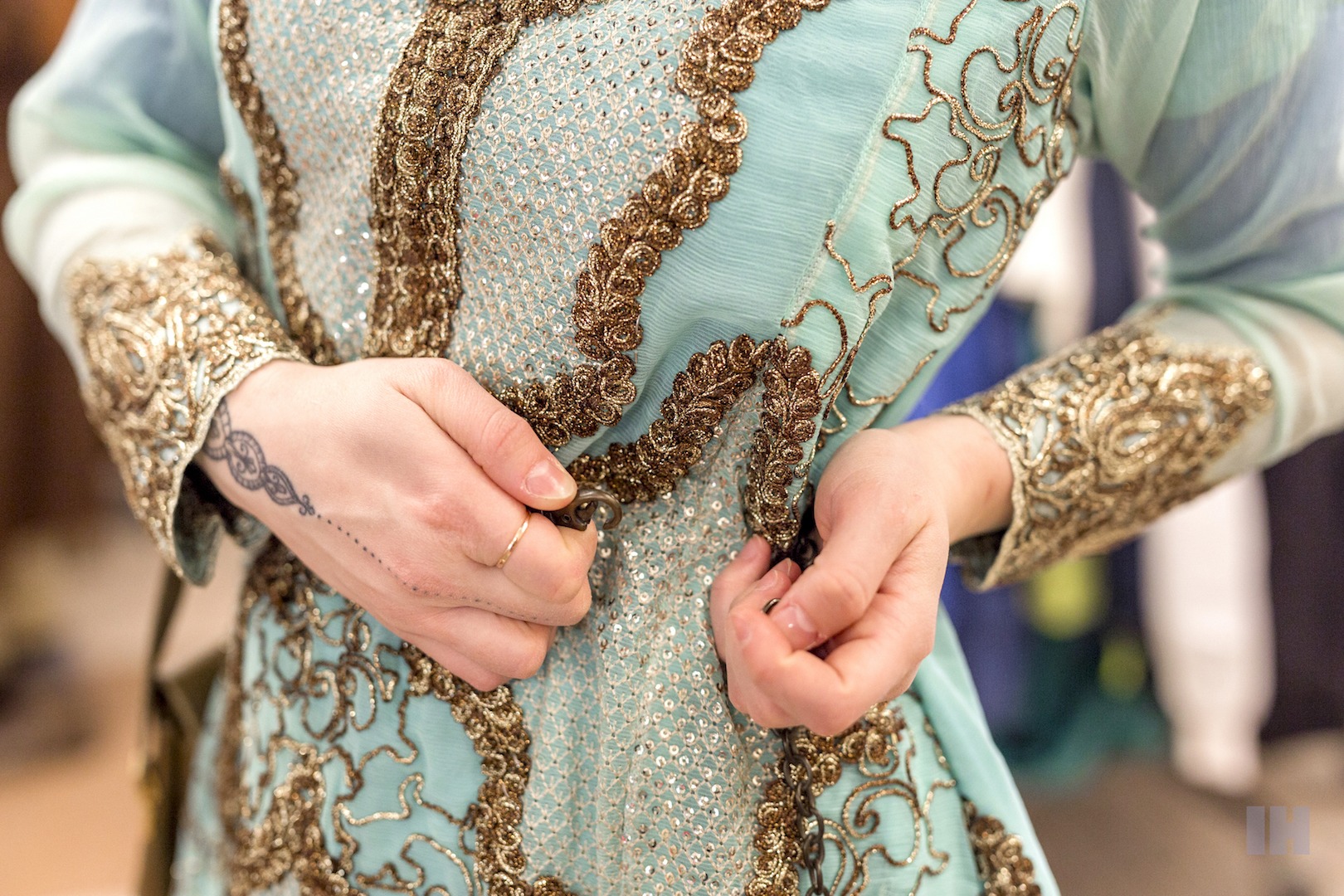 Come to enjoy Košice and its fashion spots. Moreover, a fantastic combination of free tickets, craft lemonades and a lot more is waiting inside a design room by The Invisible Hotel. Check it out while you're in the city.