He's been playing in the greatest cathedral of Slovakia for 30 years. Organist Viliam Gurbaľ
Originally coming from Šarišské Bohdanovce, Košice region, he has played as an only 16-year old in one of the most recognizable monuments of Gothic architecture in both, Slovakia and Europe. At that time, he did not realize how his life would become intertwined with the church in which he would play 200-years old pieces of long-forgotten local composers and lead the Choir of St Cecilia at the same time. The following article answers what it is like to motivate tens of singers throughout thirty years of the choir's functioning, to play the cimbalom in Munich streets, holy music full of passion or even 5 funerals a day. Meet Viliam Gurbaľ, a conductor and organist of one of the biggest organs in the country during the Festival of Sacred Art 2019 in Košice:
---
Electrician + cimbalom + organ + accordion =
Viliam Gurbaľ was born into a strongly religious family living close to Košice where singing has always been a natural and typical part of life. Viliam's family is, therefore, the main reason why he remained in the field of music for the next decades. However, strong religious faith was accompanied by a folklore tradition. He actually didn't want to become a musician – back in high school, he studied electrical engineering and planned to do music only aside: "My parents enrolled me for the accordion and as a teenager, I started to play the organ in St Elisabeth's Cathedral. I totally fell for cimbalom in high school, though. I travelled and performed with the folklore group Čarnica to many countries. Cimbalom meant some kind of the opposite for classical music. Later, we helped ourselves to earn some money playing folklore music in Munich streets. I never had to think about the music much – it became a part of my world since my early childhood."
The deeper sense in human relationships
After finishing his military service in Brno, Czech Republic (where he also performed with military folklore group), Viliam came back to Košice to work as a full-time organist in St Elisabeth's Cathedral. He has played in Slovakia and also abroad and claims the Choir of St Cecilia is something that had made him find the answers: "Music is beautiful but if do not have anyone to play it with, it doesn't mean much. Relationships I've made are the most crucial thing about playing in the Dome. The fact we want to meet each other and enjoy the music pieces together adds to the sense of our work. You have to wait for such a deeper realization, though. I reject the opinion of being some sort of an important person – I have been through a lot in the sphere I work in, that's what I can say. Singing seems like some kind of drug to us – across time, it becomes indispensable until there exists a real need to sing for everyone who loves it."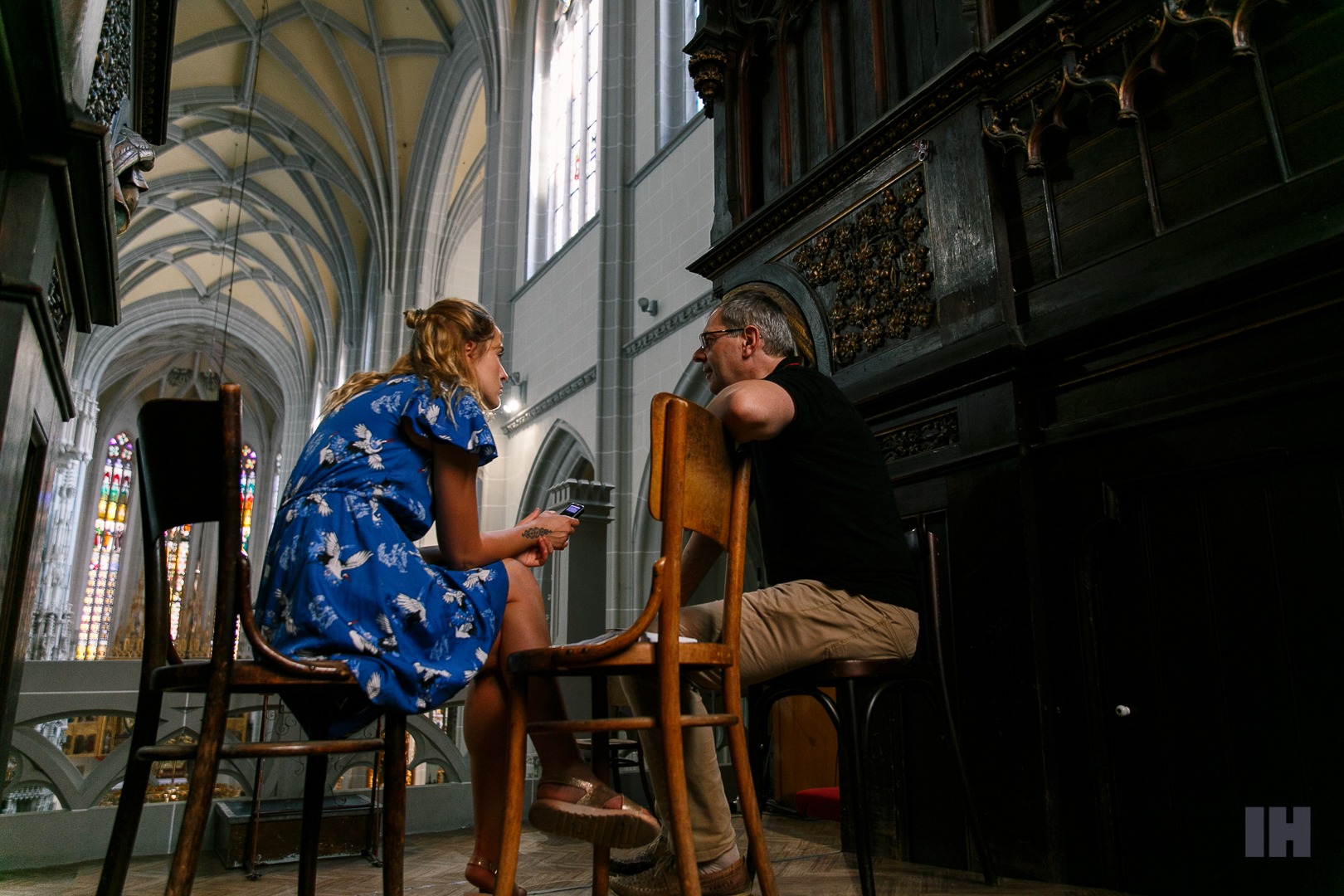 Long nights and dust-covered music
As it happens with other professions, years of experience have brought Viliam a critical view of musical works. He claims to have been fascinated by world-recognized names such as Mozart and Haydn, whose masterpieces are known to the general public from all over the world. Nevertheless, there is a huge amount of holy music that's forgotten and covered with dust in archives. The church organist from Košice spent countless hours working in the archives and transcribing scores from, for example, Prague, Munich or Dresden into a digitalized form. This activity has become his hobby, but at the same time, it has brought the choir of Saint Cecilia some sing beautiful, unknown music that in a few cases has never been heard before.
This year, they will commemorate the 240th anniversary of the birth of František Xaver Zomb, a Košice organist who composed about 100 works together. Together with the Choir of St. Cecilia they will commemorate the composer's memory on the occasion of the opening concert of the 30th Festival of Sacred Art on 11/10/2019 in Košice. In the past, the choir also played a number of works that had not yet been played such as Mass of St Cecilia by Johann Caspar Ferdinand Fischer. This only existed in the manuscripts in Prague and it took a long time before the choir was allowed to perform the song.
Read also: Top 7 sacred & divine places in Košice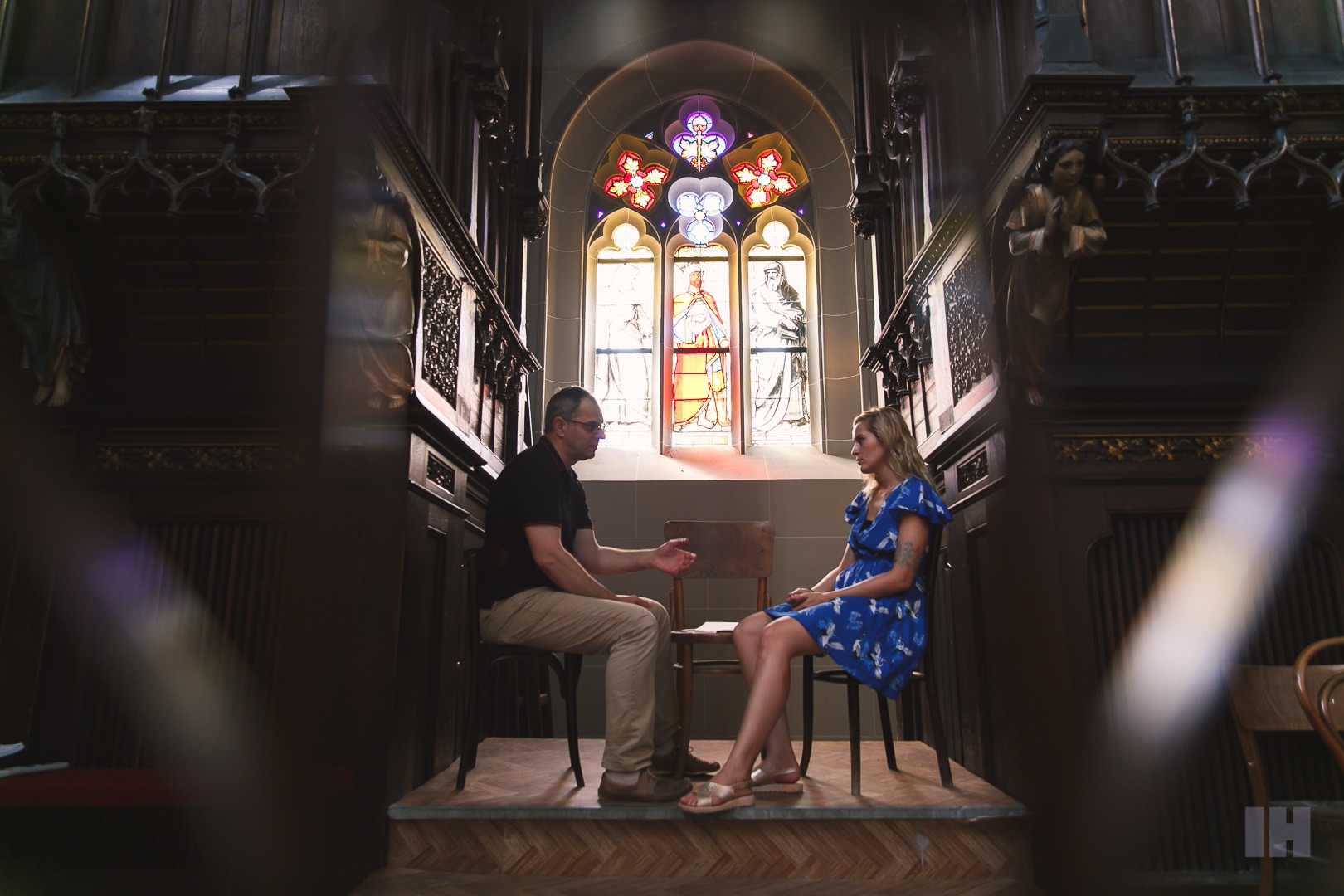 The largest church in the city with the Austro-Hungarian organ
The fact that an incredible amount of musical works have been composed in the history drives the Choir of Saint Cecilia forward to continue playing. They also try to inspire other churches, parishes or schools to begin with their own choirs: "As a child, I remember the whole church full of people to sing together, whether good or bad. Today, we are struggling a little with such a situation in the city. I want the interest in liturgical music in our country to be rather consistent and continuous as in other countries, for example in Germany. It should be the orchestra that attracts people to the church. Playing at the Dome of St Elizabeth has been very emotional for me from the very start; it can be described as excitement or release of adrenaline when everyone sings with you in such a colossal cathedral."
The organ that Viliam has been playing for over thirty years is one of the largest in the country. It was exchanged for the original during the extensive reconstruction of the cathedral at the end of the 19th century – it is an Austro-Hungarian organ, allegedly the masterpiece of Angster of Pécs, who never built a larger than the one in Košice. The neo-Gothic depictions of the four Austro-Hungarian kings – Charles I of Hungary, Louis the Great, Sigismund of Luxembourg and Matthias Corvinus – adorn his pillars. Since 1899, the Czech organist Oldřich Hemerka worked here for 45 years. During his life in Eastern Slovakia, he gathered a respectable amount of liturgical and folk compositions. Mária Hemerková Elementary Art School on Hlavná Street is named after his daughter.

"In my opinion, liturgical music is equivalent to any other kind of music. It has the potential to be played in front of the masses because it represents the same spectrum of feelings with all passions as any other kind. However, it is to be played with a sense of liturgy and does not include exaggerated spectacular or dramatic demonstrations – in essence, it contains more moderate adornment, is abstemious, does not show everything that can be done with the voice. This is the charm of its character. This is one of the reasons why I see the potential in the archives, especially in the work until 1890."
Long-distance run
When asked why he stayed in his home-town region, Viliam admits the unmistakable value and safety of home. The group of people around the Choir of St Cecilia which was formed over these three decades has always been the driving force for him. He also claims that during his work he needed to adapt a lot of times: "One has to do what one is determined to do best. It takes a lot of effort, but I have felt something that told me – 'do it!'. I kept the principle of loyalty to the institution in which I work all my life. I am grateful to the Church for the opportunity to evolve, letting me do what I loved. Even though I am here every day from 7 AM, my working hours change and sometimes I play during five funerals a day, it is here that I found the answers I have been looking for very long. I did the best I knew, and the answers came with the enthusiasm of the people and the beauty of the forgotten songs in the archives. "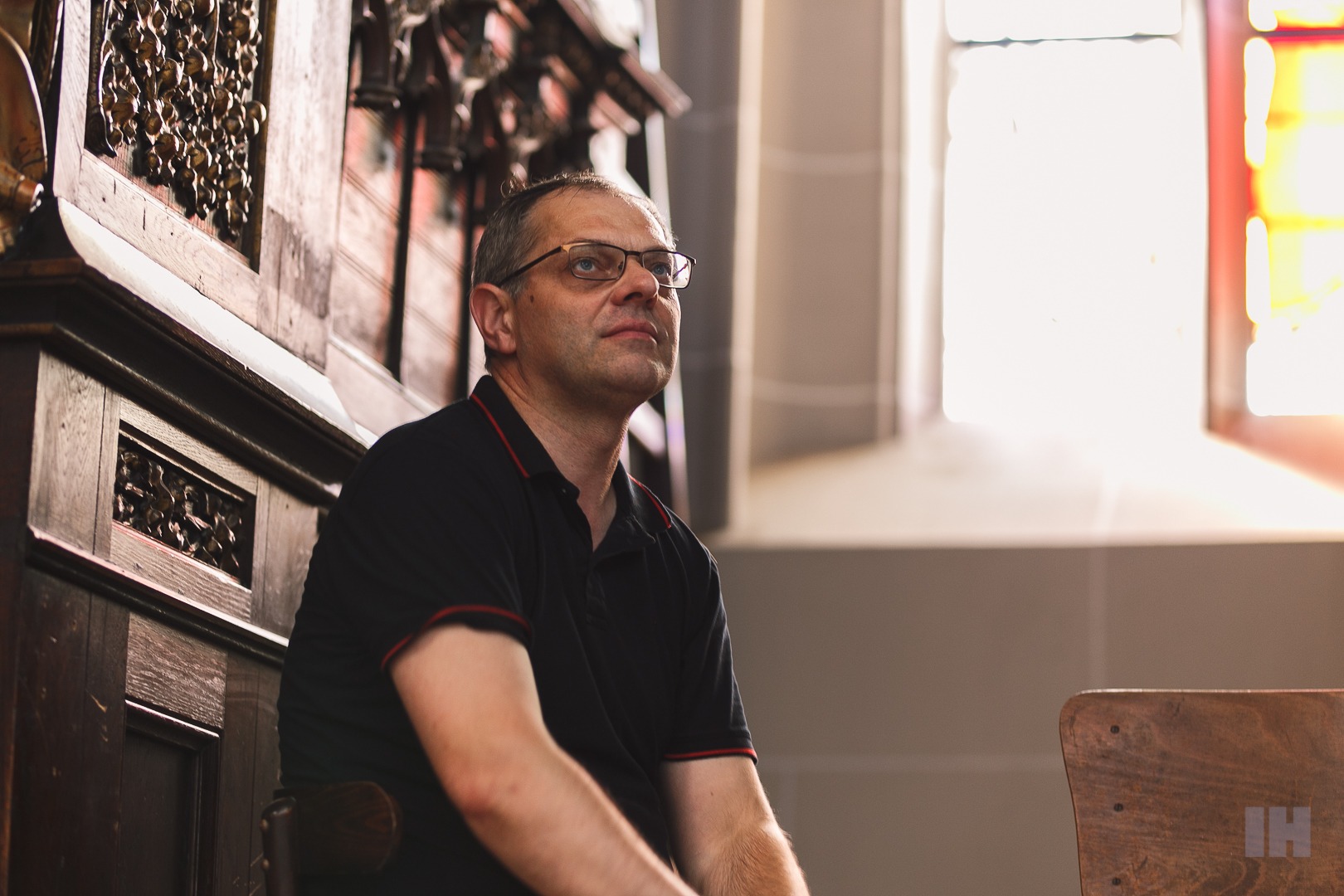 Come to listen to church music during the 30th Festival of Sacred Art. The best conditions and loads of free tickets to local galleries and museums are awaiting in your special room by The Invisible Hotel. Play Haydn, Bach or any other Johann.