The sweetest spots in Košice
To travel to a destination requires an exceptionally attractive face of the city. And the reasons for Košice are simply endless. Not locals nor foreigners are able to resist candy stores spread all around its city centre and further around. That's why we'd like you to invite you for an hour or two while enjoying a piece of heavenly pleasures. Similarly to the chefs of healthy cuisines in the town, we chose those who could tell us their secrets behind some special confectionary procedures. Read where you'll want to live forever. And where addictiveness gets new measures.
Café de Paris
Everybody knows about them. Everybody longs for them. French macarons from French confectionary store following French recipes by a French confectioner swirl in tens of pastel colours. Along with his Slovak wife, Jean-Charles makes sure that Café de Paris remains one of the most favourite spots where to hide for something sweet. Fresh macarons aren't, however, the only item on their menu – you'll discover loads of cakes and ice-creams here, hardly found someplace else. Check out the coconut lactose-free sorbet. Customers often come here for an unforgettable atmosphere and staff's ability not to judge an over-standard saccharide intake. We got lost at Café de Paris while a purple cheesecake seduced the rest of our dignity. Have you ever tasted something finer than butter? No? An ideal opportunity to try out.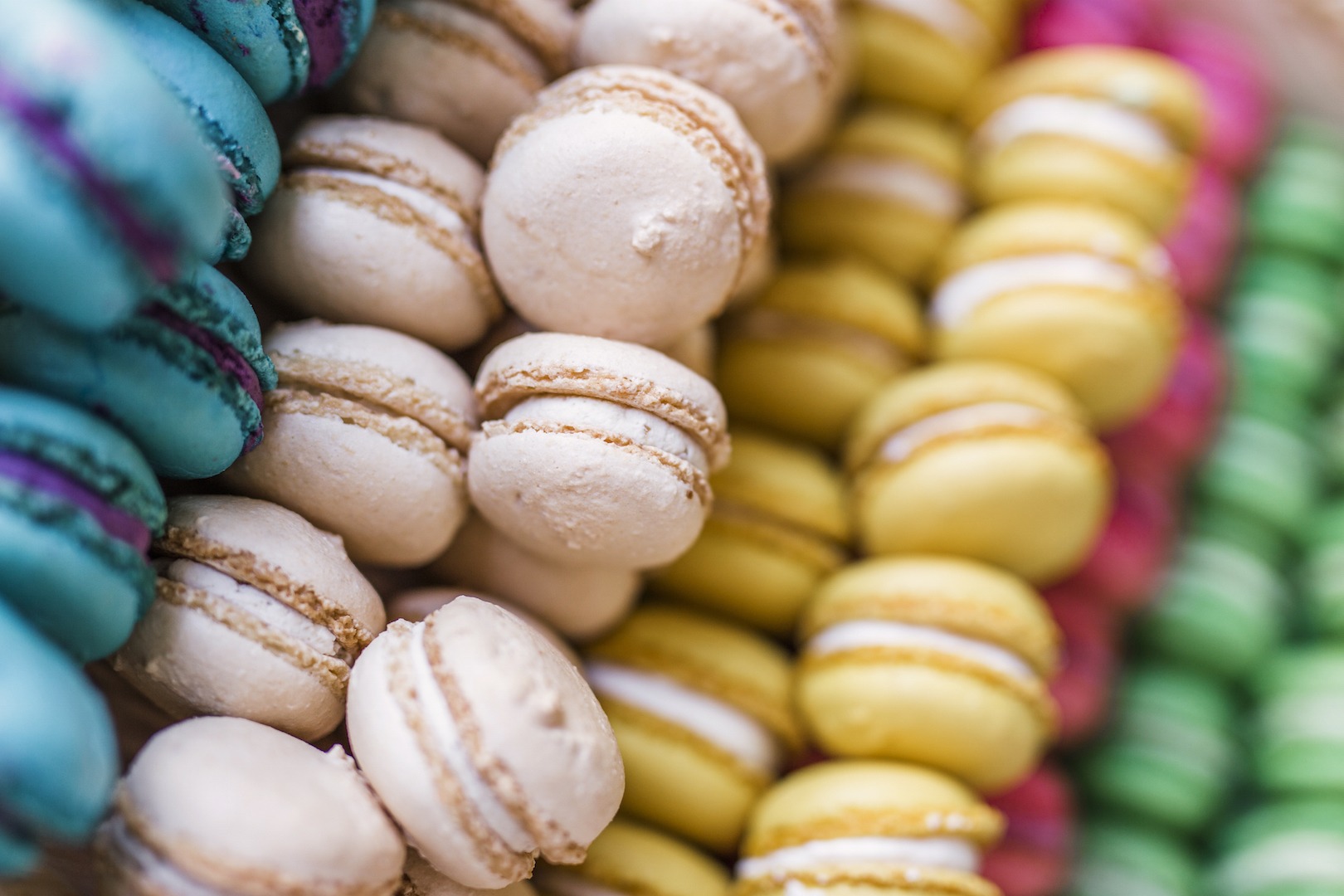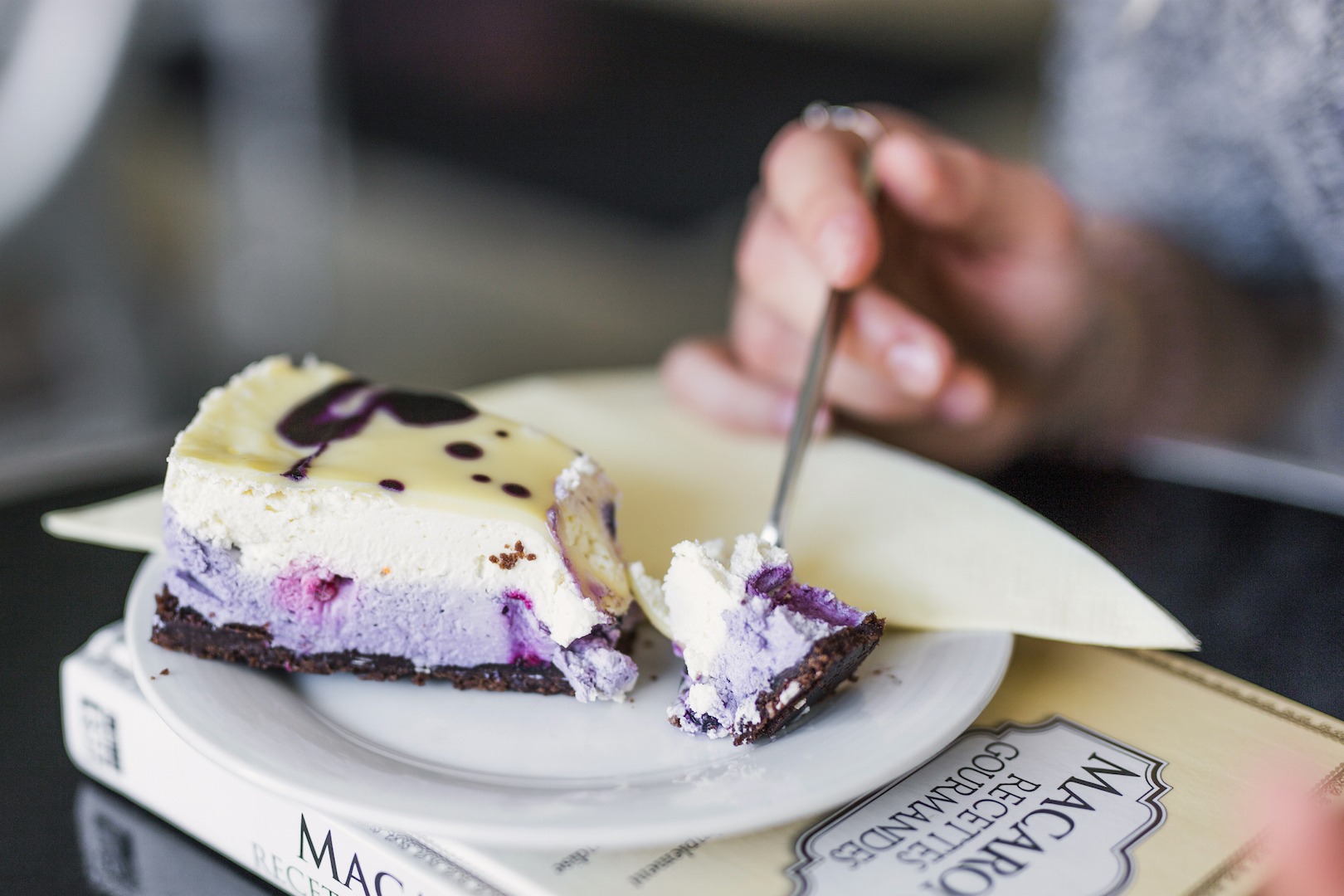 Guilty Donuts
Sugar. Sugary toppings. Sugary colours. Guys from Guilty Donuts have thought it ahead so you may take your loyalty card during your first visit. Provident owners know very well where investing into the greatness of their doughnuts lead to – selling out every day. Who could walk past the Main St without entering this candy shop situated inside the Technical museum building? Coconut with a cookie, cinnamon-apple pie combo, Kinder Bueno, fruity poppy seed one, strawberry and white chocolate, Oreo, apricot jam. All the desires slowed down by your adulthood era will solve themselves through a mere 3-piece box. Or a sixpack for daring ones. Stop by while passing by in the morning and treat yourself with some energetic breakfast that'll keep you awake all day. Even if you had to stare into the screen for hours. No need to cross the Atlantic for a bit of an American style.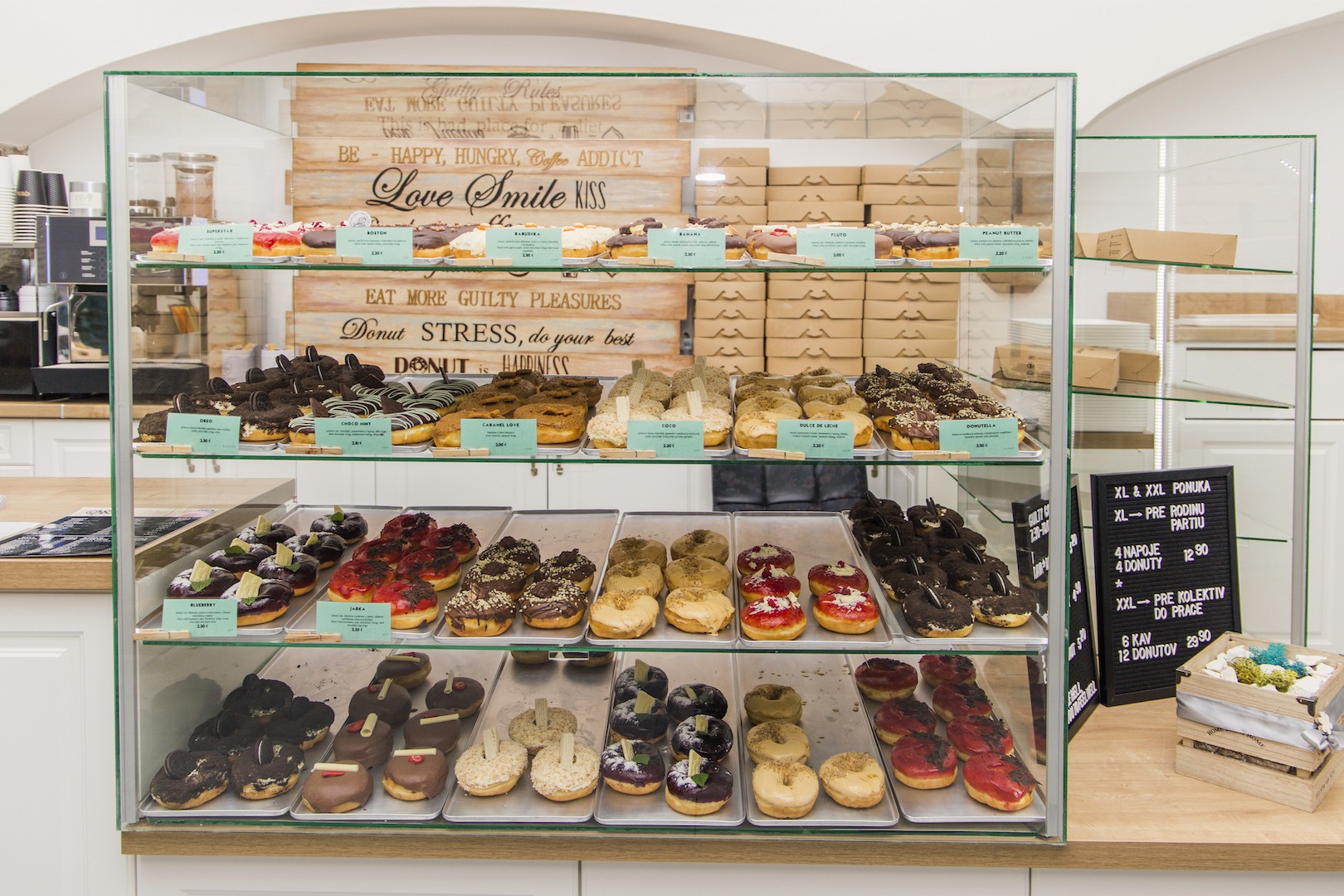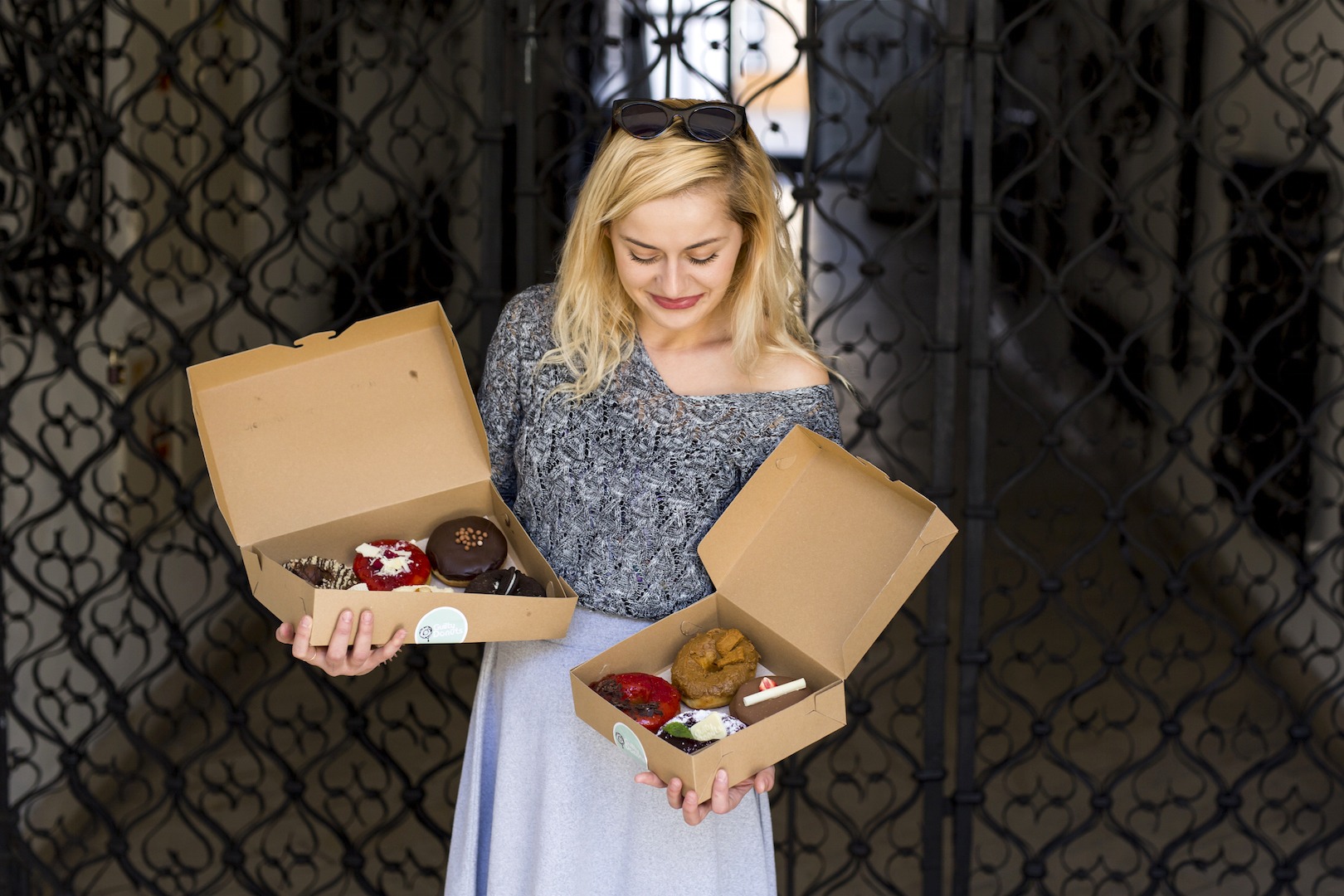 AHA Cookies & Milkshakes
What is it like when a 26-year old decides to develop his own cookie startup? Matej worked on his special recipe for almost half-a-year which got him into dangerous zones of buttery dough. That remains an absolute sensation on Poštová Street. Sometimes it seems difficult to choose just one cookie from their colourful variety. Or five, let's say. Those who would find vanilla, chocolate, chilli or green tea flavour a little bit of an easy pick could opt for tremendously alluring milkshakes. The terminal caloric stage begins with a macaron sandwich – non-synchronized blinking may occur afterwards. Or plain joy instead. Why don't you order a cookie at AHA Cookies & Milkshakes or get one as The Invisible Hotel guest for free?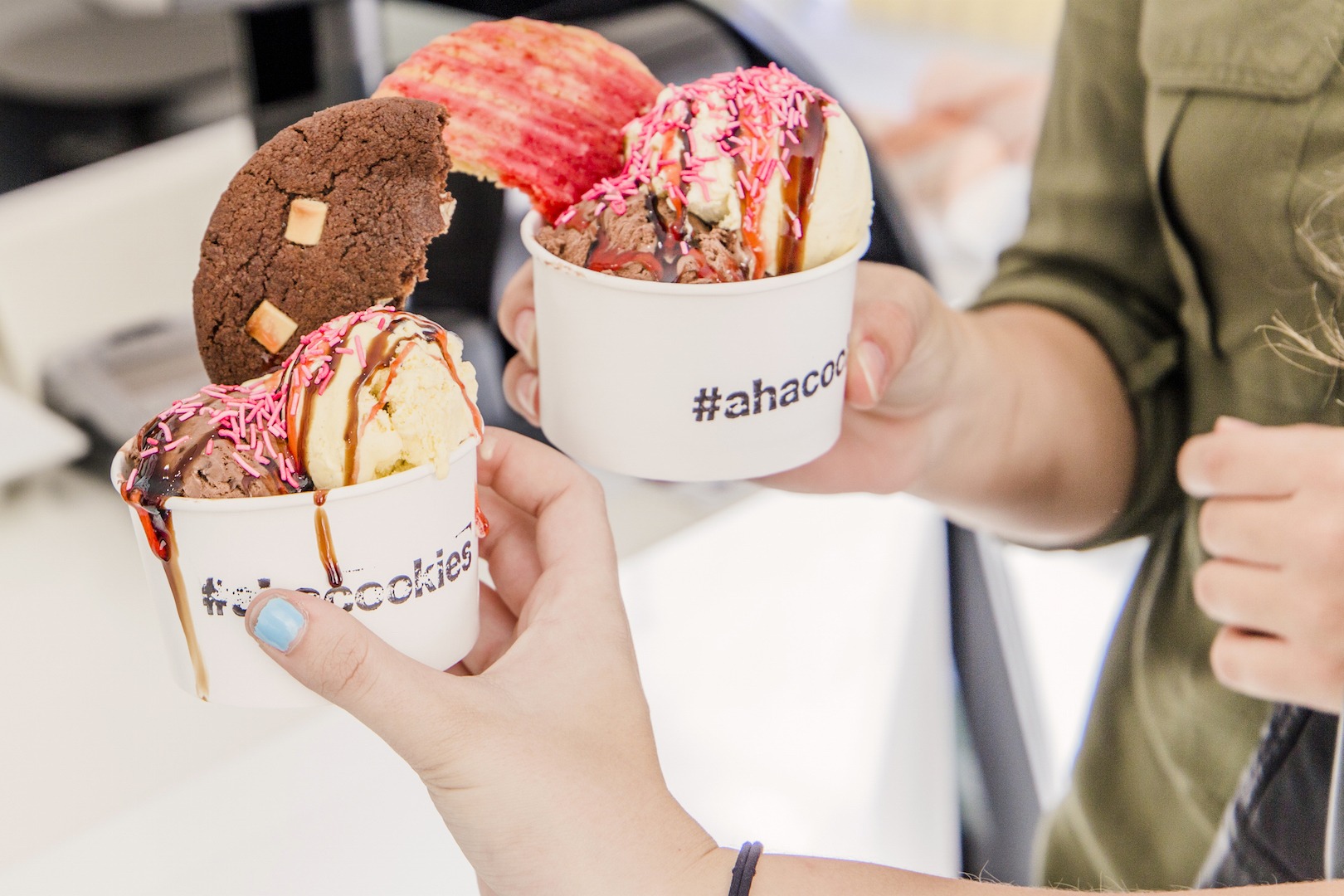 Domáca pekáreň
Do you remember holidays in the countryside? This place's got the ability to travel through time. Including you. Domáca pekáreň (Homemade bakery) remains in a safe distance, approx. 5 minutes from Main Street. You'll get all the original Slovak sweets so dear to everyone growing up in the central European countries. Early mornings meet women in white aprons barely caught with a naked eye working right next to an old-fashioned wooden tank for the dough: tens of walnut and poppy seed strudels are made and sold every single day. The owner told us about the secret recipes from his grandma he's been using from the start of his business. These continuously attract more customers. Our tip: cottage-cheese & peach strudel. This one will make you forget reality.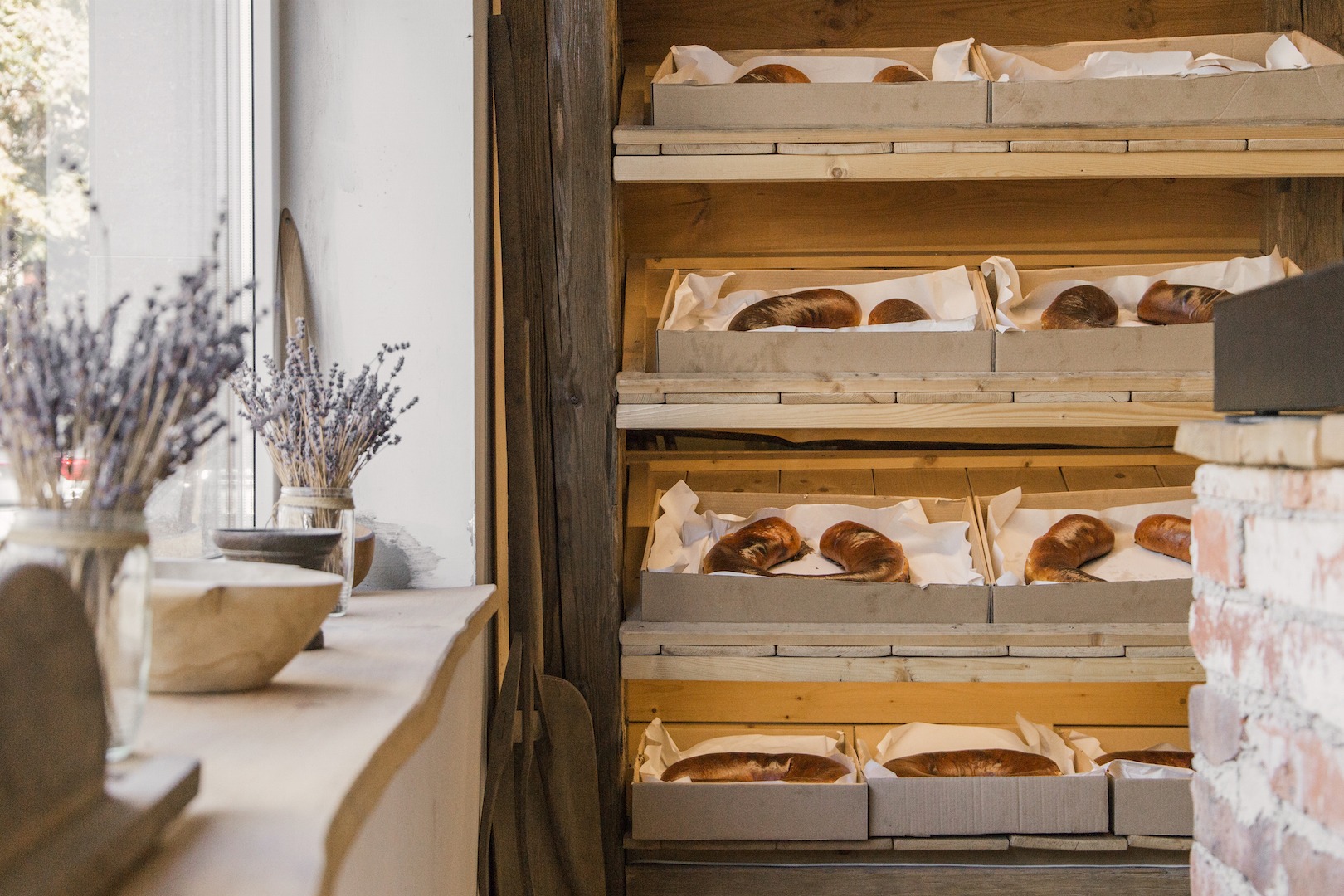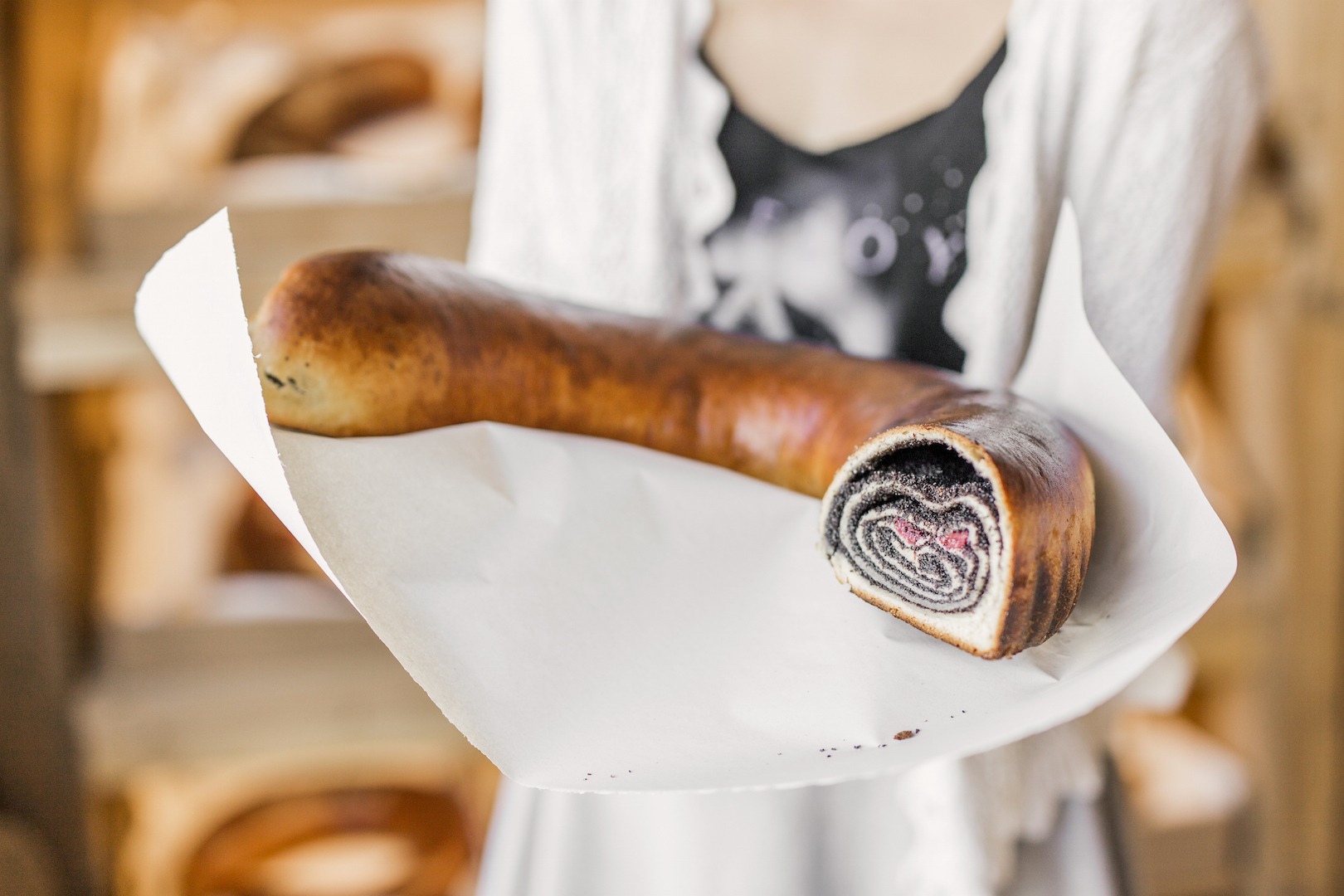 Bonjour Bistro
Great choice for an elegant lunch? Go to Bonjour Bistro at Kováčska Street. Even though it's not an actual candy store, the rumours about their famous pancakes served by talented chefs continue to spread. How to bring a classic dish into perfection? Crusty dough, fresh whipped cream and forest fruit: you couldn't bake in this way back home. Cosy interior and more than well-prepared food make Bistro Bonjour a long-term experience reverberating inside your gastro memory.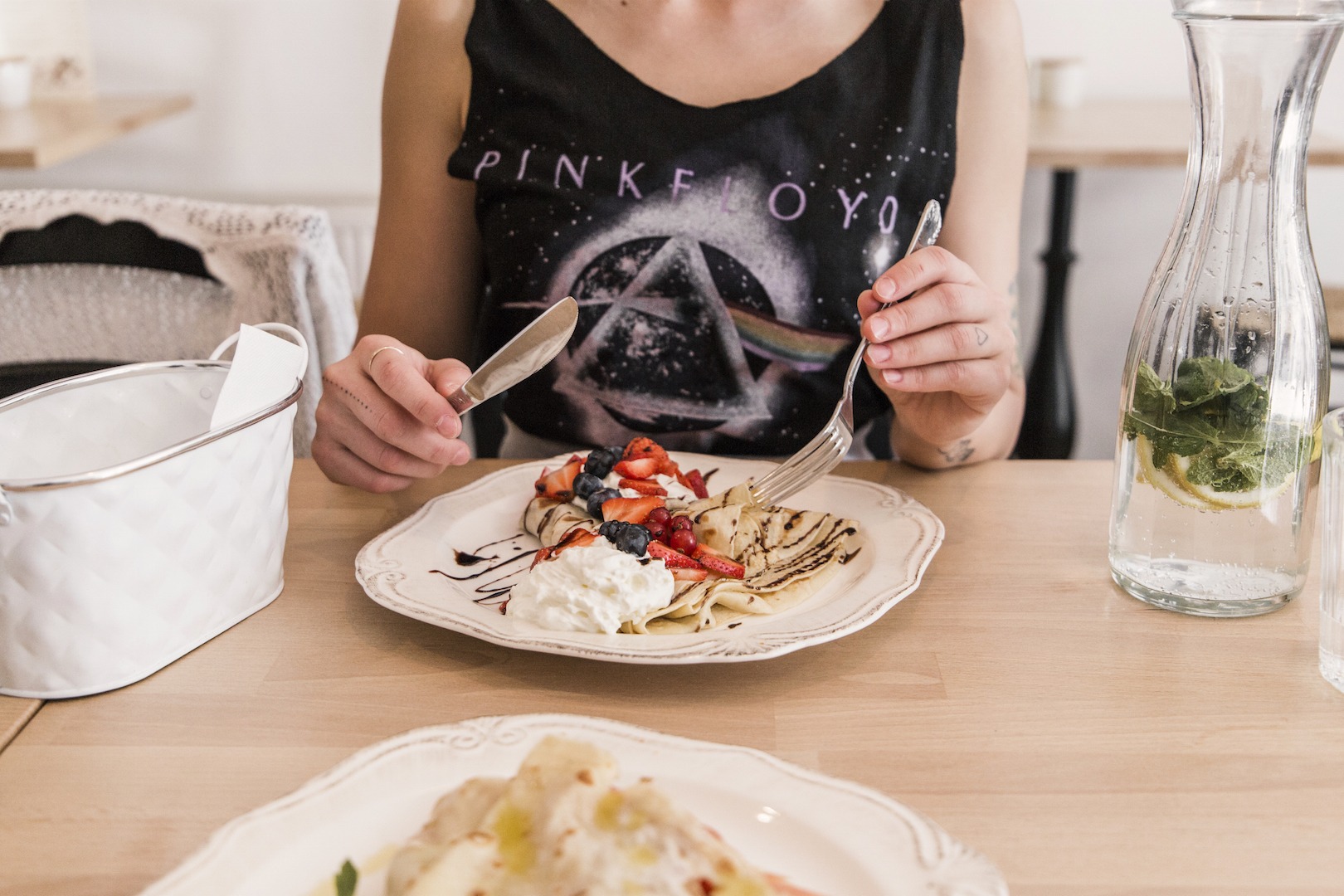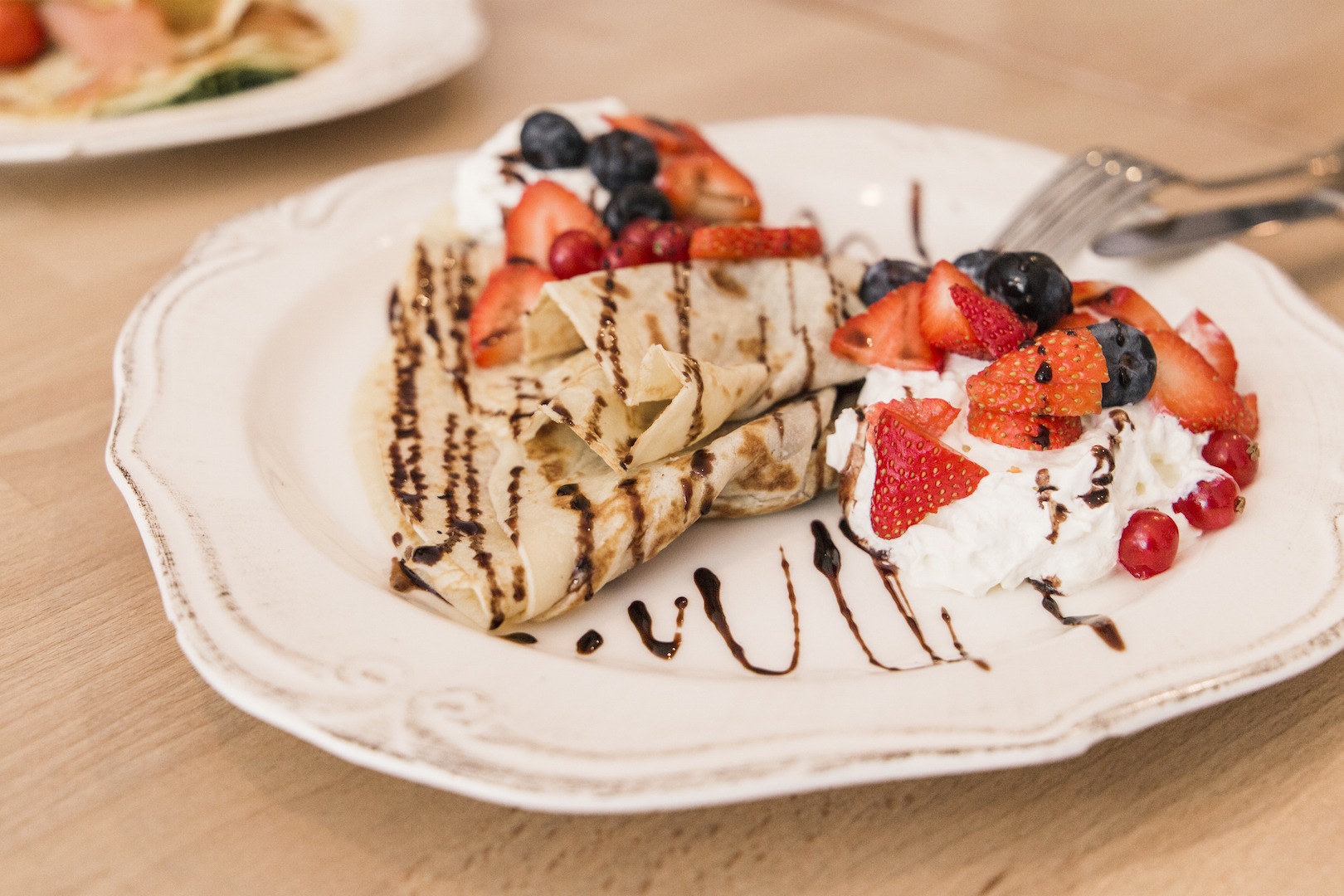 Sweetness overload? One afternoon for a cake in Košice simply isn't enough. Travel to Eastern Slovakia for way more. And accept a free gift baked at AHA! Cookies & Milkshakes as The Invisible Hotel guest.