These young archivists from HistoricKE uncover hidden stories about Košice
Getting to know the city you come from requires endless hours deciphering archaic texts in Latin, Hungarian, even Old German. The HistoricKE research team regularly posts photographs of Košice and its interesting people on their socials. Books published by them, such as the Košické dostaveníčka and Maleficz, are slowly but surely getting sold out in bookstores. This suggests how their content encourages the public to care about the history of their town. Learn more about how HistoricKE came into being and how it works every day in an inspiring interview with its co-founder Danka Kušnírová, PhD student at University of Pavol Jozef Šafárik.
From a diploma thesis to a sold-out book in town
She read history books as a child and excelled the most in history out of all subjects. Danka Kušnírová decided to continue her studies at the University of Pavol Jozef Šafárik in her hometown. When choosing the theme for her bachelor thesis, it was her teacher who suggested the idea of working on topics related to Košice, which she had surprisingly never considered before. It was in this period when she first visited the Košice City Archives and met her future colleague, Peter Anna: "I didn't think about the history of Košice at first, I only found out later how much uncovered information was hidden in archive's boxes. Peter and I shared the enthusiasm for the city's history, and we looked for ways to make old stories of Košice available to the wider public. In 2016, we started a business focused on publishing, research and tour guide activities. We also processed old materials for clients such as Hotel Bankov or Levočský dom. Our work gave way for a publication about the hotel itself and its surroundings and the findings of our research were placed on the walls of the oldest pub in Slovakia. Our passion for the history of old local pubs brought about both, profit and benefit – the same happened later with our most famous book, Košické dostaveníčka (Hospitalities of Košice), which also happened to be my diploma thesis. It ranked as the second best-selling book at Artforum Košice in 2017."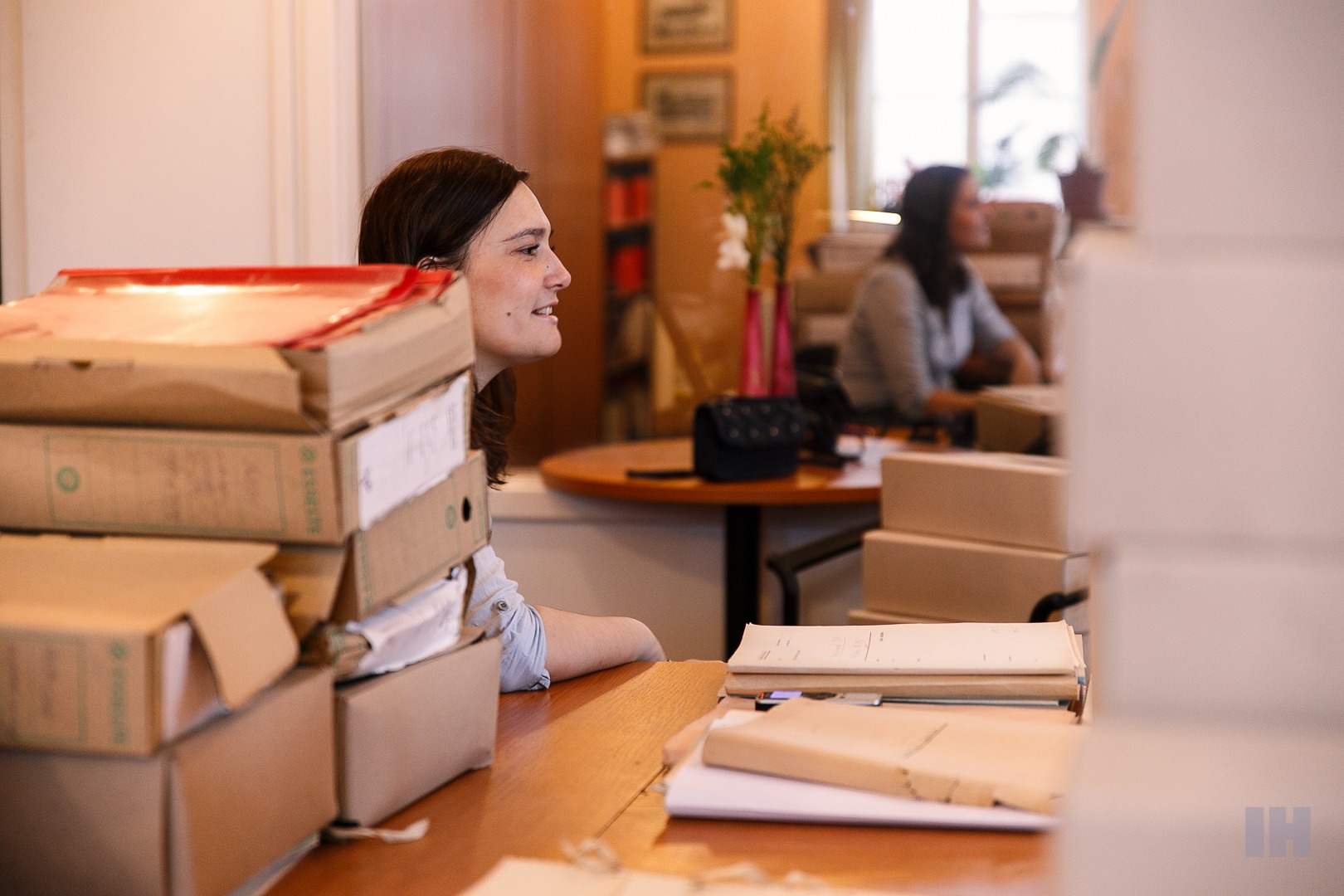 We started from scratch
The HistoricKE team regularly publishes stories about Košice and its past on Facebook and their web. Additionally, the website Košice Online gives them the opportunity to share detailed articles with their readers: "We use HistoricKE social networks as a platform to inform fans about our publishing activities. Secondly, we cooperate with other historians or archivists, and if we appreciate the quality of their text and the possible contribution of a publication, we are willing to support colleagues by publishing their book. This was the case with the last book from 2019: Maleficz – Ako sa súdilo a trestalo v Košiciach v 16. storočí (Maleficz – How we Judged and Punished in Košice during the 16th Century) by Richard Papáč. Last but not least, we wanted to share some of the interesting and beautiful photos we have at the archive with the public. However, we did not expect the history of the city to raise interest in such a vast amount of people – it makes us feel that the work we do has a meaning."

800-years old story
Strong local patriotism is one of the reasons why a history student and an archivist became famous for just a few of their published books. Since 1230, when the first mention of Košice is dated, the almost 800-year-old story of events contributed to the fact that medieval Košice was considered one of the top cities in Central Europe. Hungary kings liked it so much they even gave it a royal coat of arms with its charter making it the first legal entity in the world to have it: If you study the history of the city and observe its development, it is really interesting to look and see how a small settlement turned to an important city with fortifications, strong trade and a pilgrimage tradition. To see its decline during the Reformation, the anti-Habsburg uprisings, cholera, the interwar period and industrialization. I think that people from Košice should be proud of their town. Not many, however, realize that anyone can come and dive into the texts in the archive and ask virtually for any information. Anyone can become a researcher of our local history."

The first mayor of Košice and his villa
Although the history of restaurants and cafes is the most popular topic and they would like to publish a further sequel to Košické dostaveníčka in the future, their work also includes uncovering mysterious stories about local buildings or other sites. When asked about which story during her eight years-long work at the archive left the biggest impression on her, Danka recalls: "It happened when the Center of Dianetics and Scientology, located on Rumanova Street near the City Park, asked us to find out more about the building in which they reside. This villa, which was built in 1927, belonged to the first mayor of Košice, Pavol Novák, and his family for about nine years. His four-year term has brought many new benefits to the city, such as a firehouse or a municipal library. However, during the Vienna Arbitration of 1938, the Novák family had to move out of the villa and Košice, and later his house suffered a very sad fate.
It was thanks to this research about the villa that we were able to contact the son of the first mayor, who was already over eighty at that time. He told us how his parents, the Slovak elite, had to leave quickly, and the house with which they had such a strong relationship was confiscated. The aunt of Novák's son was even married to Pavol Országh Hviezdoslav, one of the most influential writers in Slovak literature. Although the Novák family returned to Košice after the war, they were horrified by the state in which the city they loved was – it was no longer the inter-war Košice as they had known it until then. The son of the first mayor of Košice lived most of his life abroad. At the end of his life, he managed to reveal stories that had not been written before and had it not been for our conversation, we would not have found answers later. These are some examples of the indescribable feelings we experience while doing our job. Sometimes we joke around and compare ourselves to Lara Croft and Indiana Jones from Hollywood movies."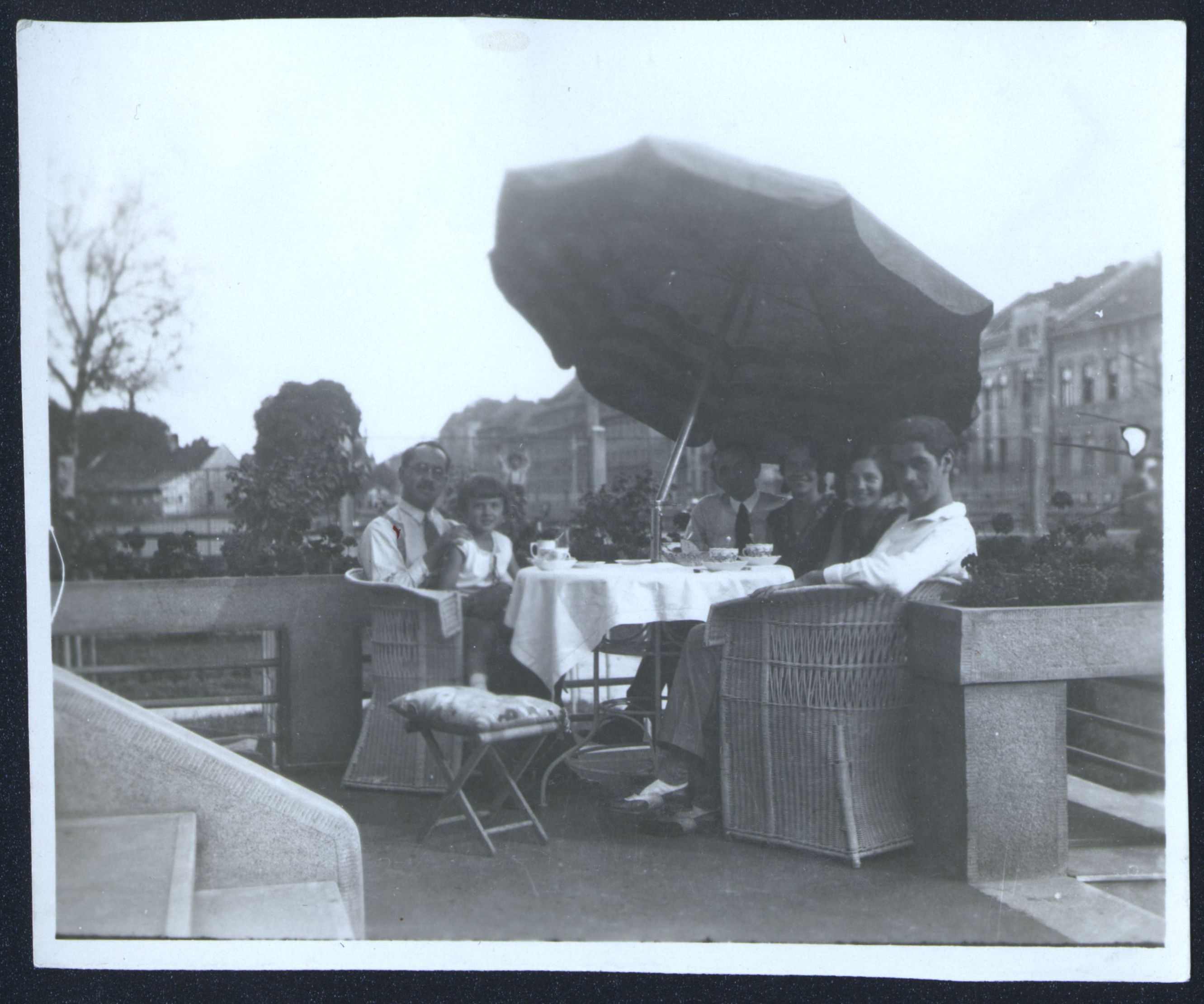 "Uncovering the details of stories which aren't clear is like making a painting. First, we only have the frame which we gradually fill in with new information. It's like a puzzle. What I find most fascinating about our work is how this whole mosaic of a person or building gets constructed, and once it's finished, we can share it with other people. We are very fortunate to do what we love and we managed to create perfect jobs for ourselves. Our dream is to publish a complete monograph about Košice together with a team of other authors – that's where our future steps will lead us."
You can also become a researcher at the Košice City Archives. Stop by in one of the top medieval cities of Central Europe and learn more than just about the city's history. A similar mesmerizing story is written onto the walls of The Invisible Hotel room dedicated to the period of Košice modernism.