How to make the most of the coronavirus time by an aerialist, guide or conductor
It has been almost two months since we find ourselves without the comfort we knew before. Going to restaurants, bars, sports venues, gyms, shopping malls, swimming pools or attending large gatherings is still prohibited. On the other hand, restrictions force us to come up with innovative solutions. Suddenly, we have enough time to complete tasks we postponed forever. During a pandemic, people spend more time in nature, doing outdoor and indoor sports. So what activities do people from Košice dedicate their time to? Read answers by a legendary local guide Milan Kolcun, artist Svetlana Fialová, concertmaster Maroš Potokár, aerialist Ariadna Vendelová and founder of a natural cosmetics line Monika Bullová.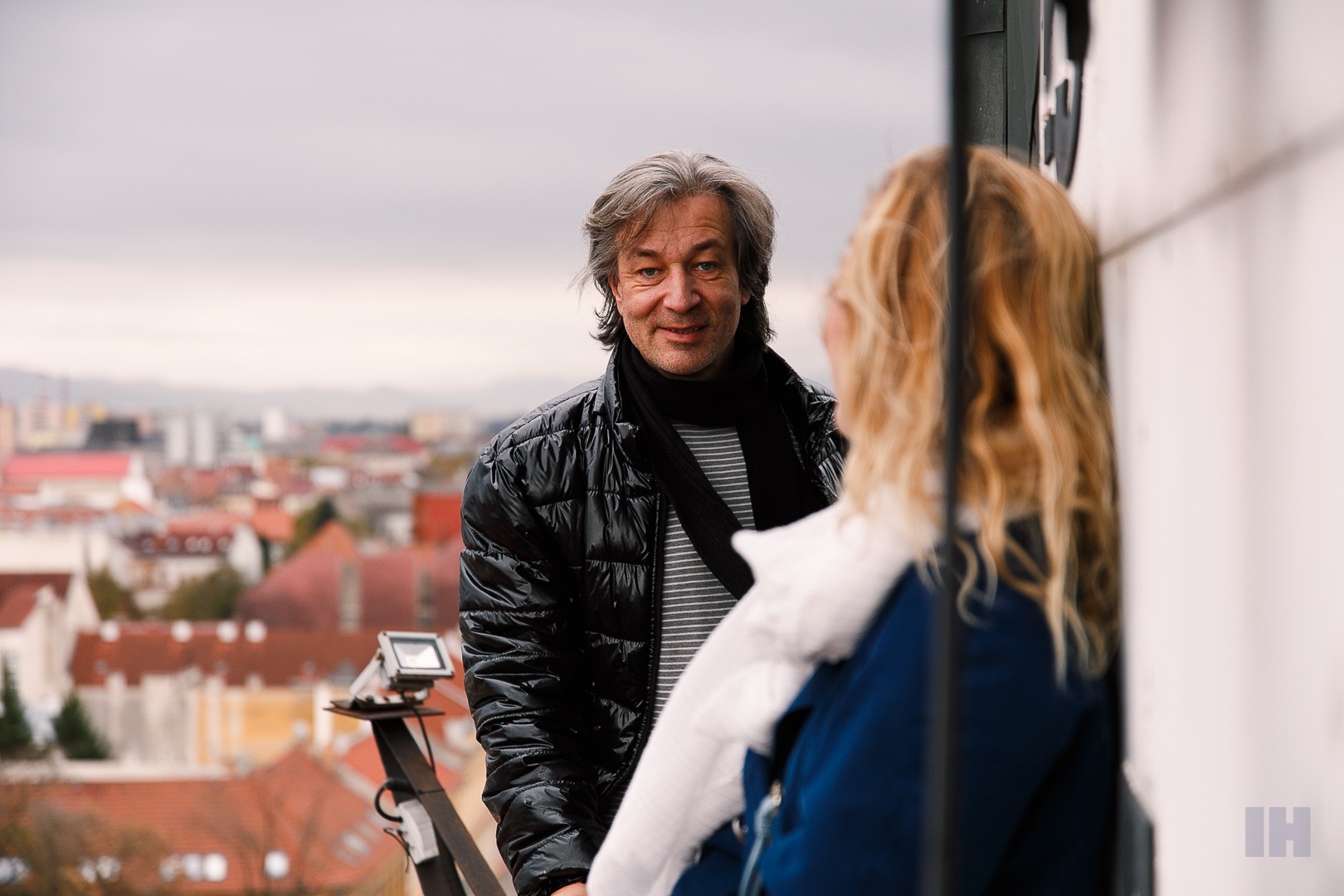 Milan Kolcun / guide, host, writer
I very much enjoy the slowdown in recent months – sometimes it feels like an extended national holiday. I wake up in the morning without a set alarm and I got nothing planned in my diary. I can spontaneously do what I want (within the boundaries of what's allowed). I realize how many things we didn't really need and can live without. Now that there are fewer cars in the streets, the air has improved and that makes my daily cycling and walking easier. In my opinion, we found ourselves in time to think about life and its spiritual dimension – to realize how we lived before and how much we travelled and wasted material things.
As far as my free time is concerned, I finally started writing, which I always postponed. I write a book called Košice for Every Day which will contain 366 tips on what to do in the city. For example, on an artist's birthday, the book leads its reader for a walk to his/her work, while learning a few things about the artist. With this book, you will not miss any festival or annual event. Also, since I can't do guided tours at the moment, I share my older mini-movies on my Facebook page about the city which I shot for TV Košice.
Want to become a legendary tourist guide? Meet Milan Kolcun on the top of Košice Town Hall
Svetlana Fialová / artist
Since I was on maternity leave and in partial isolation even before the coronavirus outbreak, I did not feel the sudden transition from a busy lifestyle to the 'I am at home' regime. These weeks, I mainly take care of my daughter who was born last year, I'm drawing, doing yoga, reading a lot and I even started writing. Moreover, I am very grateful for the fact that the father of my daughter is able to do a home office as well and that we can all be together now.
As for some suggestions, I think that what we all need is a lot of patience, mutual tolerance and humour. We should also remember that this is probably not just a momentary crisis, but as a prelude to the climate crisis and the gradual collapse of the world, as we have known it if our approach to life on Earth does not change.
Drawings from Košice studio: the world of an airbrush artist Svetlana Fialová
Maroš Potokár / concertmaster and conductor at ŠfK
Although many of us have radically stopped working and are currently enjoying some free time, we have also realized that we miss working much more than we ever thought. Personally, this situation caught me during the busiest season of the year – besides the concerts at the Košice State Philharmonic, I also work at a theatre in Ostrava where as a conductor I participate in the preparation of new operas and ballet premieres. Since I spent a great amount of time at home now, I can practice the violin and embark on more demanding opuses, which requires a lot of time and continuity. I am also very fond of getting to know the repertoire, and the range of specific types and genres such as for violin, piano, chamber ensembles, as well as symphonic, opera or choir repertoire.
I have finally found the time to read the books I saved for ages and study foreign languages. I try to behave responsibly in terms of getting out of the house, shopping, wearing a face mask, or meeting family and friends. I minimize my needs down to what's necessary. I believe that we will overcome this situation, the limitations will go away and we will be able to return to the concert halls as soon as possible.
He became a concertmaster of Košice State Philharmonic in the age of 25. About classical music with Maroš Potokár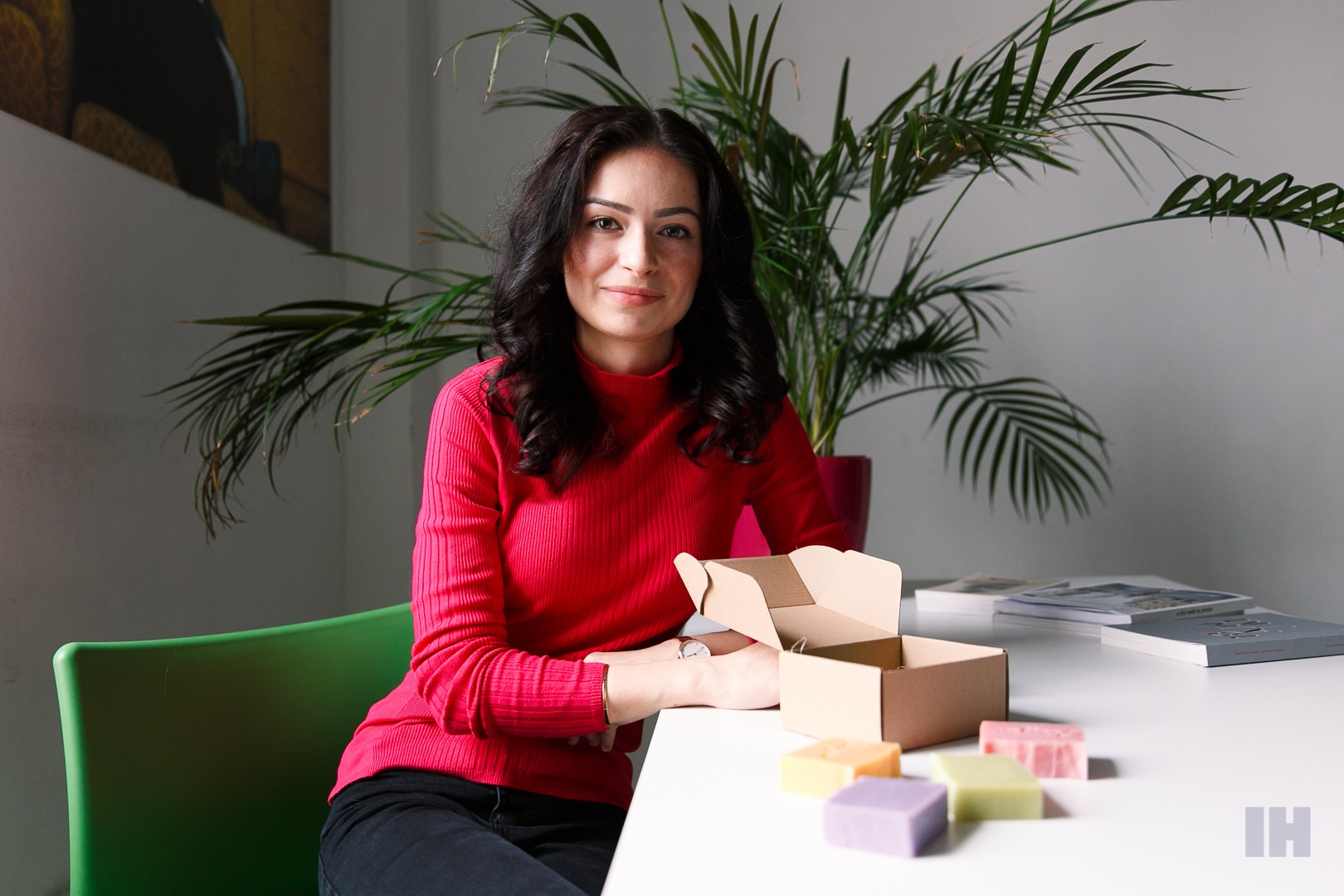 Monika Bullová / founder of a natural cosmetics line
By having more time to ourselves, we can reevaluate our lives in every aspect – I see that as the biggest plus during this period. We realize our priorities in both, our work and daily lives. I do my work for Fressia – telová cukráreň in spite of the current situation using the options that are currently available. Many official errands that I have to take care of have been suspended, so this situation teaches me not to bother with what I cannot change.
In my opinion, the best remedy for the coronavirus period is gratitude for what we have, even though the current conditions seem very restrictive. It is also a chance of being fully aware and thankful to people who work in healthcare. I also like the idea of making resolutions for ourselves – we can try to change some of our habits at home, especially the bad ones. Make the most of the quarantine and come out of it wiser and stronger.
These are 6 exceptional women who run artistic & imaginative workshops in Košice
Ariadna Vendelová / aerial acrobat
Lock-down due to the coronavirus has produced a forced but also unique opportunity to slow down the pace of life. I consider it as a space for new perspectives, pause and peace for introspection and recapitulation of who we were before. It is a chance to build new visions for a future that is different from the world we have known so far.
In the past few weeks, I have been trying to relax and look inside which I consider an important aspect of working on myself. Although most of my work is done together with other people, there are activities and tasks that I can do from home at this time. This includes various computer and online activities, sorting documents, updating websites, portfolios, as well as training preparation at home.
Everyone should concentrate on maintaining mental and physical well-being so that this crisis does not leave too much emotional and psychological consequences on us. It can be overcome with healthy rhythm of life, opportunities for more rest and walks in spring nature or strengthening relationships with our closest friends and family members. Only in times of crisis one does realize what his/her true values are. And while these realizations can appear painful and can disrupt the old structures of our functioning, I believe that something new and beautiful is hidden in the moment of transformation.
Sign up for an air dance centre La Lyra Academy, Košice with an aerialist Ariadna Vendelová
Interested in other tips? Learn the answers by people from Košice here. Stay tuned for some new articles!