Understanding the city's invisible identity
Petra Marko is an architect and urban planner with 15 years of experience working in London. Her work at the intersection of public space, urban design, research and facilitation helps to bridge the social, economic and physical aspects of city design. She is the co-founder of Marko&Placemakers, a studio based in London and Bratislava, which is involved in urban regeneration projects in the UK, Slovakia and the Czech Republic. In addition, she leads a team at the visual studio Milk, which focuses on fostering the identity of cities and living communities. She was part of the Young Professionals Panel of the UK's National Infrastructure Commission, which advises the government on long-term urban infrastructure development, and she has led research think tanks at the London School of Architecture on the themes of inclusion and sustainable mobility in cities. She is actively involved in the topic of urban cycling, writes for professional publications and speaks at international forums on urban planning. She grew up in Bratislava, studied architecture in Vienna and Stockholm, and creative entrepreneurship in London.
What is the relationship between public spaces and community identity? How can working with public spaces help to reinforce this identity?

The presence of people in a public space, especially children or seniors, is an indicator of an inclusive place where people feel comfortable and safe. Public spaces that have a degree of adaptability, that do not strictly prescribe what functions and activities should take place there, but have the right mix of ingredients – the shade of trees, benches, a water feature or something playful – have the potential to foster the formation of social relationships and communities. As an example I can mention the simple principle of Sadni si! project in Bratislava (and now also in Košice), which involves free-standing chairs and tables and which was inspired by the furniture in Bryant Park in New York. The fact that the chairs and tables can be freely moved around allows people to adapt their layout to different occasions – a conversation with friends, or a larger birthday party. The free-standing furniture also builds trust between residents and the city; it is usually the neighbourhood establishments that take care of the tables and chairs and store them indoors for the night. Cases of vandalism or theft are very rare.
How would you define placemaking and your approach to it?
Placemaking is the creation of a city and a place. It is the process of creating a relationship between people and a place, whether through minimal acupuncture-like urban interventions or the complete transformation of a public space so that people feel comfortable and safe there. At the same time we strive to create a sense of psychological ownership – that this place serves them and therefore they will treat it responsibly. In the process of placemaking, it is important to understand that every place has its own story. In 2009 I was in Havana for an urban design workshop where we were focusing on the harbour. We were on the 8km-long Malecón promenade, which has a four-lane road next to it; there's nothing but concrete, yet it's the most popular public space in all of Cuba. Malecón is a symbol of freedom, Cubans look out from it to the horizon of the sea, beyond which is a world most of them have not experienced but they dream about it. What I mean to say is that part of placemaking is understanding the genius loci, the invisible meaning of a place and its identity. A city is never created on a green meadow; successful projects build on context and history, or transform it in a positive way. Sometimes all it takes is a few small changes.
Are you using technology and data in your work to better understand and serve the needs of communities?
Along with spatial and urban analysis, we use a socio-economic mapping methodology where we combine quantitative data collection, such as footfall and customer trends, with qualitative interviews with residents, establishments and institutions in the area. Such research provides us not only with an urban understanding of a place but also of its story, which is often invisible at first sight. On its basis we can design long-term sustainable solutions and identify key players who can actively help in the development of the place, among which are cultural institutions, civic associations, local businesses and residents. Our studio was part of the London Mayor's Special Assistance Team for High Streets, which addressed the issue of street vitality and the revitalisation of town centres. We often invite members of the client team to participate in field research, where they are confronted with real problems of people, but also positively inspired by the possibilities and potential of a place that they may not have previously appreciated. In the process of active consultation with residents, local people can be identified and involved in shaping the programme, which was the case in our Northala Fields Park project in London. People have become part of the project's story through their involvement. For example, some seniors volunteered to help the local charity that manages the ponds, which we incorporated into the design on the basis of the feedback from workshops and consultations with residents. Others simply actively use the park in their free time and are proud of it, as not everyone can contribute their time alongside work and other commitments. But an engaged process with the local community clearly helps people to form a relationship with the place while it is still being transformed; it helps to make the place successful and sustainable in the long term.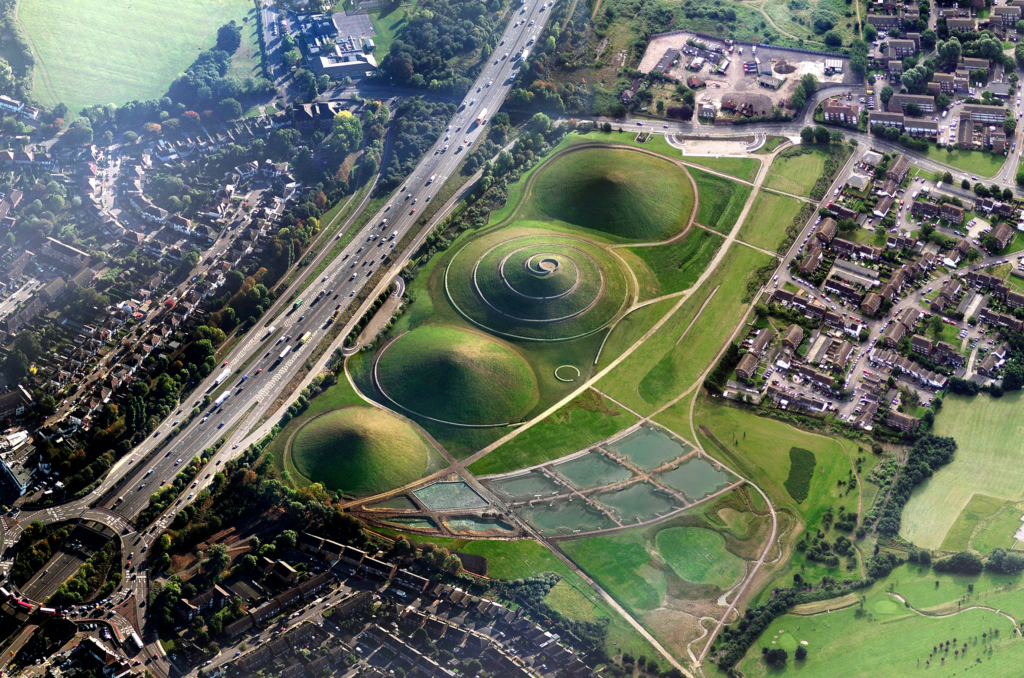 Do you use storytelling in your placemaking projects?
Storytelling is an important tool for communicating ideas about the future. The stories we tell about a place should be based on authentic content. I work with this theme along with visual communication as the head of the Places team at the Milk Studio. We help cities and developers create the content and story of a place while it's still being transformed, and through strategies of temporary interventions and temporary activation. Rather than trying to describe how the space will be in the future, which can take many years to materialise for large urban regeneration projects, we look for opportunities to activate place before or during construction. In doing so, we help to build a destination while creating a network of potential partners who can occupy retail or catering space or lead a community programme in a future development.
What role do art and culture play in improving the overall design of public space?
Art and culture have always been an integral part of cities – by culture I also mean things like markets or social events in public spaces, not just high culture and art in galleries and theatres. The Canadian sociologist and economist Richard Florida has identified the creative community as a group of people who can influence the development of a neighbourhood, or even an entire city. This was confirmed by the transformation of Košice during the ECoC project. It has brought about the renovation of several important cultural and social spaces and institutions, as well as the revitalisation of public spaces and the growth of a community of innovative start-ups. One can also talk about the culture of public space – whether it is cared for, whether it is welcoming, barrier-free, a safe and inclusive environment to live in. The state of a public space reflects the values and functioning of a given society. Art can often reveal the potential of a place or highlight the value of something we take for granted. The intersection of art and public space is a big topic that I could probably write a whole book about!
How does the experience of living and working in London shape your work in Slovakia? Can you think of any cultural differences you have noticed between London and Bratislava in terms of the use and design of public space?
London is a metropolitan city on the pulse of the latest trends. Here, one is exposed not only to the multiplicity and diversity of people, but also to the multiplicity and diversity of ideas. It is a very competitive environment that also pushes people to be aware of their own path and direction if they want to succeed and progress. It sets up a mirror in which they have to find themselves – and their feet. At the same time, in the professional sphere, people have a well-tuned ability to work together because the complex problems that London has as a city require complex solutions and multi-disciplinary teams. And for a given team to be competent in relation to others, it needs to attract the best specialists and coordinate their input to produce both innovative and implementable solutions. I think it is the long-term experience in cross-disciplinary collaboration that we bring from London and apply in Slovakia. At the same time, the ability to look for compromise, not to see things in black and white, is probably another skill that we bring from the British environment. In Slovakia, we sometimes see the world too black and white and separate ourselves into isolated groups while hindering constructive dialogue and problem solving.
What new trends or innovations in placemaking are you excited about?
First of all, I am glad that the concept of placemaking is nowadays considered in Slovakia, at least among the professional public, urban institutions and investors, as an important part of the urban transformation of the city. A decade ago this was not the case, but today it is obvious that the creation of public space requires not only great design, but also thoughtful planning, good communication and community engagement. Innovations in data collection and evaluation will certainly be increasingly used to help cities in the processes of identifying problems, decision-making and measuring the success of projects. The plan to digitise urban planning processes in Slovakia may currently sound a bit like science fiction, but it also has huge potential to make municipalities more efficient in the future. Although temporary interventions in public space, such as the activation of public space, use of abandoned buildings, or testing of street transformations in favour of cycling and pedestrians, have been an established part of the city's or private owners' toolkit in the world's metropolises for several decades, in Slovakia these interventions are still rather isolated and do not always produce systemic solutions. However, I think that in the environment of Slovak cities there is a great potential to use temporary interventions in a systemic way – i.e. under the guidance of urban programmes and initiatives, in order to stimulate permanent change and revitalisation of public spaces.
Invisible Mag is supported using public funding by Slovak Arts Council. The Slovak Arts Council is the main partner of the project.