Visual art of October in the streets of Košice
This October event guide will steal your breath away. Even though there's a lot more of what to offer in Košice, we've decided to capture the events aiming to enhance the visual perception of yours. You remember what you've seen the most, right? An absolute smash of cinematic selection, nightlife art meetings, new media art expos, communication design and trends of central and Eastern Europe. All of that is going to take place in Košice, and that very soon. You're much more than invited. Some of these occasions only happen once a year. And some are only a matter of unique lifetime opportunity. Don't miss it.
Creative Playgrounds 2018
When: 10/5-6/2018
Where: Technicom, Faculty of Arts, Technical University

Creative Playgrounds 2018 is devoted to various diverse forms of contemporary media art. The event has been arranged due to the 20th anniversary of the Faculty of Arts establishment. It aspires to present artwork from the local and international environment and, thus, make space for future collaboration options with the invited artists. The exhibition is not, however, the only what Creative Playgrounds 2018 will offer – you may contribute with your opinion and critique during several different roundtable discussions on new media approaches. Stop by to explore media art right at its youngest core – at the Technical University of Košice.
Nuit Blanche
When: 10/6/2018
Where: streets museums, galleries and squares of Košice
The most popular night festival. The streets of Košice will once again get all swarmed with artsy installations of all kinds, all of that taking place on the first Saturday of October. People, friends, families, couples, contemporary art. Nuit Blanche (or Biela noc) is a once-a-year opportunity when you're able to experience a transformation of the city and its ultimate metamorphosis into a past-sunset gallery full of unknown tendencies and technologies. Music, theatre, dance performances, or literature are just some of the options waiting for upcoming visitors. Discover the art side of Košice streets when hidden alleys exploit dream-like fantasies. Go through the complete programme so as to organize your night to the slightest detail.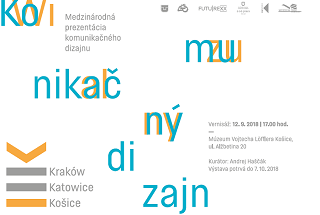 International Communication Design Exposition
When: > 10/7/2018
Where: Vojtech Löffler Museum

Faculty of Arts in Košice, The Academy of Fine Arts, Krakow and The Academy of Fine Arts in Katowice are obviously connected through their academic specialization. The 200th anniversary of the Krakow's Academy and the 20th jubilee celebrating the establishment of the aforementioned Košice's Faculty of Arts will bring more than just interesting numbers. These universities have prepared an exceptional exhibition on an international level, primarily focusing on communication design. Come along to scoop some of the young emerging artists' inspiration, all that right on their academic premises. You definitely won't regret it.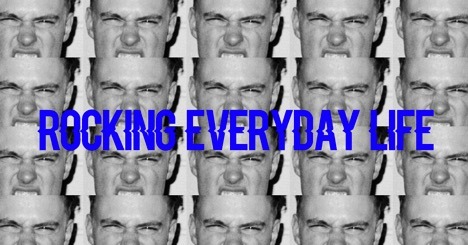 Jeffrey's Amsterdam Underground Cinema in Košice
When: 10/11-13/2018
Where: Kino Úsmev, Klub, Červený breh
Once in a location and perhaps once in the lifetime event, an Amsterdam underground cinema legend, Jeffrey comes to Košice for the very first time. A visual and performance artist, film-maker, writer and a cultural activist prepared for you three unworldly evenings of movies, intense, philosophical and witty film intros, talks, performance, friends and all that in three different venues. Thursday is hosted by our partner Kino Úsmev accompanied by the post-industrial sounds by the Dead Janitor. A film/sound/spoken word performance devoted to '68 protesters against the American war, druggies who are experimenting with altering their perception of time and space. Friday's event is hosted by KLUB. Saturday's evening will highlight the idea of three events and Jeffrey's aim – to create a circuit of underground cinemas, re-imagining movie halls anywhere, in old schools, churches, nuclear war bunkers, concert halls, and office spaces. Červený breh is the place Jeffrey has to screen Giuseppe Makes a Movie in. You are all wholeheartedly invited.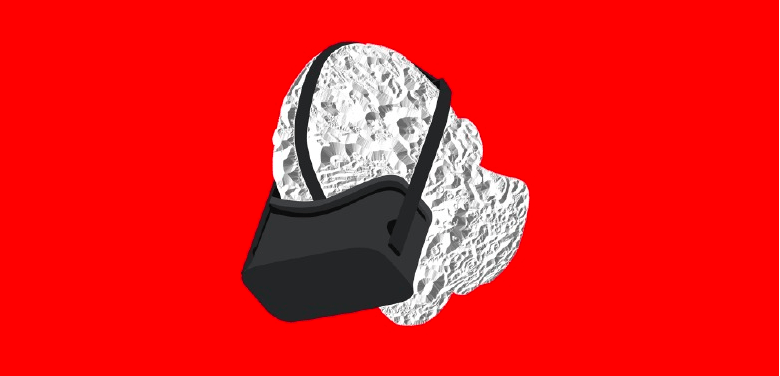 Moonride 09
When: 10/10-14/2018
Where: Tabačka Kulturfabrik

Four-day long festival on new art, media art & technologies. Tabačka Kulturfabrik has prepared for you a vast programme encompassing concerts such as Son Lux from the US, dance workshops led by Katarína Rampáčková, Atelier of new art FUTU student exposition, Argentinian artist Mariano Sardón presentation, DJ sets & shows, movies, discussions, dance performances, and way more. Don't you plan anything on October 10th – 14th. All has already been arranged for you.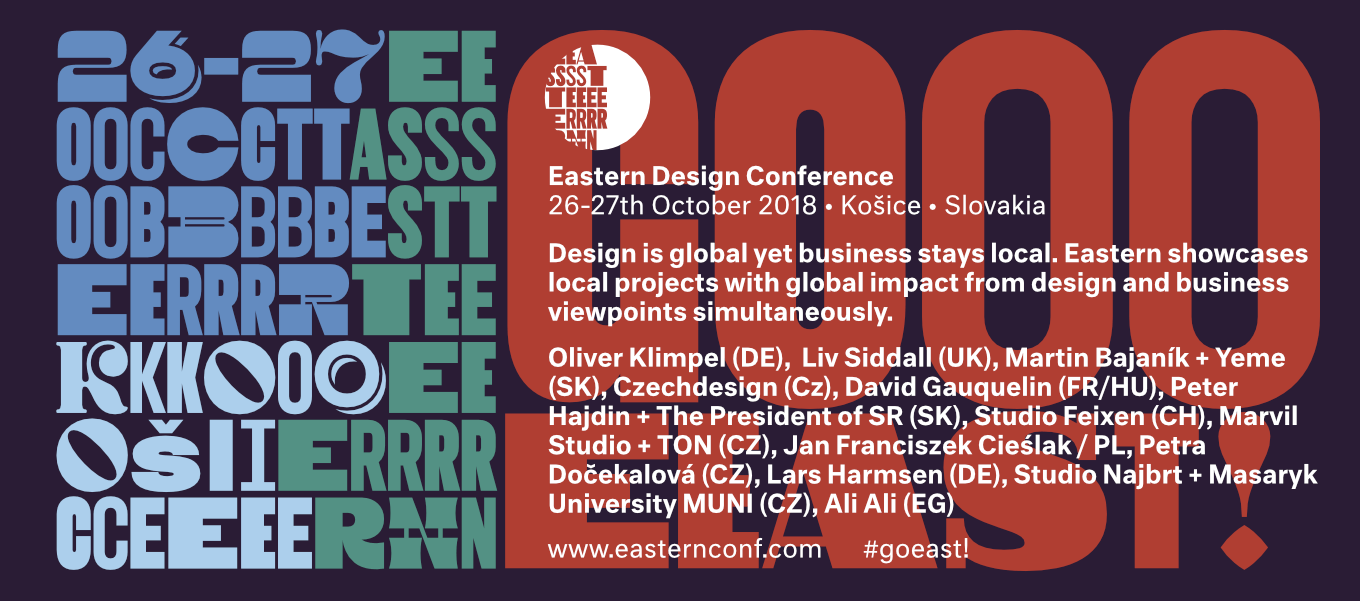 Eastern Design Conference
When: 10/26-27/2018
Where: Tabačka Kulturfabrik
Two-day conference on Eastern design topic when six speakers from all over the place will come to tell you everything they know about such less scrutinized issue. Spend your evenings contributing to discussions with Oliver Klimpeli. Learn about traits and tendencies marking typical Eastern design phenomenon and its recurring manifestations in the countries of central and Eastern Europe. The days of October 26th and 27th will definitely ponder over some serious questions on the post-communist environment. Book your ticket while there are still some. It's only a matter of time until they get sold out.
---
Not from around, huh? Visit the amazing city of Košice, now's the opportunity to do so. Stay at The Invisible Hotel to experience the artsy side not just out, in the streets. Take some media art accommodation forms. Can your Eastern Slovak stop-by get any cooler?
Pictures provided by Dávid Hanko, Eastern Design Conference, Tabačka Kulturfabrik, Diana Dobrescu – Vrstvy, Vojtech Löffler Museum.