They see a shift in people's thinking and admire our relationship with traditions. Foreigners in Košice – Part 2
Armenia and Brazil, two countries from opposite ends of the world. Each unique in its culture, a small piece of which was brought to Košice by two people who came here for a better life. At the same time, they accepted our (East) Slovak culture, and it became a source of inspiration for them. Read their story!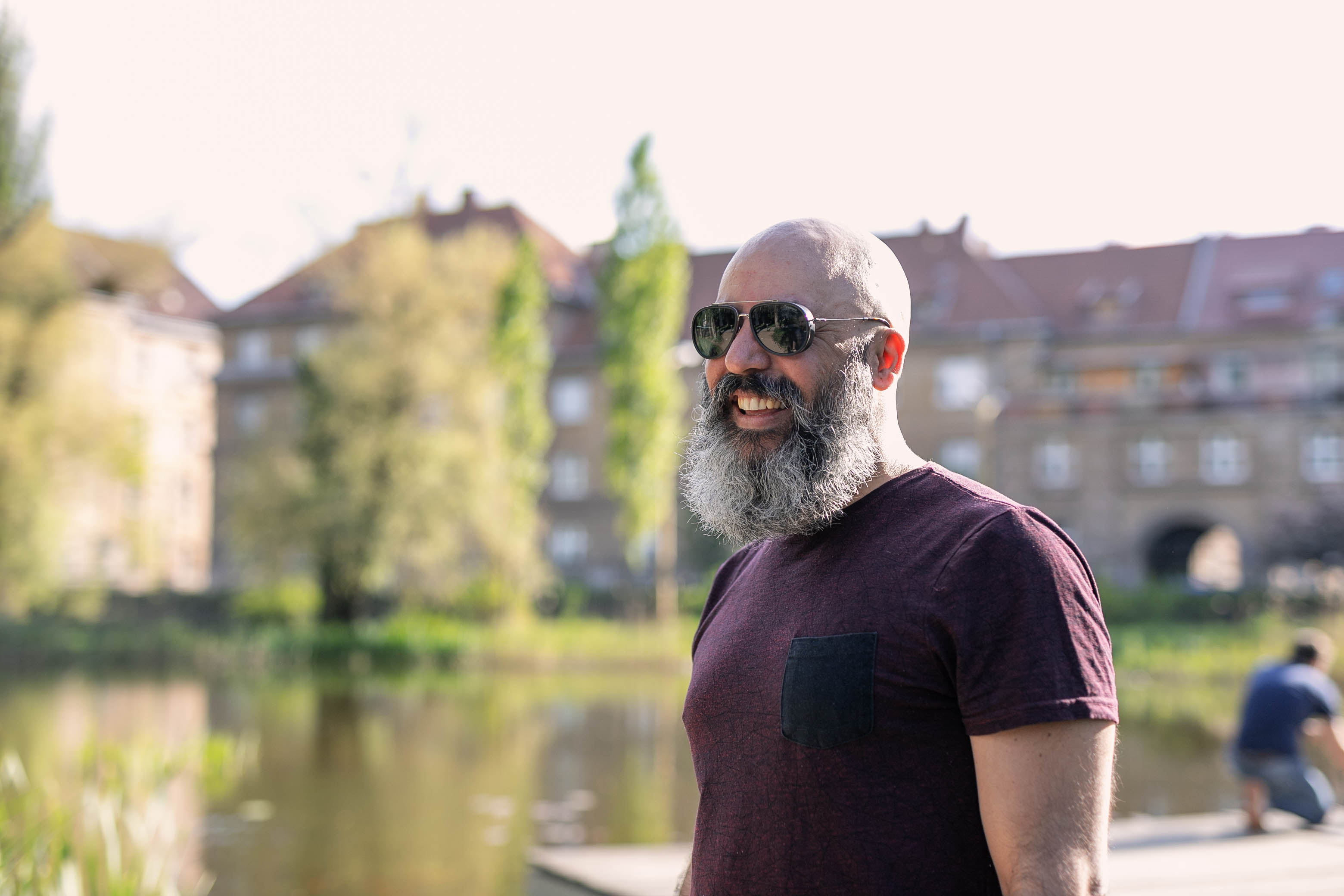 I came to Košice by chance, says Cristiano from São Paolo
I meet with a smiling Brazilian who has lived here for 5 years in the city center. We walk through the streets for a bit, and then we sit down in front of one restaurant. We discuss his life in Košice. I wonder what was his impression of our city when he came here for the first time. From São Paolo, a megalopolis with 12 million inhabitants.
"I knew very little about Slovakia. I have never thought of your country as a place where I will settle down. The only thing I remember is that they showed the dissolution of Czechoslovakia on television. However, it was a very distant reality for me," Cristiano describes his first notion of Slovakia.
"I came to Košice by complete chance. In São Paolo, my colleague asked me for a favor. He suggested that I go on a business trip to Slovakia instead of him. Of course, I accepted. It was only supposed to be for a week, I stayed for 20 days, and then I was offered a job in the IT sector. I remember the day I came. It was autumn, and it was very foggy, and I saw almost nothing of the city. Only a small airport and I was not very impressed by it. And the taxi driver didn't even speak English. However, taxi drivers have significantly improved in the last 5 years. Upon arrival, I expected classic stereotypes – that people in this part of Europe would be restrained, reserved, and cold. The opposite was true. They were very open, curious, and friendly. Everyone at work invited me for coffee and after work for a beer or a wine. Everyone wanted to show me your homemade specialties like 'tlačenka' or 'huspenina.' I had to taste all the drinks you can imagine," he adds with a smile.
Smaller Budapest
Each of us looks at the city from a different perspective. Everyone perceives the atmosphere and local life differently. I think a curious foreigner will notice completely different things than we do. These are details that we, locals, can miss. I was therefore interested in how Cristiano perceives Košice from a cultural or social point of view, what he has to say about life in our city.
"Sometimes I feel like something big is about to happen in the city, but it's always postponed until the next day. I often notice how the potential of the city is slowly but surely growing. More young people express their views, and artists formulate their vision of the world and challenges we face more clearly, and present them to the public. I'm not only referring to large events but the individual expression of the people. Even in dressing, it is such a small expression of freedom, but it represents something bigger. At the same time, it is as if people do not want to stand out too much, as if they are afraid to let their ideas die too quickly. Such an example for me is Kino Úsmev. I was very excited when it opened. Then their activities slowed down a bit, and I don't know if it's caused by the Covid pandemic, but it seems like it's stagnating." Still, Cristiano sees a lot of changes that are taking place in the city. He thinks that Košice has more to offer and can become Prague, Budapest, or Krakow, only in a smaller version.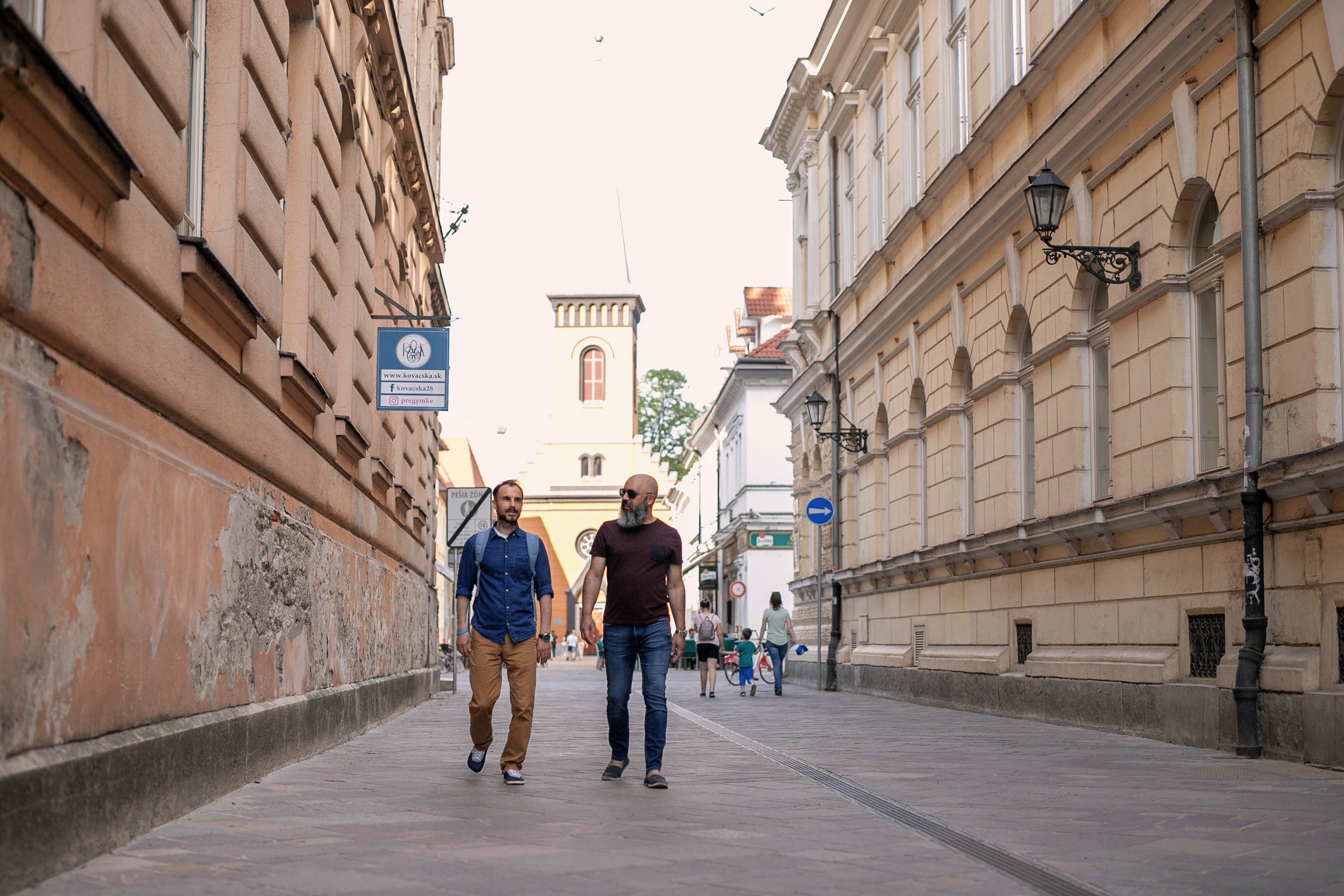 More options for visitors
It's apparent Cristiano loves our city. "There's something about Košice that is difficult to describe. It's an atmosphere, a local vibe. The life is good here." According to him, the Christmas period is magical. Spring, on the other hand, is an example of how a city can change. Each season is specific here, thanks to which one feels as if one is constantly in another city. And where seasons change, so do people and their behavior. "It's something new for me. We don't have such clear transitions between seasons in Brazil. Rather, the season of heat and rain alternates in our country. Here it is such a natural cycle of nature. I like it." According to him, the historic center has a beautiful atmosphere, but not everyone knows it well. As if its value was not completely discovered, or it was not properly communicated to the public. The city center is not just the St. Elizabeth's Cathedral. Other city monuments are being forgotten. According to him, the city's potential should be further explored, and its possibilities could be re-evaluated. "I can see the city developing, but I would like to see more. Many people only visit for one day. They would not leave if the city could offer them more options. Not just walk through Main Street. For example, the White Night event could take place more frequently on a smaller scale."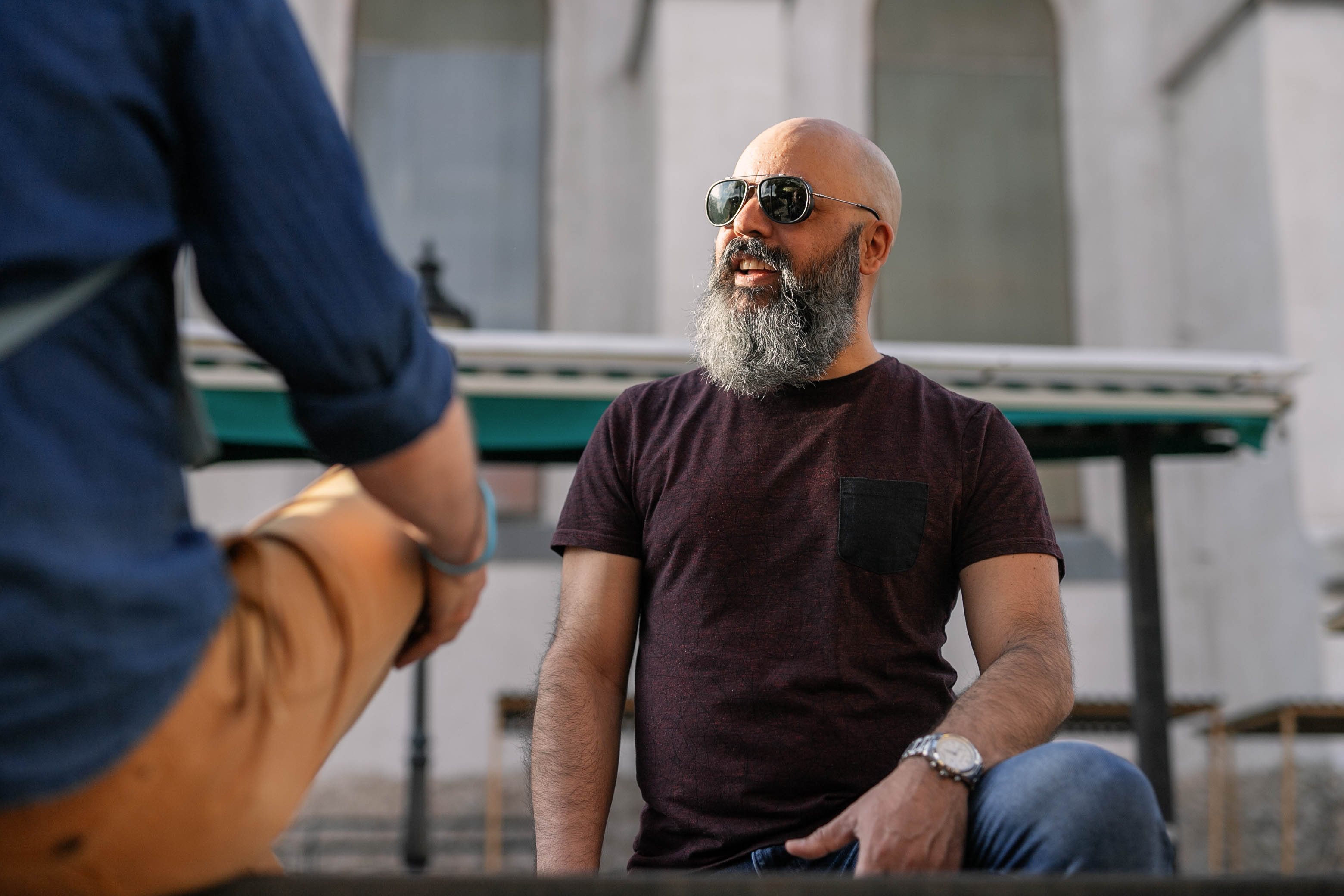 Traditions that are lacking in Brazil
"Of all the Košice events, I enjoy White Night the best. But if I had to mention just one event that I still think about, it would be this – I went for ice cream at Dolná brána and saw a gathering. It turned out to be a street folk performance. Old and young people were cheerfully dancing, and they were dressed in colorful costumes. Some even had hats on. A young couple from the street spontaneously joined them. There was such positive energy. If there's one thing I don't like about Brazil, it's that we don't respect traditions. Our roots. Seeing something like that filled me with joy. The effort to connect the young generation with the elderly, who value traditions and keep them alive. I think that's why they live on. To this day, I have this scene in front of my eyes. Unfortunately, I only experienced it once in 5 years."
Although Cristiano mainly likes contemporary art, he says that progress must not take over traditional art forms. "There must be some balance. It may be 'bread and butter' for you, but it is special for us foreigners. I can't see Slovak folklore anywhere else, only here. In addition, it is a huge source of inspiration, e.g., in art, fashion, clothing, and design. I can see some overlaps in a small form, especially in clothing, but in graphic design, I think it can be used better."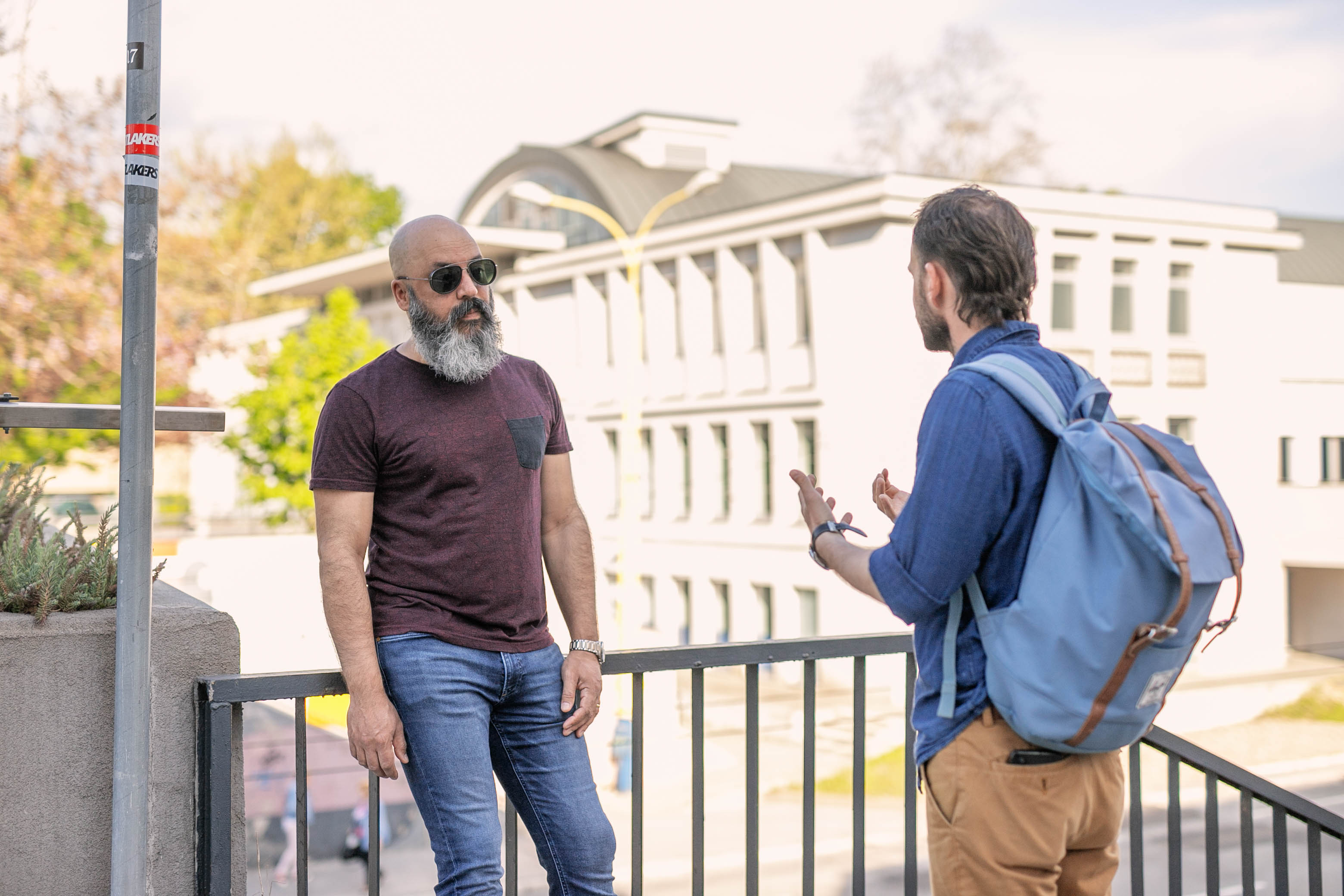 Prejudices against foreigners
When meeting foreigners, I am always interested in how was their experience with us Slovaks. Are we a truly open and hospitable nation, as we like to say about ourselves? Or is it just our mantra that we use to feel better in front of others?
"I meet a lot of good and friendly people here, but I will be honest, I also came across those who were hostile to me. Probably because they can't understand who I really am. They look at me with their gaze, and I feel like they think I'm from a completely different country. Probably because I have darker skin and a beard, personally, it doesn't bother me, but I would be sorry if it happened to my wife or daughter. Fortunately, they are women and they look different (laughs)." In an unpleasant situation, Cristiano tries to be himself, even if he gets strange questions. "I talk with people even though I know I won't change their minds. In fact, such situations rarely happen, which does not change my positive view of Košice, your culture, and Slovakia at all."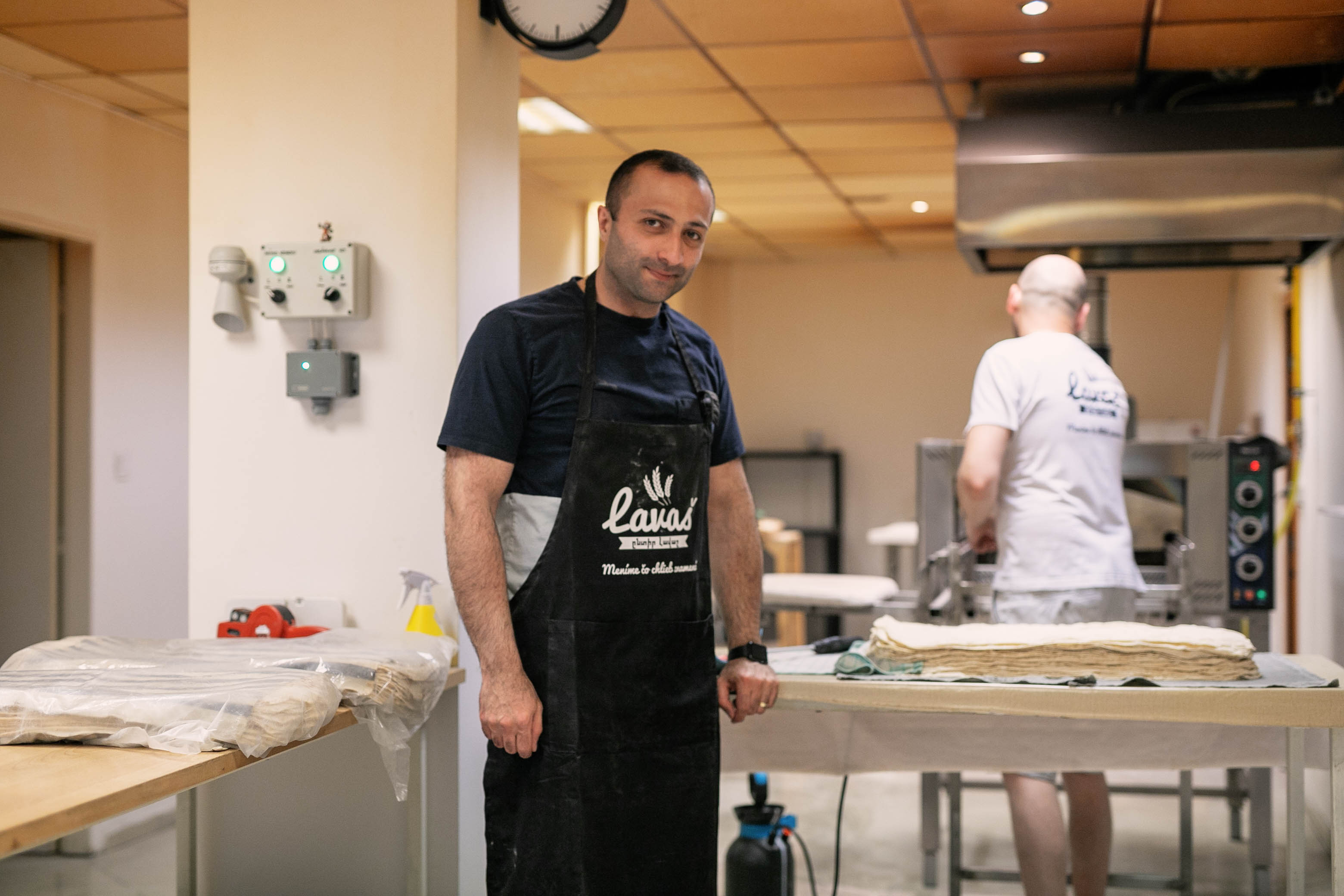 An Armenian who bakes a tasty lavash in Košice
We arrive at the bakery owned by Armenian Levon, who bakes delicious lavash bread in Košice. We meet a nice person who welcomes us with a smile. It is pleasantly warm here, and the beautiful aroma of freshly baked lavash, which is being prepared by one of the bakers, is in the air. I wonder how many they prepare a day. "About 1,000," he answers, turning the lavash to the other side. Levon explains to me that this is a simple recipe. "Lavaš is prepared from unleavened dough. It's just water, flour, and sea salt. It's a staple of Armenian cuisine." I learn that lavash is popular throughout the Caucasus, the Mediterranean, Europe, and the United States. In Armenia, this bread is traditionally baked in hot clay ovens set deep in the ground, but here they had to adapt to the Slovak environment. They created their own special oven tailored for their lavash. Levon and I sit down in his office, and I'm extremely interested in his story. Under what circumstances did he come to Slovakia, to Košice?
We came here 30 years ago in a season like this, on the anniversary of the war with Azerbaijan. We left with my extended family – me, my mother, father, grandfather, grandmother, and mother's brother. At that time, the conflict was so acute that the war was about to start. We had electricity only for an hour a day, as well as gas and water. It was not possible to live normally in such conditions. Especially not with young children." Levon's grandmother was a cardiologist and had a friend from Košice. Levon's family planned to go to Germany and start a new life there. Eventually, the situation changed, and they stayed. "The beautiful atmosphere in Košice certainly helped. We really liked the city. We arrived here at the end of 1992 and soon after Czechoslovakia dissolved. We didn't expect it, and it was a difficult time for us – uncertainty about what will happen next. I was young, so I don't remember that period so much, but my parents did. Grandma started working as an acupuncture specialist, which she did in Yerevan. I started going to school. I had a very nice teacher and I quickly learned Slovak. So, in the end, we managed to pull through, and we are happy to be here. We have families here, I have a wife from Slovakia, and we have three children together. Now we feel that Germany would not be a good choice for us."
Košice fulfilled my expectations
Levon studied international business and always wanted to work on something associated with his native Armenia. Lavash was, therefore, a natural choice. At first, he wanted to try his luck in Bratislava, but then his father found the premises of the current bakery, so he stayed here. "I have been working in Košice since 2015. We managed to take advantage of the new healthy nutrition trend when the public's interest in organic products grew. That helped us in the beginning. Our sales are mainly in smaller stores focused on organic products. We make three types of lavash, and we deliver all over Slovakia. I am happy that people in Slovakia are gradually getting to know lavash."
In the interview, Levon reveals to me that of all the Slovak cities he and his family visited, Košice clearly has the most beautiful Main Street. However, now that he has children, he especially appreciates the surrounding forests, the zoo, and nature. "Košice fulfilled my expectations, gave me a home, a job, a family. Everything. We plan to stay here. Slovaks and Armenians are similar to each other, and I feel such warmth and humanity in their hearts. Especially here in the east of Slovakia, people are very cordial. I lived in Bratislava for more than 10 years, and when I returned to Košice, I noticed how the city had moved forward during that time – in infrastructure, culture, and I see more people of other nationalities on the streets. We have moved forward."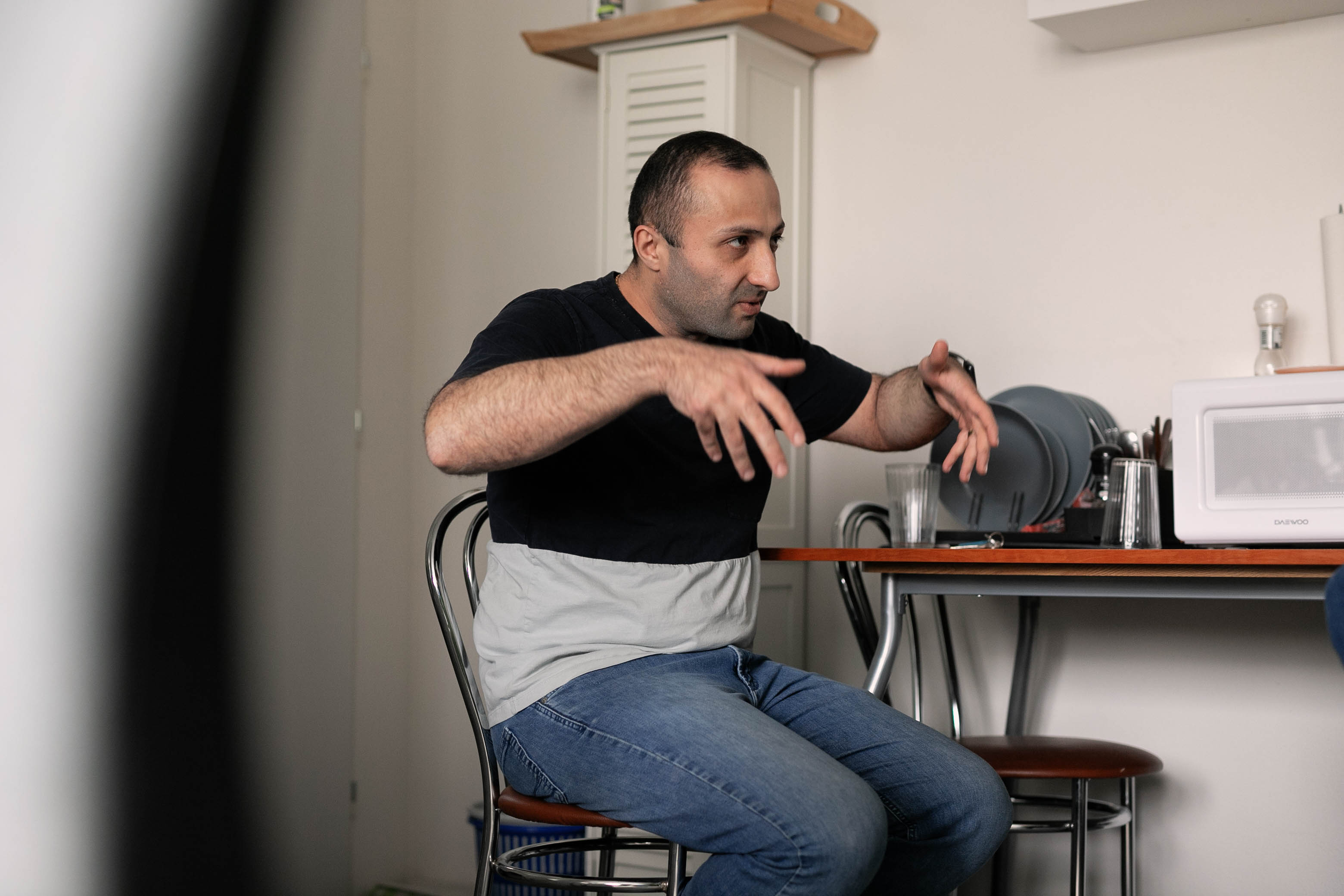 Levon acquaints me with the situation of the Armenian community in Košice. About 50 Armenians live here, but they are not very active. As he himself says, they lack someone who would initiate joint activities. Nobody has time for that. Although he himself partly feels like a Slovak, I was still interested in whether he was missing anything in our country that he had in Armenia. We cannot deny our roots. After all, his parents lived almost their entire lives in Yerevan.
"In Košice, I miss the restaurant with live folk music, a place where you can go have fun, eat, relax. I dream that if lavash succeeds, I would like to open a traditional Armenian-style restaurant here in the future. There are quite a lot of sunny days in Armenia, and everything takes place outside. There is a different atmosphere. It's not as warm here, so it probably wouldn't work, but I'll think of something." I really wish his dream will come true because Armenian cuisine is highly valued in the world. It would be great to have a piece of it here in Košice as well.
At the end of the conversation, Levon shares with us a tasty yet simple Armenian recipe. "Lavash is basically one of the first bread in the world. It was born simultaneously in different world cultures, but somewhere it was thicker, somewhere thinner. You can prepare it with sweet or salty ingredients. I prefer it salty. A classic Armenian recipe is with salted cheese, preferably goat, herbs, parsley, coriander, onion. You put it all on lavash, roll it up, and it's ready to be consumed. The sweet version can be done with cottage cheese."
You leave every meeting with a feeling. An emotion. From a meeting with Armenian Levon, I brought home a positive story about a family that decided to flee their own country because of war and settle in Slovakia. I am glad that Košice is a city that can give people a chance for a better and safer life.