Bohemian lifestyle of artists portrayed in staged photographs by Tatiana Takáčová
As a photographer, she considers herself more of an inventor. She creates staged photographs, which open up a dialogue about the lifestyle of artists, hoaxes and manipulation by the media. Her job includes countless hours of photographic experiments, exploration of nature, discussions with the younger generation at school and transforming digital photography into analogue form. In this article, you will read not only about the fictional documentation of the life of Tatiana Takáčová.
What is staged photography?
Táňa comes from Košice where she graduated from the School of Arts and Crafts and later she relocated to Bratislava where she studied at the Studio of Photography at the Academy of Fine Arts. When choosing a specific genre of photography, she completely fell in love with staged photography – a contrast to documentary photography where a photographer creates an environment to illustrate the topics he/she wants to address as an artist.
"It is said that as a photographer, you are either a searcher or an inventor. I identify more with the second option – I like to create images and present my visions through a staged set. I always try to focus on my clean style, neat lines and the composition. I depict most of my objects in deadpan photography – it means a direct view with objects is their natural position, emotionless," explains Táňa. After seven years of living in Bratislava, she returned to Košice, where she now works for the Šopa Gallery which organises international art residencies through the K.A.I.R. program and at the Private School of the Art Film Industry.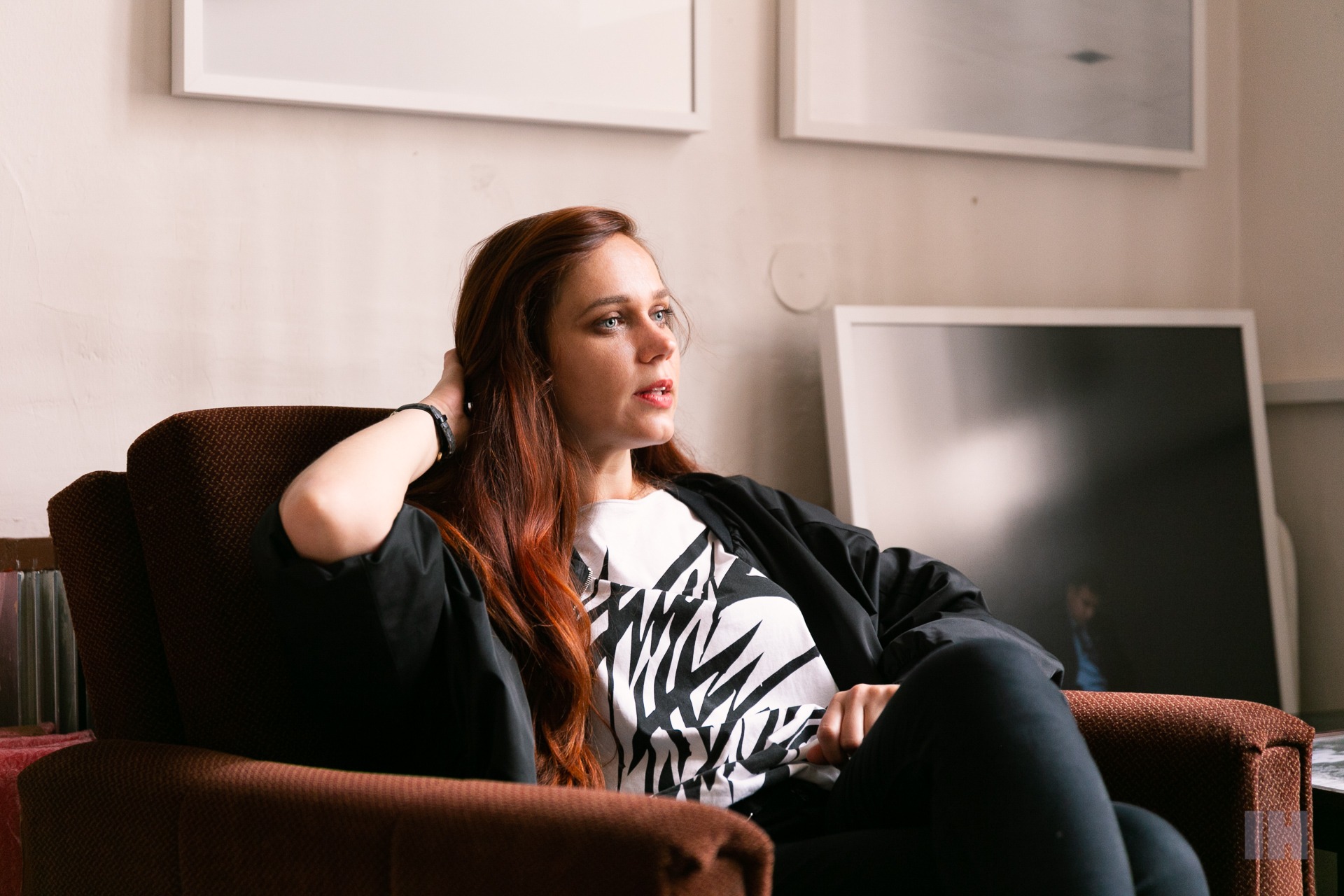 From collage and negatives to analogue photography
An example of Táňa's successful project using the technique of staged photography was the exhibition of ten black-and-white collages Eternity of One Celebrity (2018). The photographer claims that she tried to respond to prejudices in society against the bohemian lifestyle of artists in individual images. Via fictional stories, she also addresses the topic of media manipulation and the credibility of the virtual world.
"In artistic circles, we often face a lot of prejudices regarding our lifestyle as some sort of bohemianism. Interestingly, however, I see bohemian life in a completely different way. In the photos from the collection Eternity of One Celebrity, I portrayed myself as a famous artist. It is a pseudo-documentation of my life. So with a bit of irony, I'm captured in places I've never been to, wearing expensive outfits in front of the houses I will probably never own. All of that while being surrounded by my friends, but also famous stars like Johnny Depp, Marlon Brando and so on. These photographs have a political undertone to them at the same time – sometimes it is enough for people to see a face in a photo and they don't further investigate whether it is real or fake. The whole series is supposed to question legibility of media, social media and manipulation with the audience in general. Each photograph consists of about 60 individual images and each takes about 10 hours of work in Photoshop to create. The most interesting is the process behind each photograph – simply said, I convert a digital photograph into an analogue one. Afterwards, I print a large negative, place it on a paper, and illuminate it with a magnifier. When it gets processed into an analogue photograph with the help of chemistry, it has a different touch. Even my fictional collages appear more believable in this form, which only adds to the confusion of the observer."
Cables in the garden
Despite her sense for geometry, Táňa focuses on experimenting, she does not prefer classic studio images and emphasizes the importance of experience. The crucial part for her is the lighting – whether it is natural daylight or external flashes made by the camera, which she sometimes brings into the garden.
"I like a little bit of punk, to work with the given environment and things around which might help. I do not consider myself a typical studio photographer since I enjoy spontaneity, coincidence and improvisation. I'm trying to go back to analogue photography these days, but it's hard to go back from the comfort of the experiment and the constant ability to take new and new shots. I like to print previews, dig in my own archives, combine old series with new ones. For a very long time, I used to capture a lot of inanimate objects and take pictures only of myself. I was my only model – I had to go a long way to learn to take pictures of other people as well. For example, I work as a detached photographer for Slovak magazine .týždeň, where it is also possible to work with staged photography."
Dead trees
Like most professional and amateur photographers, Táňa cannot resist photographing natural landscapes, although her approach is not very typical. According to her, nature is very giving, but at the same time, treacherous topic. Dried out, dead trees have become her most recent project since she likes to capture their rapid transience.
"I intensely enjoy observing nature, its atmosphere and changes that occur in it, as well as all its depictions in art since Barocco until the present time. I want to shoot more than just beautiful sunsets. I am a bit fascinated by strange trees – their shapes, kinds, stockiness, endurance and the metaphorical contact with the physical reminder of transient time. I often think about how endangered, apocalyptic and destroyed scenes, such as dead trees, can soften our souls, touch us, make us realize the connection between life and death. As a part of trying to understand the subject, I also started to search for literature on this topic. The Czech photographer Ján Sudek photographed the retentive forests in Bohemia in the 1950s and 1960s. Therefore, my work also includes a lot of searching for old books in woodhouses. I'm also interested in ecological motifs and I would like to create large-format analogue photos with nature. However, I feel that topic has been excessively discussed and so I am still looking for the right way and language to express the deeper contexts of nature in my photographs."
Generation Z
Apart from being a freelance photographer and an artist, Táňa also works as a teacher at the Private School of the Film Art Industry on Petzvalova Street in Košice. She teaches photography lessons, the technology of photography and even the history thereof. To a great extent, she considers the contact with the younger generation as an enriching experience and an opportunity to see the world through her students' point of view.
"At first, I thought I would never teach, but today I feel very happy about it. When it comes to teaching in a vocational school, the position of the teacher is seen a little differently – we discuss internal feelings, opinions or even emotional pain that's portrayed in the projects of my students. It's fantastic to see how this generation is different from mine – thanks to the endless amount of information on the Internet and the media, they are perfectly capable of associating or identifying with existing artists in the field they want to work in after school. Consequently, I do not think that a lost generation or Generation Z is emerging – I teach highly intelligent students who are not scared to have an opinion on politics or other topics. But it is tricky sometimes – they often have a problem when they need to work on something of their own, they are limited by the amount of information that surrounds them and can easily copy other artists or lose their originality. They know their goal, but their path is shortened by apparent success on social networks such as Instagram or Pinterest. They need to understand that real results require patience and profound study – it takes a lot of time to read and spend time on it. It's up to the younger generation to handle the benefits of a fictional virtual world and reality."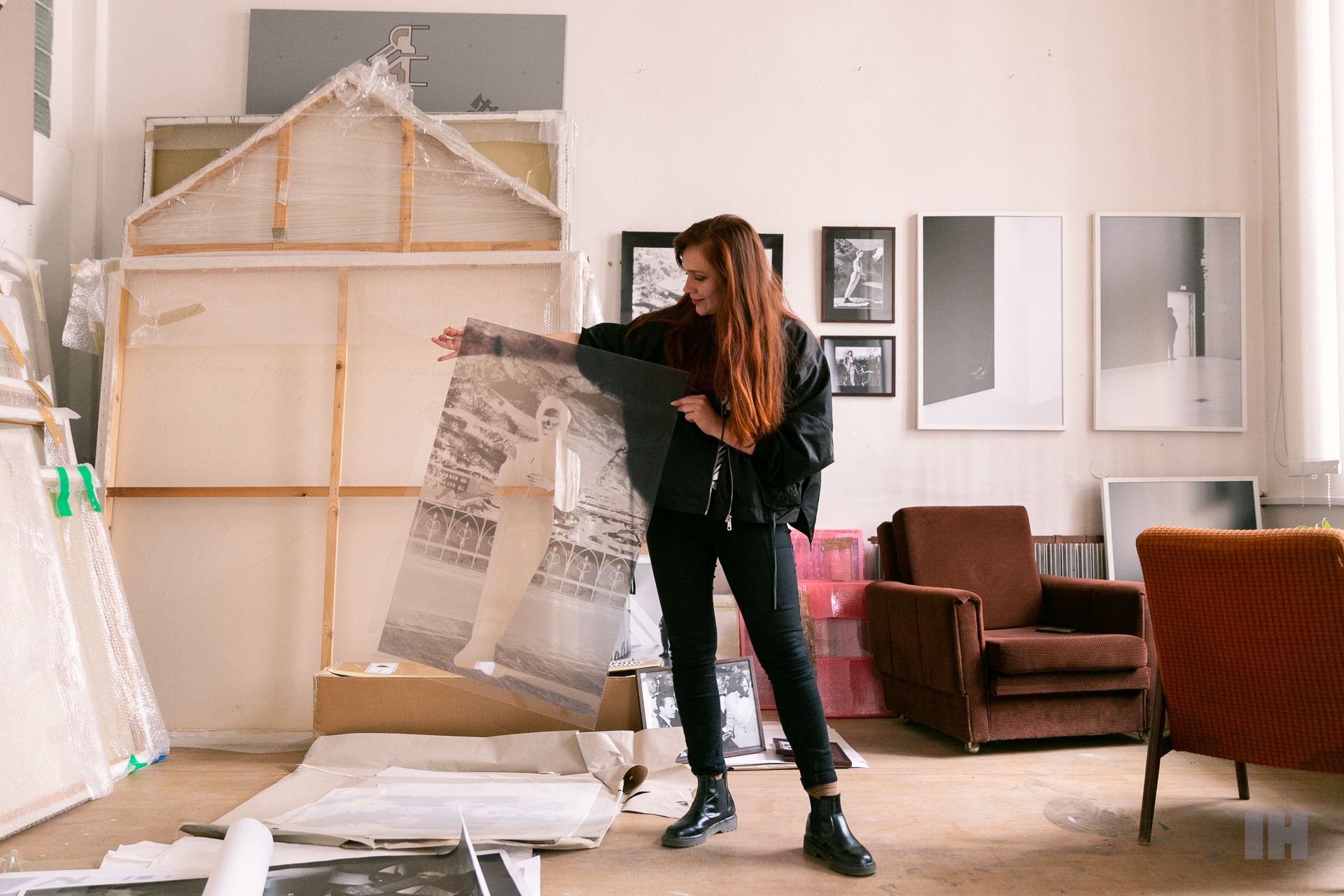 Foreign feels at home
Together with her boyfriend, artist Ján Vasilko, Táňa often travels abroad to gain new inspiration. She says that travelling helps them calm down, get out of the country and see good exhibitions, culture, the sea, even the jungle. Košice is a city where they return to work on art and which brings about interesting opportunities. In this way, Táňa also mentions her work at the Šopa Gallery and the K.A.I.R residency program.
"I have always wanted to travel from one residence to another – today, it is amazing to have a job at K.A.I.R., where I am in constant contact with foreign artists who come to Košice. It made up for my desire to be somewhere else all the time – this is how the feeling of being in a foreign country comes here and motivates me to a larger extent as well. It works like a mental push – artists come here to create something new and can do that during any month of the year, so I realize that I can start something new at any time too."
Explore the local art scene in Košice. Stay in the design rooms by The Invisible Hotel and find out stories worth recording.