I don't see women's empathy in business as a weakness, rather an advantage. Blažena Ambróz Sedrovičová (not only) about PS: Digital
Blažena comes from a small village closed to Košice. After graduating in Prešov, she worked on the project Košice – European Capital of Culture 2013. Today, she has been working for the PS: Digital agency as Managing Director – the agency represents leading brands such as Tatra Banka, Raiffeisen Bank, Google, Curaprox, Dôvera, and others. In the following interview, she talks about the agency's culture, its key pillars, and women's representation in executive business positions.
Who is Blažena Ambróz Sedrovičová?
I come from a village near Košice, and I am very proud of my East Slovak origin. I graduated from the university in Prešov and returned to Košice right after my studies. I worked as a marketing and PR manager for the Košice – European Capital of Culture 2013 project, which I consider a great experience. It was amazing to work on something meaningful, to help people from the creative industries to have better conditions in their city. Today, I am thrilled to watch the changes that have taken place in the city. I see them every time I go home.
Later I moved to Bratislava, where I started working in a PR agency and went through a certain workaholic period. I decided to take a break and traveled to Bristol to study English and digital marketing at a local university. For me, Bristol was a city that provided the solutions that Bratislava could one day opt to, both in terms of infrastructure and the creative industry.
Ultimately, Peter Šebo talked me into working for PS: Digital, where I quickly became a team leader and later a Managing Director. I returned to work at the agency after a year on maternity leave.
What are the key values in terms of your choosing/working with your clients?
It is still true that every agency must reach a point where it can choose its clients. However, we had clearly defined our corporate culture a long time ago. We work with clients with whom we can identify and whose representation means something to us. Similarly, we also select campaigns and candidates for political parties which we represent.
We highly evaluate whether the client is OK for us on a philosophical level, whether the cooperation gives us value. We can work on something nice and move the advertising a little further. If one of our people is not identified with the client, they can also exercise a conscientious objection.
Since the beginning of our agency, we have also focused on the NGO sector. We provide various training or allocate a certain part of our capacities for non-profit projects. We have helped the League for Mental Health, the Open Society Foundation, or the WWF in the past.
We have also been participating for a long time in the activities that we plan to cover soon under PS:Dobro's framework. For example, our people make various collections for animal shelters, and we are also involved in activities before the election campaigns to support a responsible choice of citizens. A large part of us ride bicycles, and we use green energy. We care about environmental and climate protection. We also helped in Slovak protests Za slušné Slovensko. Even though we do commercial things and brands, we can also find space for these activities and thus compensate the commercial part a bit. And with the platform, we would like to explain why, as a company, we are going in this direction and what is meaningful to us.
From your point of view, what is the most important thing in the digital world?
In our agency, we focus on three main pillars – education, people, and innovations. These areas focus on the digital area in depth and breadth. These are innovations from the point of view of the agency's functioning and what technologies offer us. For example, we have a small innovation department that has developed a tool for creating chatbots – Botsurfer. We also deal with augmented and virtual reality. The digital world is a very dynamic area, and the most important thing is adapting to change. You can always find something that can be done easier, better, faster.
What is necessary and proven for communication with the client?
People are the most important and precious thing we have. And the agency communicates with the client through people. I can't emphasize this enough, but the client must see us, the agency, as his equal partner. We help him grow, sell better, reach a more suitable target group – communication should, therefore, be viewed from the partners' perspective. This is not always the case, and a few times in the past, we have decided to give up the client in favor of our people's mental health – that is the most crucial thing for us. Every enlightened client should know today that the agency is not a slave but a partner.
What do you see as the biggest success of PS: Digital? Is it a collaboration with Google that started last year?
Yes, there are brands that everyone wants to work for. The management of Google's social networks in Slovakia definitely brought many positive emotions, coming sometime shortly before the second wave in 2020. However, I consider our company's biggest success: we are still together as a team, we still function as an agency, even though we don't see each other's lives for around half a year now. It is a miracle that we do not lose our faith, and we can work on a home office basis.
What is your view on socially engaged companies today? What effect does this have in the business world?
I have been observing this trend for a long time, but it intensified during the first pandemic wave last year. Companies and brands that are socially engaged within their community and neighborhood are generally more attractive and credible to the customer. One example is our client Curaprox – they raise awareness in dental health, recycle used toothbrushes into dumpsters, integrate people with disabilities to work in their stalls, and generally promote a responsible approach to the environment. So if the engagement is well done and not just to impress, it can give the brand incredible strength. Its customers are also willing to pay more for the product because it represents the values ​​and message of the brand itself. In this way, they can also attract loyal customers who see meaning in the brand and identify with it for a long time. A similar example is Patagonia.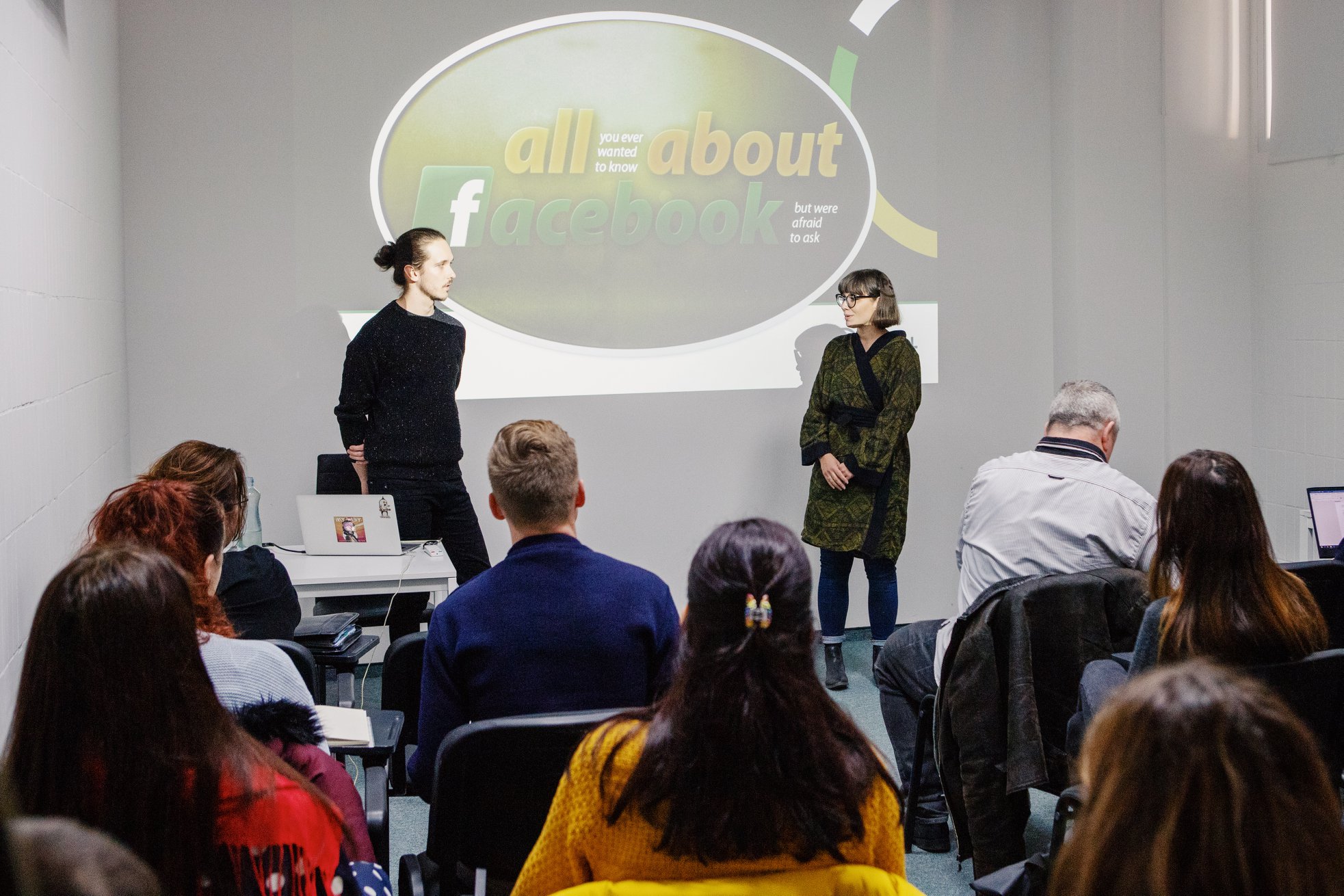 You have been working in the PR and marketing sector for 10 years. How do you see the topic of women leadership in business and executive positions in the creative industry?
It's true – men heavily represent this industry. I also started to discuss this topic at ADMA – the Association of Digital Marketing Agencies. I believe that men's predominance is not a signal that we should send to the world at such a progressive time. There are plenty of women, and more and more of them are appearing in business. But women's leadership also means empathy, and this is often seen as a sign of weakness. However, it is exactly the opposite – I consider as a strength the way women manage things, primarily because of their emotionality. We need to change the way we see it.
Coming to a certain age, women are seen as potential mothers, and it may not be the best to invest time in employing them, and therefore often wins a male candidate, for example, during a hiring process. In my opinion, potential motherhood should not be seen as a disqualifying factor.
What my motherhood actually gave me, to a much greater extent, also pushed me further as a Managing Director of PS: Digital. Not to mention that I'm super-efficient. Our industry must also think about how to create space for working mothers in other ways. I understand that it is a bit difficult to get started – but it can be a benefit for mothers to get back on track even after maternity leave. For example, two of our three teams are led by women. If some go on maternity leave, they always have an option to return whenever they can and in the amount that suits them. It is a win-win situation for both parties – it spares us some work, and they can earn something and not lose contact with the agency and the digital world.
So what is your view on empathy in the work environment?
Empathy helps set up processes and early detection of strange moods, which can later turn out into something much worse in the team – something that may not be reversed later. For me, as a manager, empathy is one of the top qualities. As a woman, I can see below the surface and feel sometimes not expressed in words. Empathy will also be the key later, especially in the times we face in which digital progress is so significant. Both empathy and responsibility.