Košice cycle trails – KE.CY in 8 #
Do you remember our last article on cyclists' communities in Košice? Let's go back to the year 2014 – a breaking point moment for the second largest city forests in Europe. Till then the recreation area Bankov had only known an illegal trail route construction. All of that changed when KE.CY arrived, though. Since its very beginnings, this volunteer association has aimed for official single-track structure supported both by the city and the region. One of its founders, Zoran Bosák, has told us all about the history of KE.CY and people standing behind it.
The first meeting of KE.CY, back then only a group of devoted cyclists, was organized by Zoran himself. A popular local pub Kembridž hosted several people who agreed things couldn't go that way any longer. "I proposed to have a conversation with the city forest administration and to explain to these people what we wanted to build. We tried to emphasize how strong the community for a change actually was and what an opportunity it would be in means of tourism."
After official permission to start with construction in Bankov area, things finally started to move. "It was right here we decided to show what we wanted and how we were going to achieve it. We got some certified IMBA (International Mountain Bicycling Association) track builders in our team who organize various seminars on what is required in order to build a single-track," says Zoran. He emphasizes how not only knowledge is needed for such thing yet zeal and the right attitude is what has made the whole KE.CY possible. The initiative he adopted has led to a current functioning trail cycling reality inside forests of Košice.
KE.CY association regularly organizes single track camps during which you can contribute to the construction of trail routes as well. You'll meet with terrain cycling enthusiasts, grab some fancy camp food and experience an unforgettable atmosphere of the collective effort for something great. Following hashtags display extraordinary features typical for KE.CY. Join unknown activities and help to complete the vision of Košice bike park.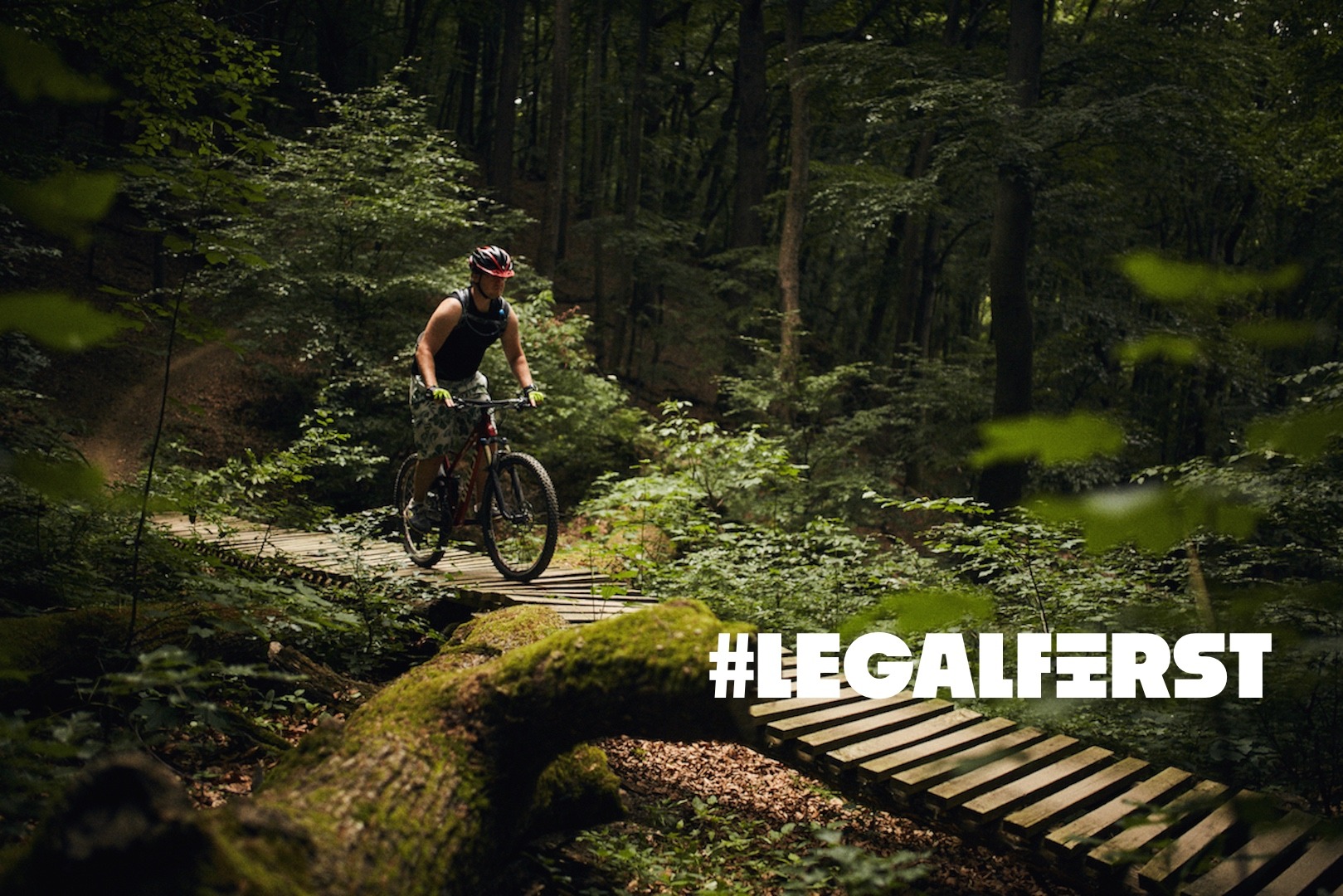 It's not true there were no single tracks till the association took over their construction. All of them were, however, of an illegal, non-official nature. The main plea to the city, therefore, became a request and promise at the same time – legally and permanently maintainable single tracks inside forests of Košice. And KE.CY managed it all.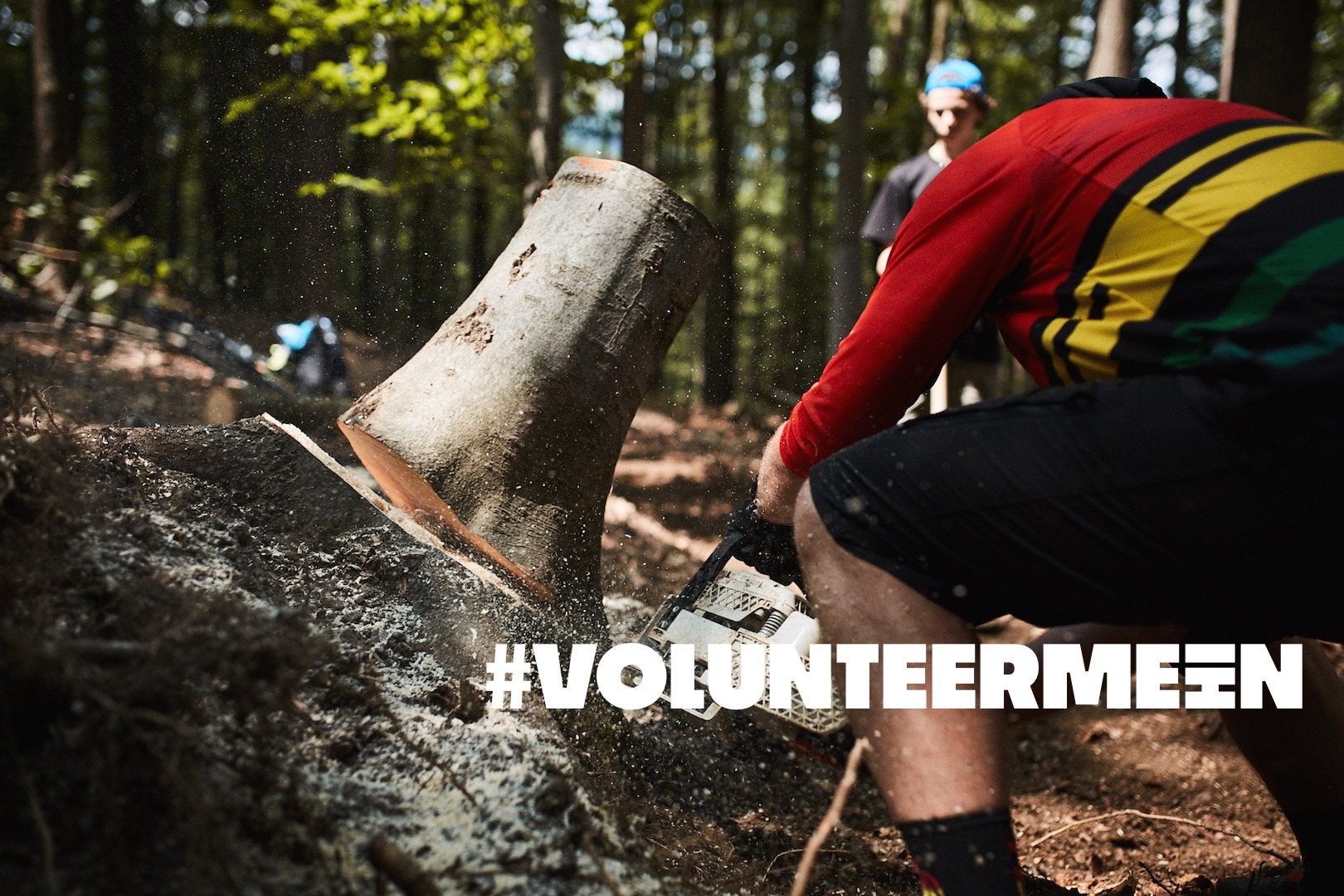 The real beauty is an utmost volunteer effort. It is thanks to this community that all of the previous plans were accomplished. Around forty people came just for the very first casual meeting at Kembridž after posting it on social media. The collective support holds the success of the whole project.
No pain, no gain. Single-track camps are two-day events which after experiencing solo, you come back with five friends. Toil and sweat in a forest with 'what the surroundings gave' type of assortment and everybody gets a bowl of cauldron goulash afterwards. Men, women, offsprings, business managers, even IT guys. A place where you'll get 25 hours chance to talk to someone who's got the same interests as you do.
Apart from municipal aid, fundraising is supported by those who are seeking for a way out of modern reality world someplace back to nature. Yearning for a minimum of comfort and city life leads to simple financial funding. It's another effect of a strong community which reflects the ability to figure out issues when and an incredible need of its followers.
When taking a ride on a single track very little is cared for its transfer function – an absolute core becomes fun during the whole time, from point A to point B. The aim of KE.CY is to build a whole single track network – a bike park where you get lost for the whole day without encountering any main road whatsoever.
The speed determines the level of difficulty. The proof for the universal character of single tracks is just a simple integration of other cycling communities under one roof. The ride isn't accustomed to a biker's stamina, gender nor age. Just the right tempo will make apparently tough parts manageable.
An indispensable share of KE.CY association has become 'to stay a happy biker' motto. It is important to remember that all activities are performed voluntarily and mostly require physical work. To stay happy is, thus, a slogan which the founders of KE.CY established for themselves right at the beginning so as not to lose the feeling for their goal.
"There was a lot of talk about doing something, but nobody did." Košice cycling trails, KE.CY has gained great support from several hundred so far. These repeatedly return to ride on completed single tracks or help out during camps. The trail base acquired such achievement from a small group of people into the flourished audience. Not even a bit of dirt can stop you from attending. #goforit
---
Pics do speak for thousands of words, right? Participate at any of KE.CY events. As The Invisible Hotel guest, you'll get a unique chance ride on single tracks inside Košice forests accompanied by one of the KE.CY members. Check out the second-largest city forests in Europe. We'll even arrange a bike for you. Book here.